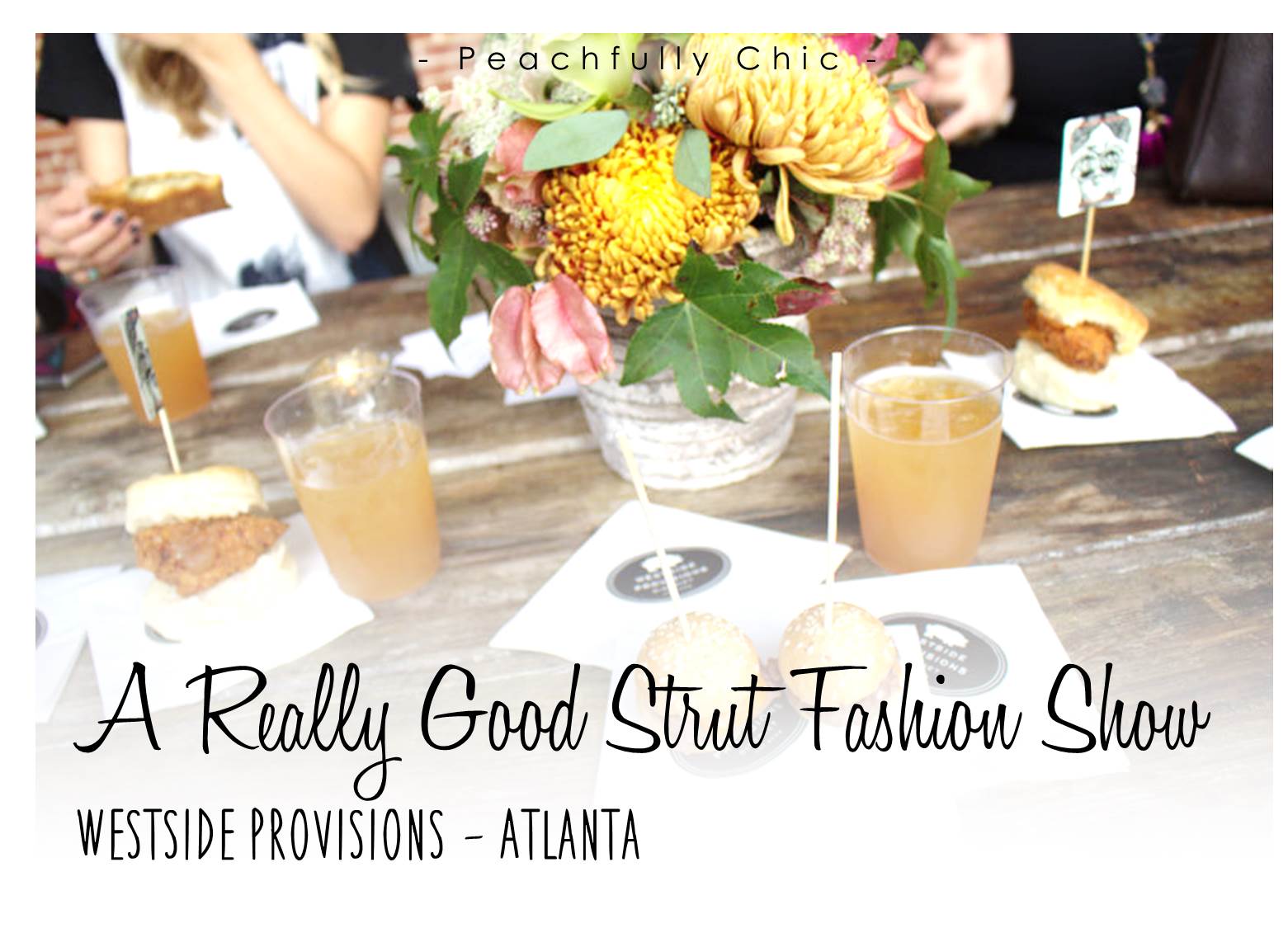 The West Atlanta Shopping & Dining Destination:
There's a revitalization movement going on throughout Atlanta, and one area of the city that's continuing to evovle into some very Peachfully Chic approved shopping and dining destinations is in west Atlanta…. Westside Provisions to be precise.
So it's doubly nice when I get to wrap up a long week by getting together with some of my favorite friends on a Friday and taking advantage of the trending new developments in that area.  We were really excited for a fabulous night of fashion, food, and fun when Westside Provisions hosted their annual "A Really Good Strut" event earlier this month benefitting Atlanta Waterworks Park and the Furniture Bank of Atlanta.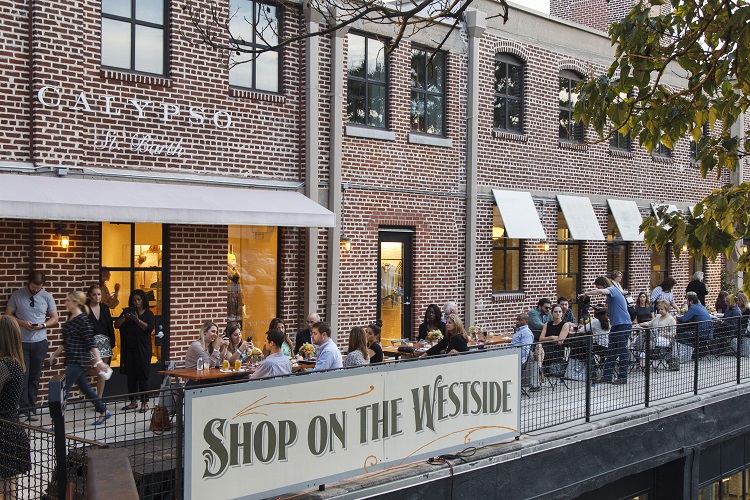 – Photos Above by Ben Rose –
 After checking in for the event, grabbing our autumn inspired cocktails, and a quick walk around the property scouting out restaurants and boutiques, (with more than a few that I made mental notes to return to soon, we staked our claim over a long family style outdoor table and bench nestled in the middle of the main event.
As we nibbled on local bites provided by each of the Westside Provisions restaurants like JCT Kitchen, Odd Bird, Ormsbys, etc… and gabbed over our recent highs and lows of life, I couldn't help but remind myself that these are those little moments that truly make life special.  It's always so refreshing to mix ideas and opinions from such various backgrounds but still connect on so many levels… and of course food and fashion being one of those!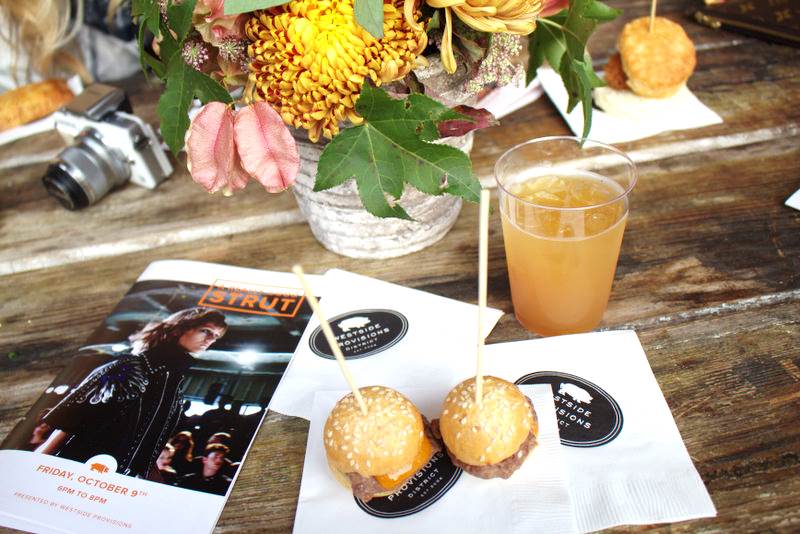 As the fashion show started, we were treated to a variety of head turning looks from Calypso St. Barth to Anthropologie's newest in-store wedding addition BHLDN to Free People and many more WP boutique offerings.  I was most intrigued by the unique hair stylings put together from Dragonflly The Salon that were definite show-stoppers and exuded just how creative their team could be.
As the night died down and the crowd dispersed, everyone said their farewells to each other and headed home as a few of us lingered to chat a little longer 😉  It was a such a charming evening to spend time with the girls all for a good cause, and I'm already looking forward to next year's event!