Growing up in the South meant I never had a pressing reason to invest in a ton of winter gear.  I remember that I got a new winter coat every year and the standard long sleeves and occasional sweater, but I never really needed gloves, scarves, or earmuffs when the coldest temperatures would only hit the low 30's and high 20's for a very limited week or two each winter.  That all changed when I moved to NYC and had to commute to work regardless of the weather.  I remember the first big snow day we had my first year in New York and I asked the hubby "What do I do?" as if the 2 feet of snow meant my office would be closed.  He laughed and told me to bundle up before heading to the train.  It was hard for him to understand that even an inch of snow in Georgia meant schools were canceled and all businesses shut down for the day.  I quickly invested in a few key pieces of winter wear and found my groove as I dodged black ice on my way to the train.
Luckily, when we planned a trip to Colorado for the hubby's birthday this year, I was plenty equipped to handle the frigid temps I would encounter in the Rockies.  I decided to include a round up of my wardrobe and what to pack for a winter weekend in Breckinridge.  Hopefully, you'll find some help to know what I packed for our trip when planning your next winter escape.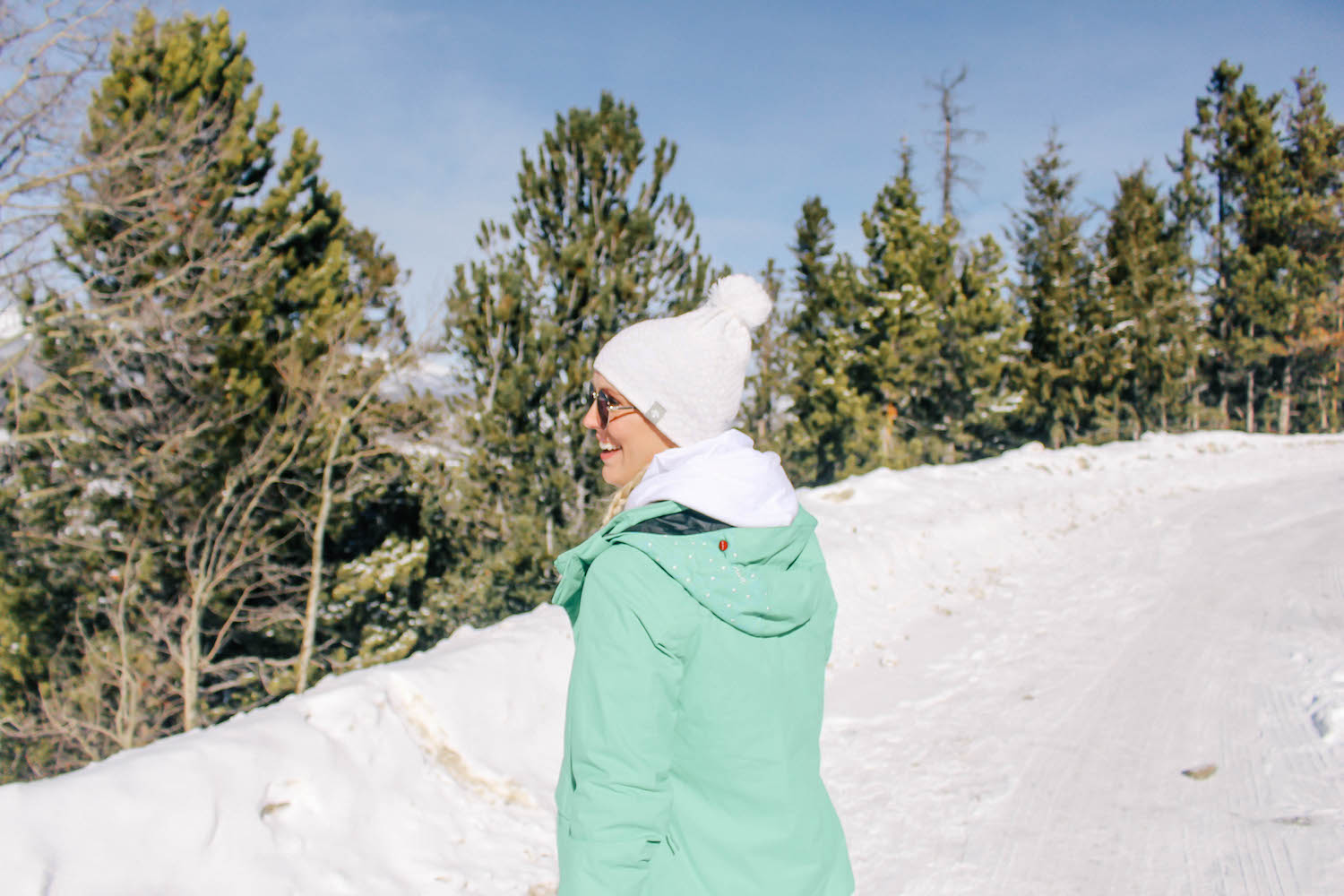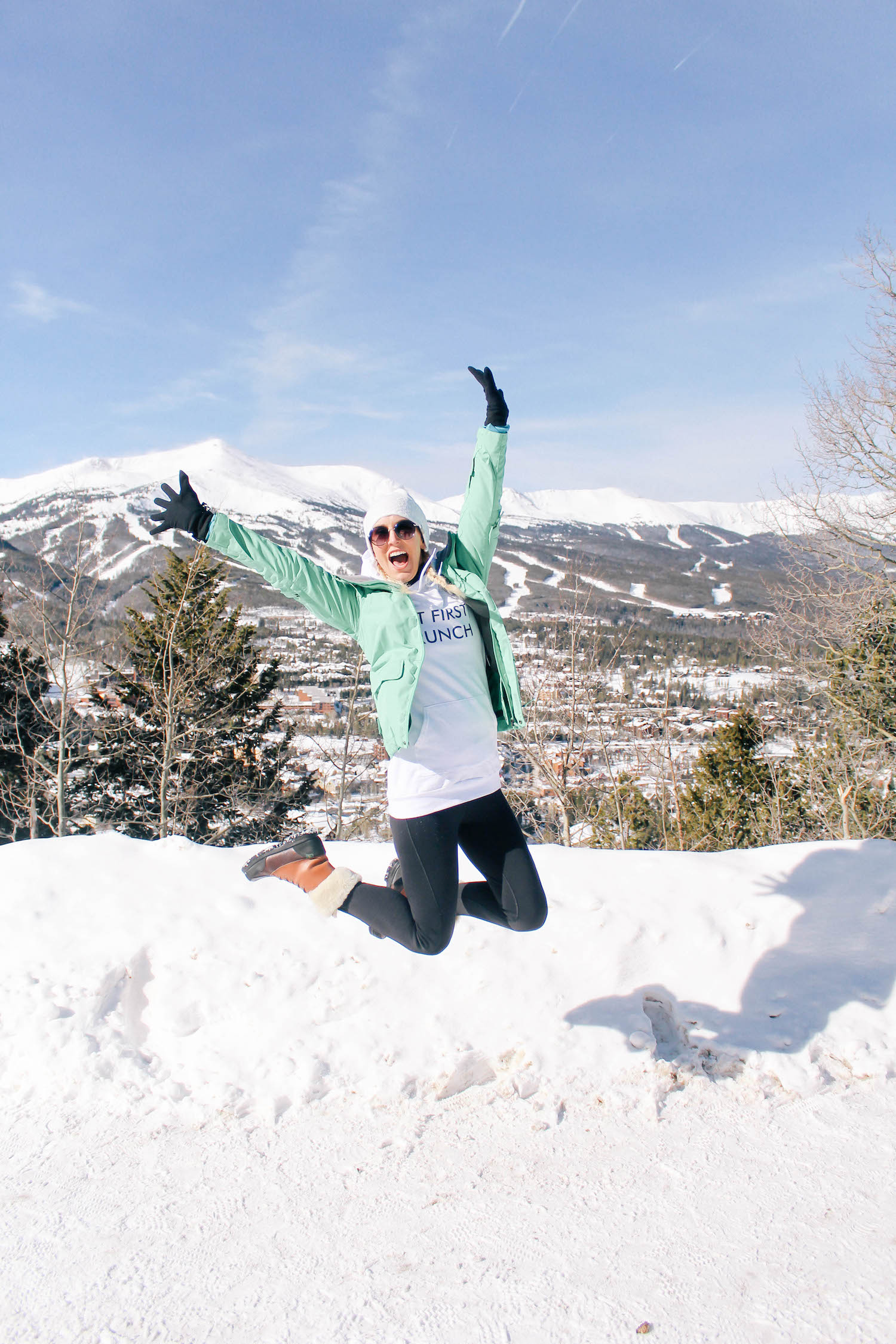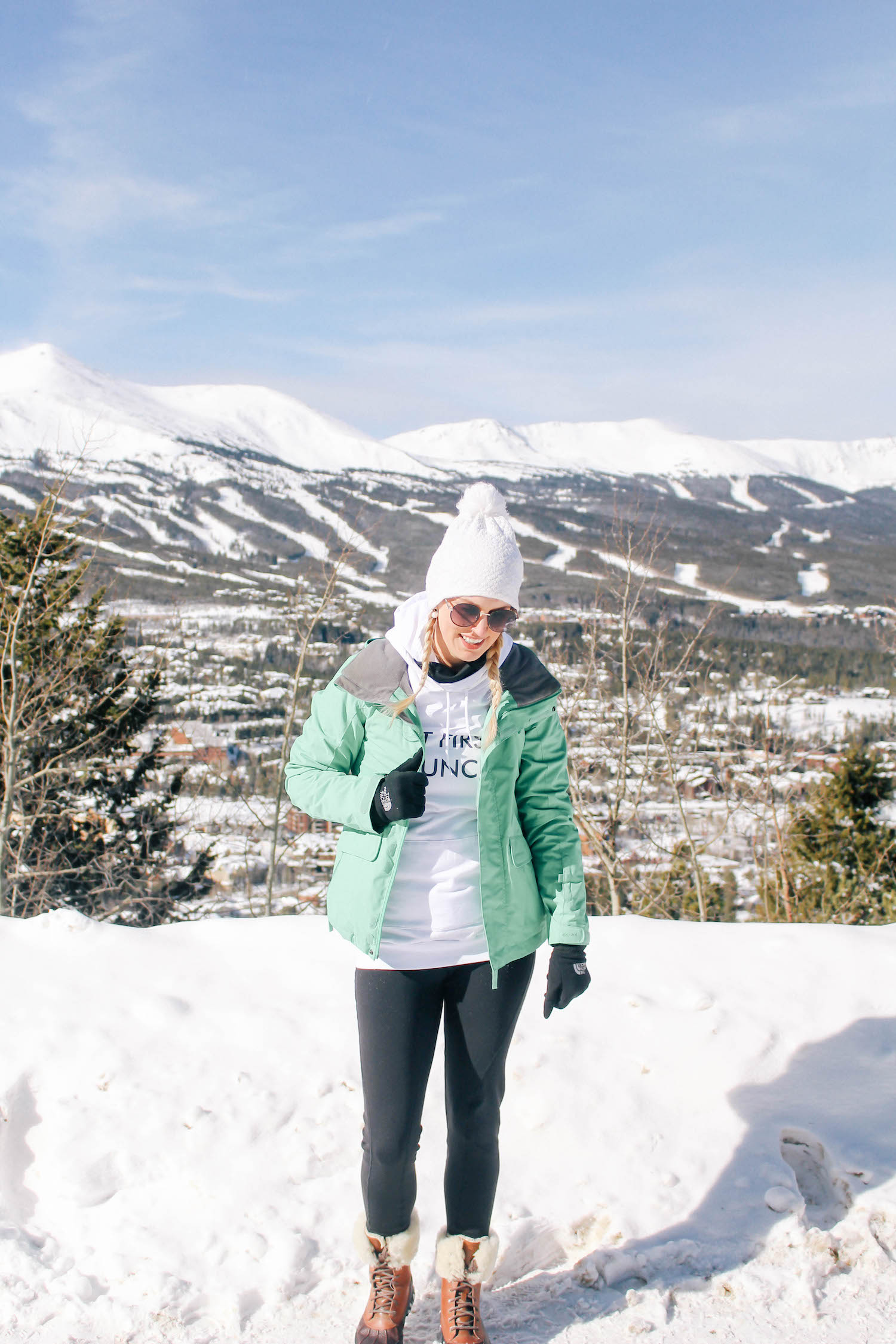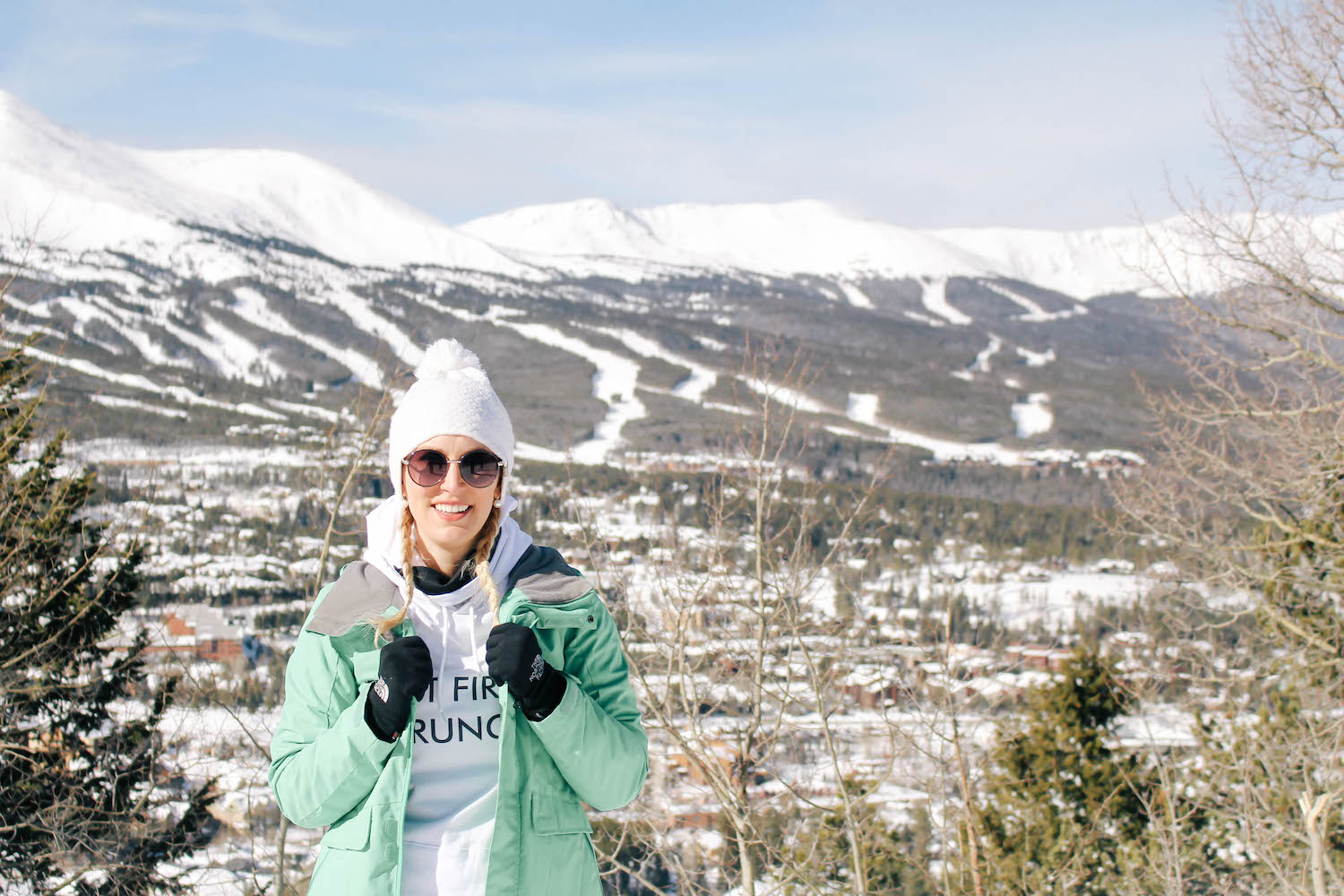 1. Sweaters
I packed a thick knit sweater for each day I was in Colorado.  I knew they would keep me warm when layered over a long sleeve t-shirt or flannel button-down.  My favorites for quality and warmth are L.L. Bean.
2. Winter Boots
I invested in some warm faux-fur lined waterproof boots from Ralph Lauren that featured a great grip on the bottom from my time in NYC.  These were essential.  With so much ice and packed snow, you really need a good pair of boots to keep you grounded so you don't slip.  They might be a little more rugged than those cute booties you picked up last fall, but everyone will have on winter-worthy boots so you'll be warm as you fit right in.
3. Waterproof Wellies
I also packed my Hunter Tour boots with fleece liners.  It snowed a lot during our first night at the cabin and they were perfect to walk around the deep snow.  I specifically packed the Tour style because they fold up easily in my suitcase and are a bit lighter than the Originals that I have.
4. Scarves
I pack scarves no matter what trip I'm taking any time of the year, but these are another essential for cold weather travel.  I really got into wearing scarves when I lived in Turkey and realized just how versatile they are.  I always say that if you keep your neck warm, your body will follow.  For this winter trip to Colorado, I brought some thicker scarves including a beautiful plaid scarf from Marley Lilly that featured my initials embroidered on it.
5. Long Johns
They might not be sexy, but when you're walking around in 10º F weather, you'll be glad you have an extra base layer to keep you warm.  I used a pair of long johns when hitting the slopes and then packed a few extra tank top style undershirts that I wore under my normal clothes for each day.
6. Gloves
Another cold weather staple for me, especially because my hands are always cold.  I found having gloves extremely valuable because of all the photos I took during the trip.  The cold weather was so fierce at times that I couldn't tell if I was pressing the button on my camera to actually snap a pic!  I had Burton mittens because I feel like mittens keep your fingers together a little warmer. 
7. Wool Socks
These are great to wear during the day and at night when you're cuddling around the fire.
8. Flannel Pajamas
I packed my long sleeve plaid pj's (another L.L. Bean favorite).  We had a cozy fire to curl up around and play card games at night and it was so nice to change into something warm and comfortable at the end of a cold day.
9. Beanies and Earmuffs
Trust me, your ears will thank you.  While pompoms are adorable, if you plan on wearing a helmet over your beanie when skiing, you'll want to pack one without the pom on top.
 10. Waterproof Pants and Jacket
Beyond a normal warm coat to wear during the day, you'll want to make sure you have waterproof pants and a jacket to wear when skiing.  It's not a good idea to hit the slopes without a waterproof shell on the outside.  Even if you don't fall, there's so much snow around that you're bound to get wet in some way.  Beyond uncomfortable, wearing wet clothes could also increase your chances of getting sick.  If you don't want to invest in them, most resorts provide rental options for you though.
As you pack for your next winter trip to Colorado or some other snowy destination, I hope this list of cold weather essentials will serve as a reminder to make sure you've got all your bases covered.  Enjoy the winter trip and stay warm!