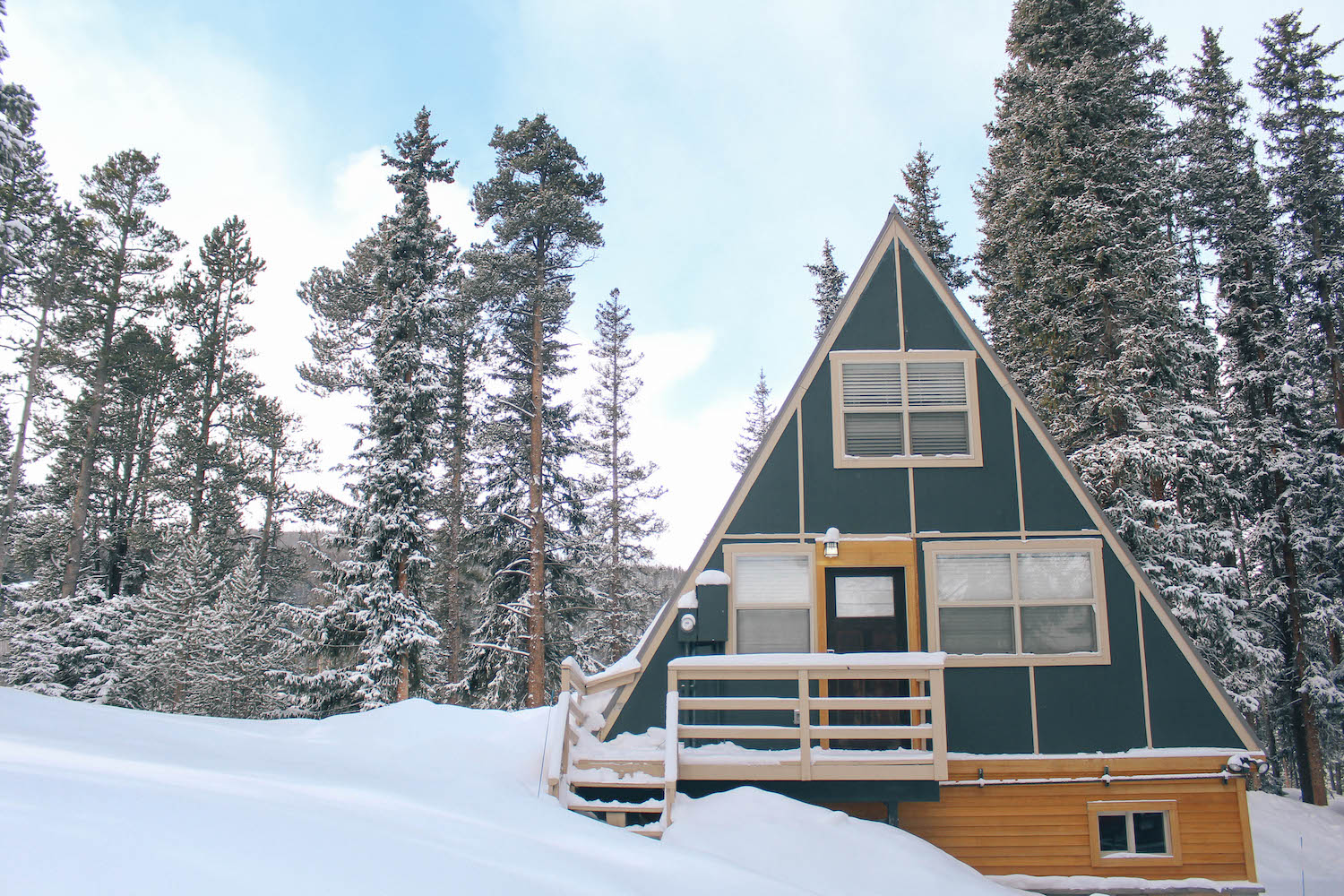 Growing up in the South, most of our family vacations revolved around the beach.  We spent weeks during the summer at my grandma's vacation house in Beaufort, South Carolina (now our family's AirBNB!) and would occasionally explore other coastal towns like Charleston, Hilton Head, Savannah, and the Gulf Coast.
It may be that I associate a day at the beach with quality family time and that I always like to be hot over cold, but either way, I prefer almost all of my vacations incorporate some sort of beach action.  I knew that when I married a guy from New England who talked about how much he loved snowboarding, I would have to start compromising a bit more on travel destinations.  It meant that I would have to suck up some cold weather vacations that most likely involved snow.
So this year, I thought it might be fun for us to take a long weekend trip to Colorado for the hubby's birthday in late January.  We invited one of our favorite couples from Boston and started making plans for our trip.  We decided to rent a cabin in Breckenridge for two nights and then spend a night in Denver before heading home.  It turned out to be an amazing long weekend experience.  The trip also included the other couple getting engaged while we were there (more on the engagement details to follow) and I was so excited to be a part of the special moment!
After landing at the airport in Denver on an early Thursday morning, we grabbed our 4WD rental SUV and were on our way!  Little did I know that when I signed up for a snow covered weekend that meant the temperature would only get as warm as 15º F during our stay at the cabin.  I packed a slew of cold weather gear that I hadn't broken out since I lived in NYC, but I was excited about the adventure and breaking out of some old favorites.  I'll share more on what I packed in a follow-up post so you can see what I ended up wearing to stay warm.
Insider's Tip:  Rent a 4WD SUV so you don't get stuck in the snow.  If you can't reserve it in advance, book a flight with an early morning arrival time so you get the pick of vehicles first thing in the morning. 

There are limited 4WD rentals available and arriving late in the day might mean there won't be any available for you at that time.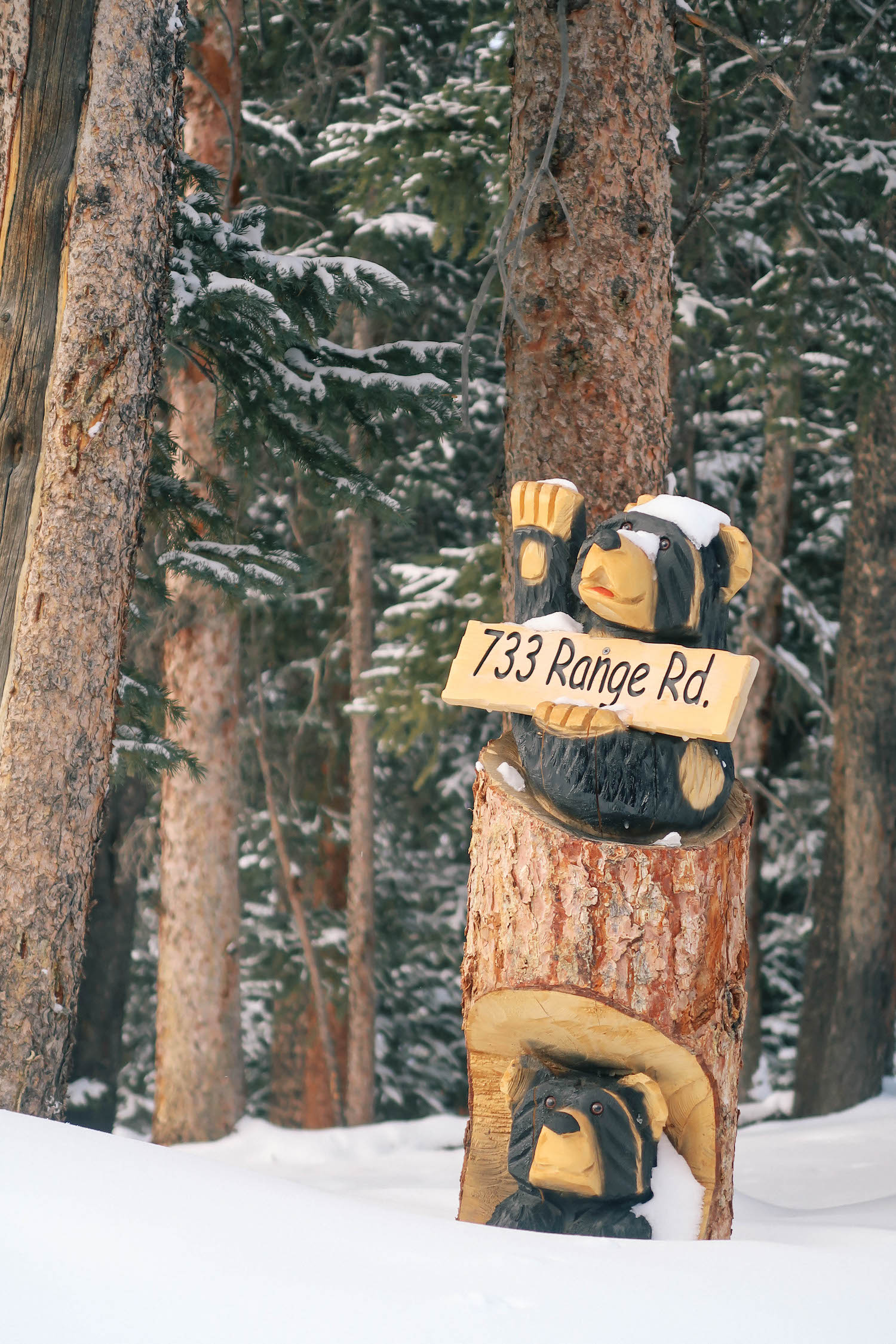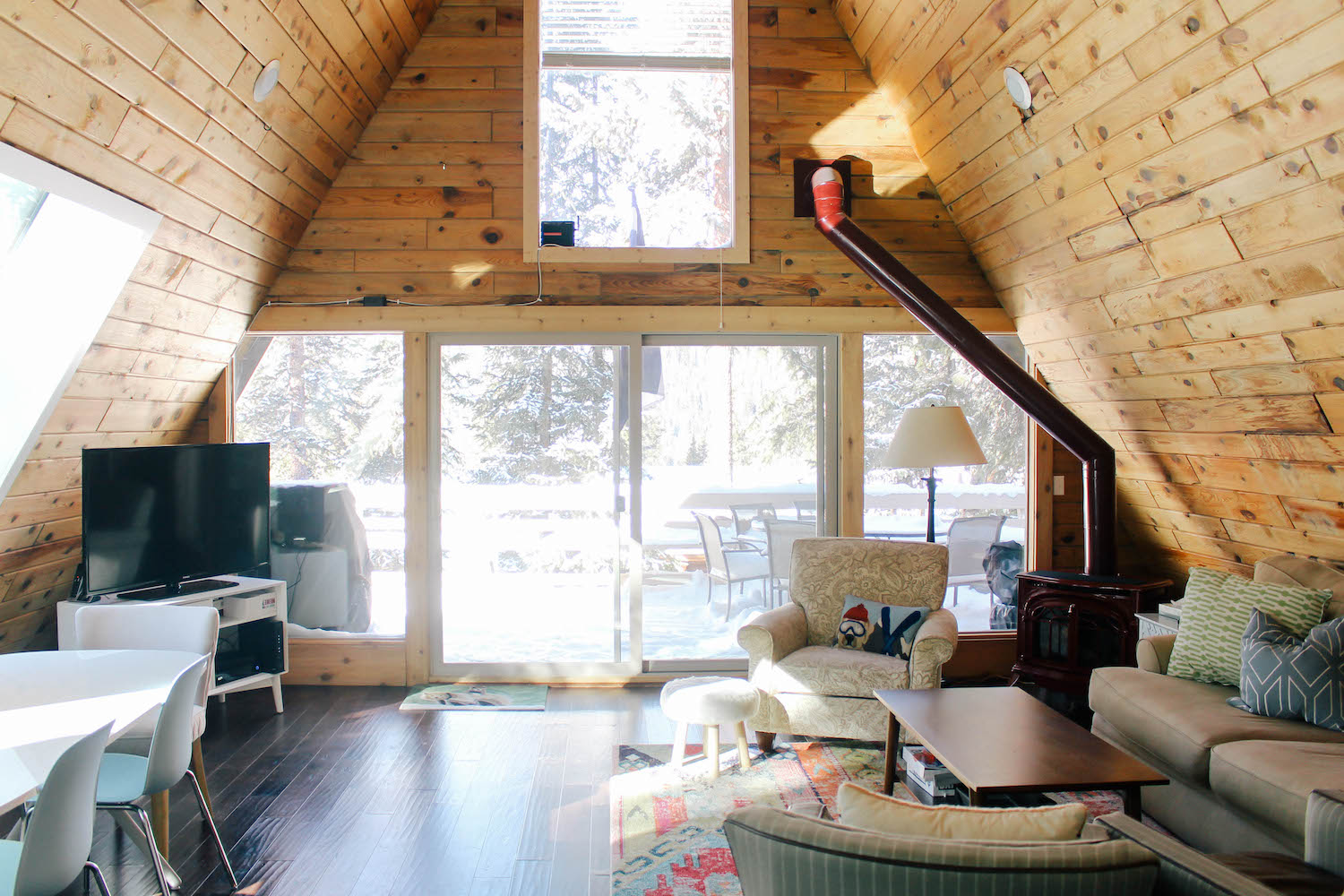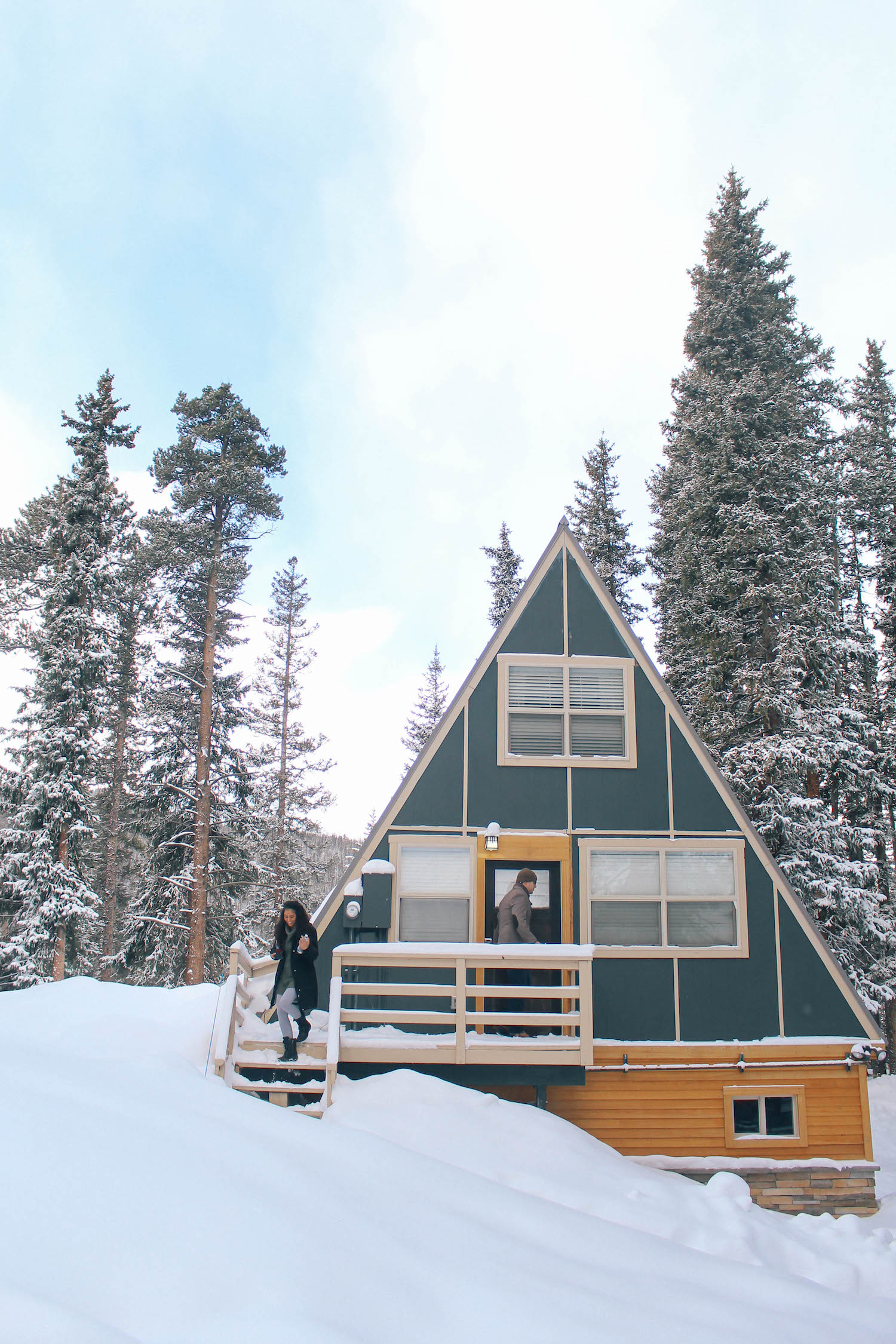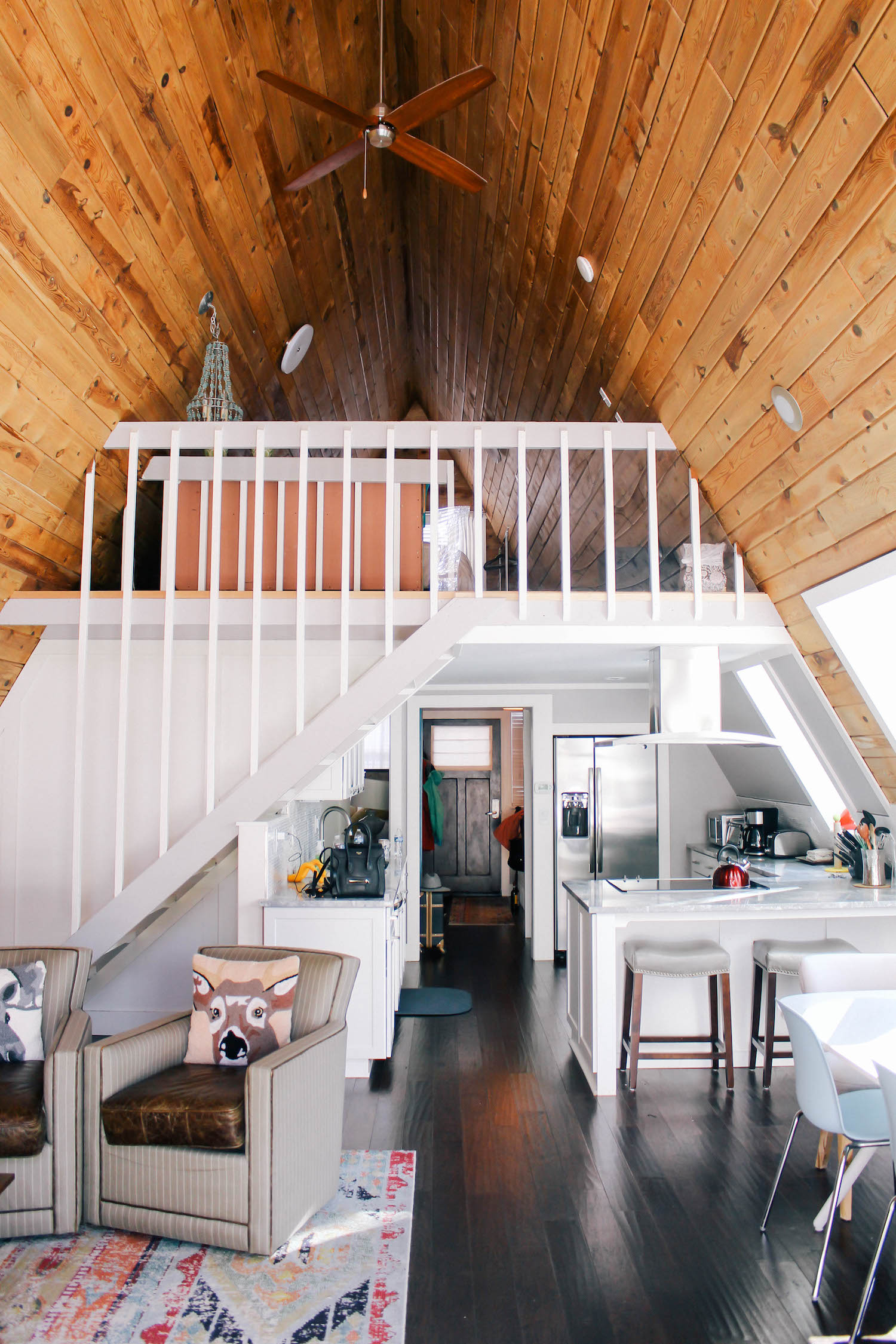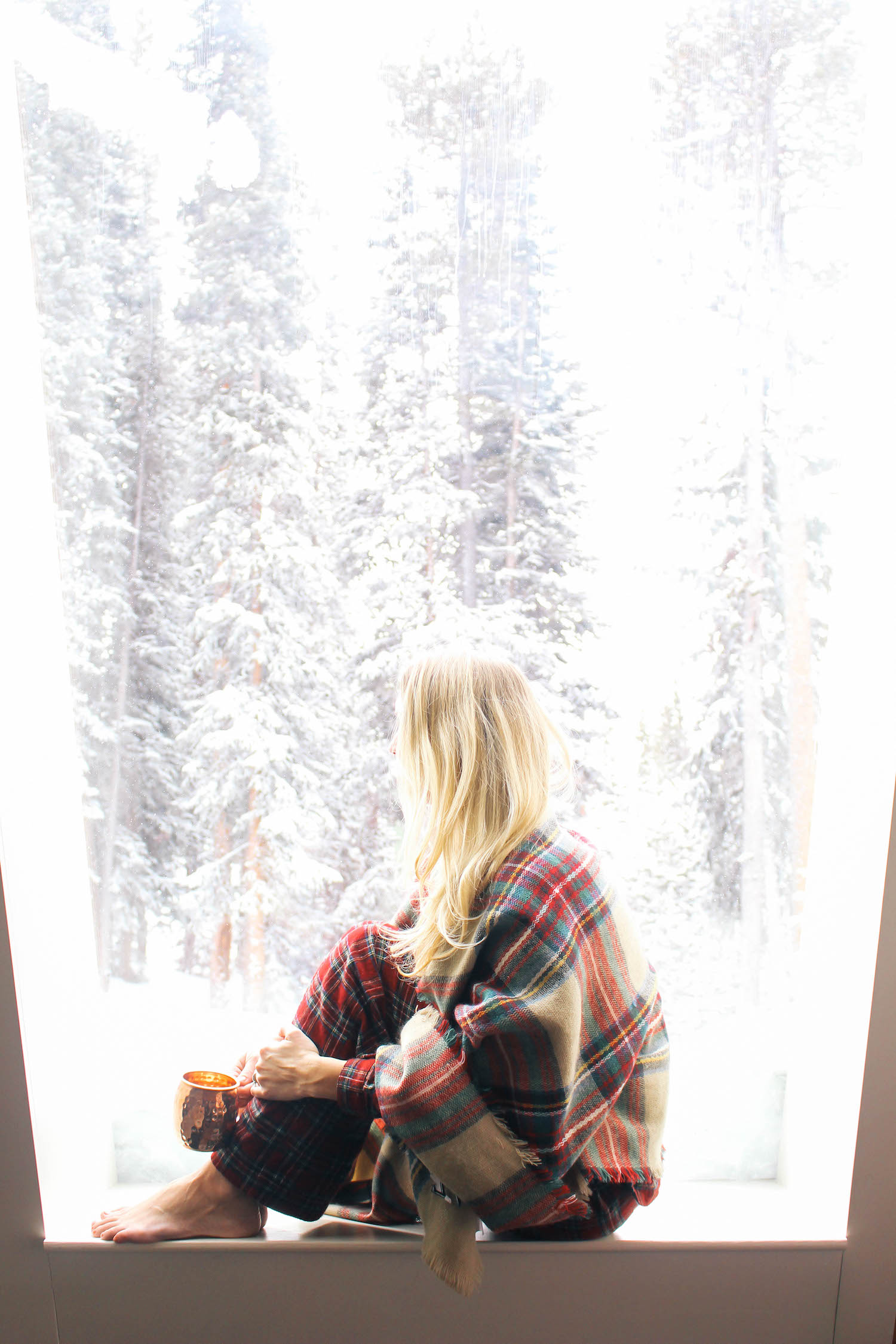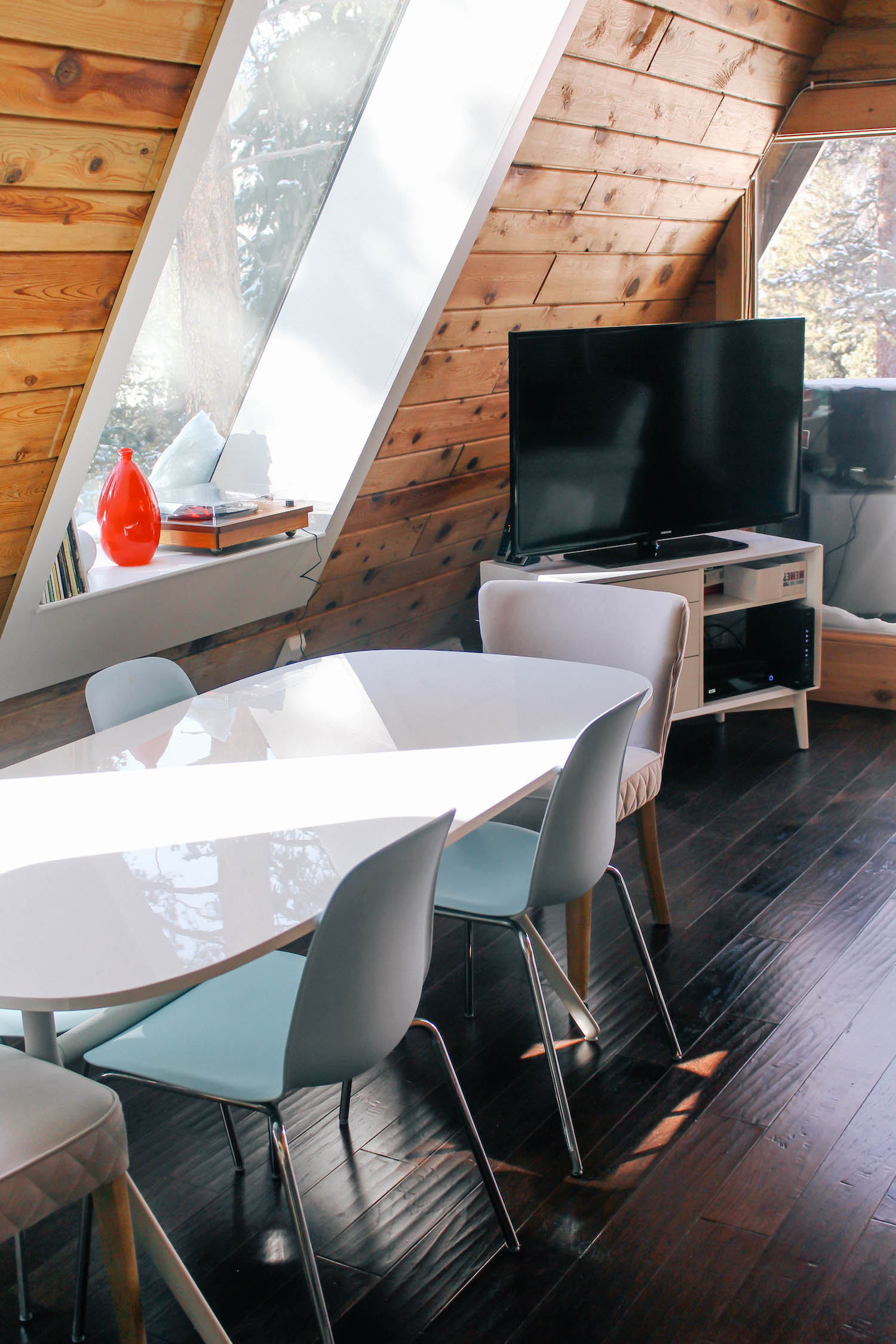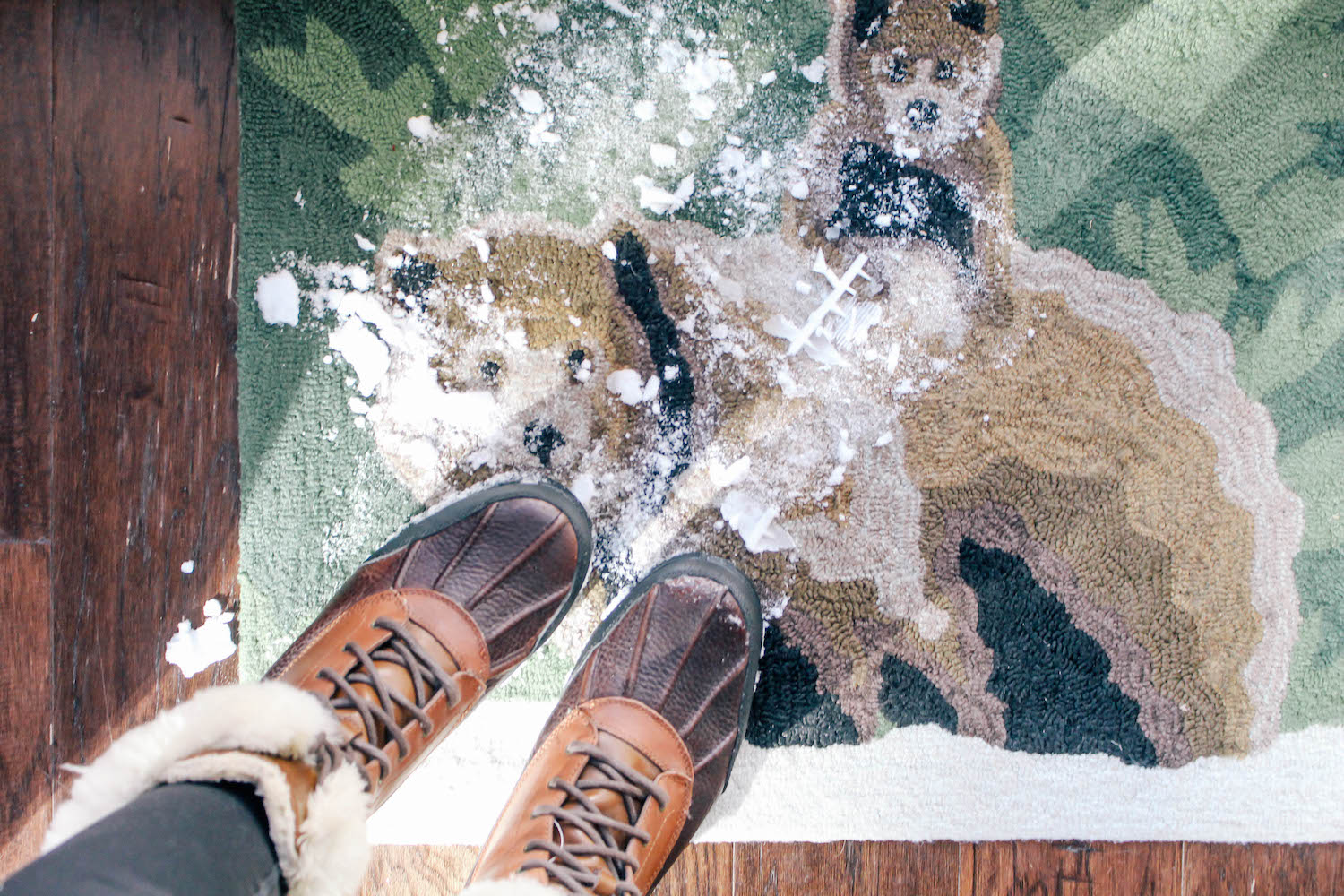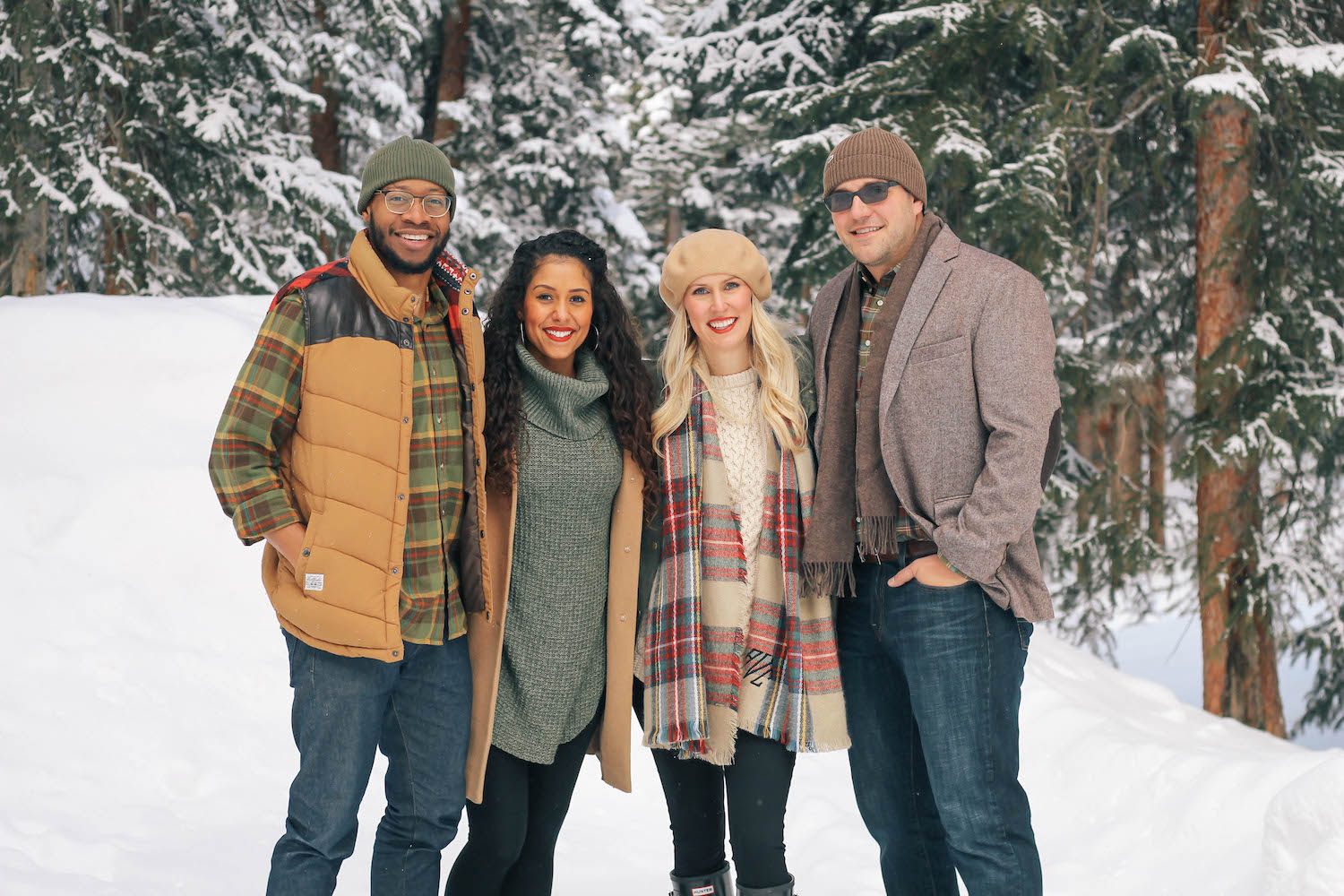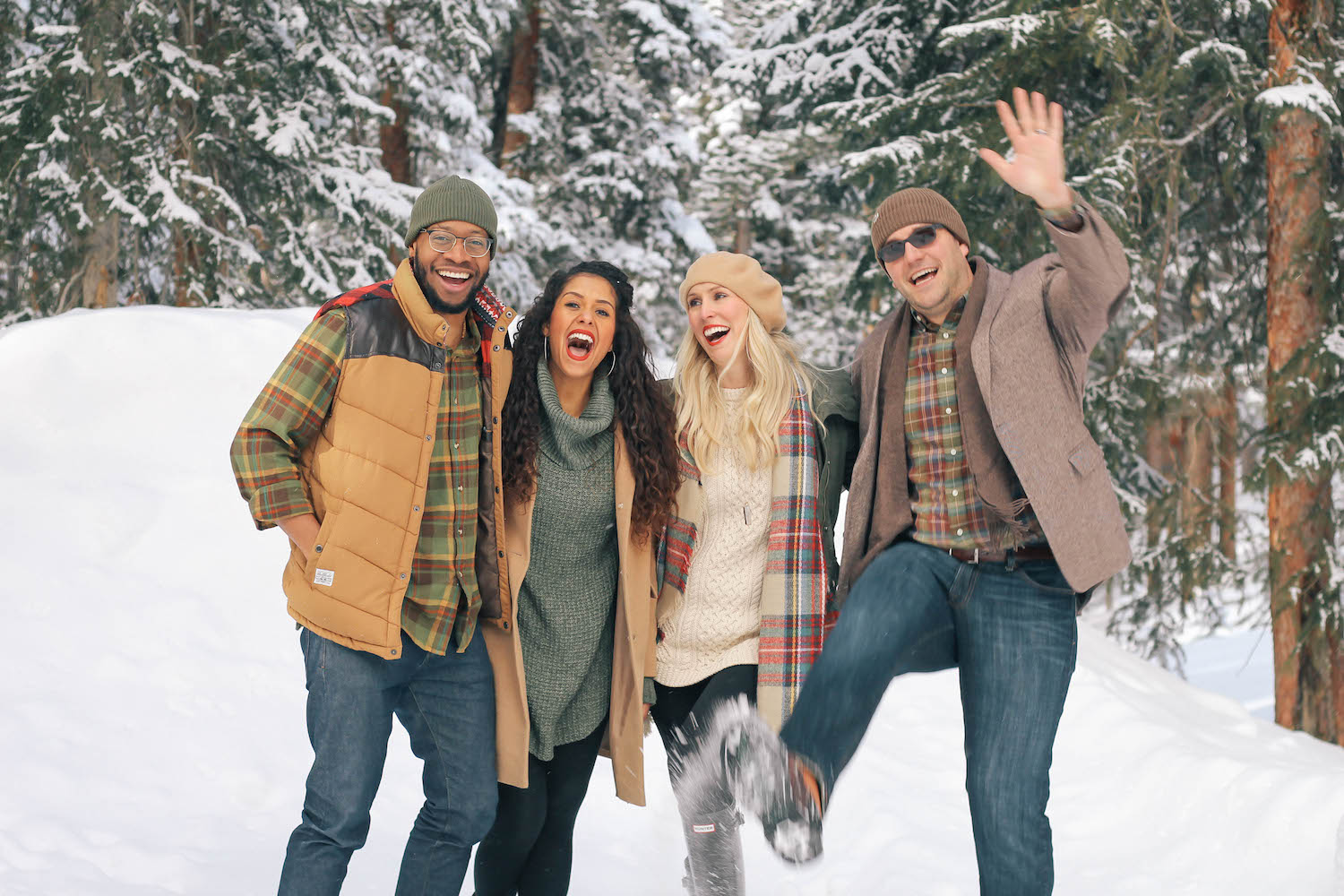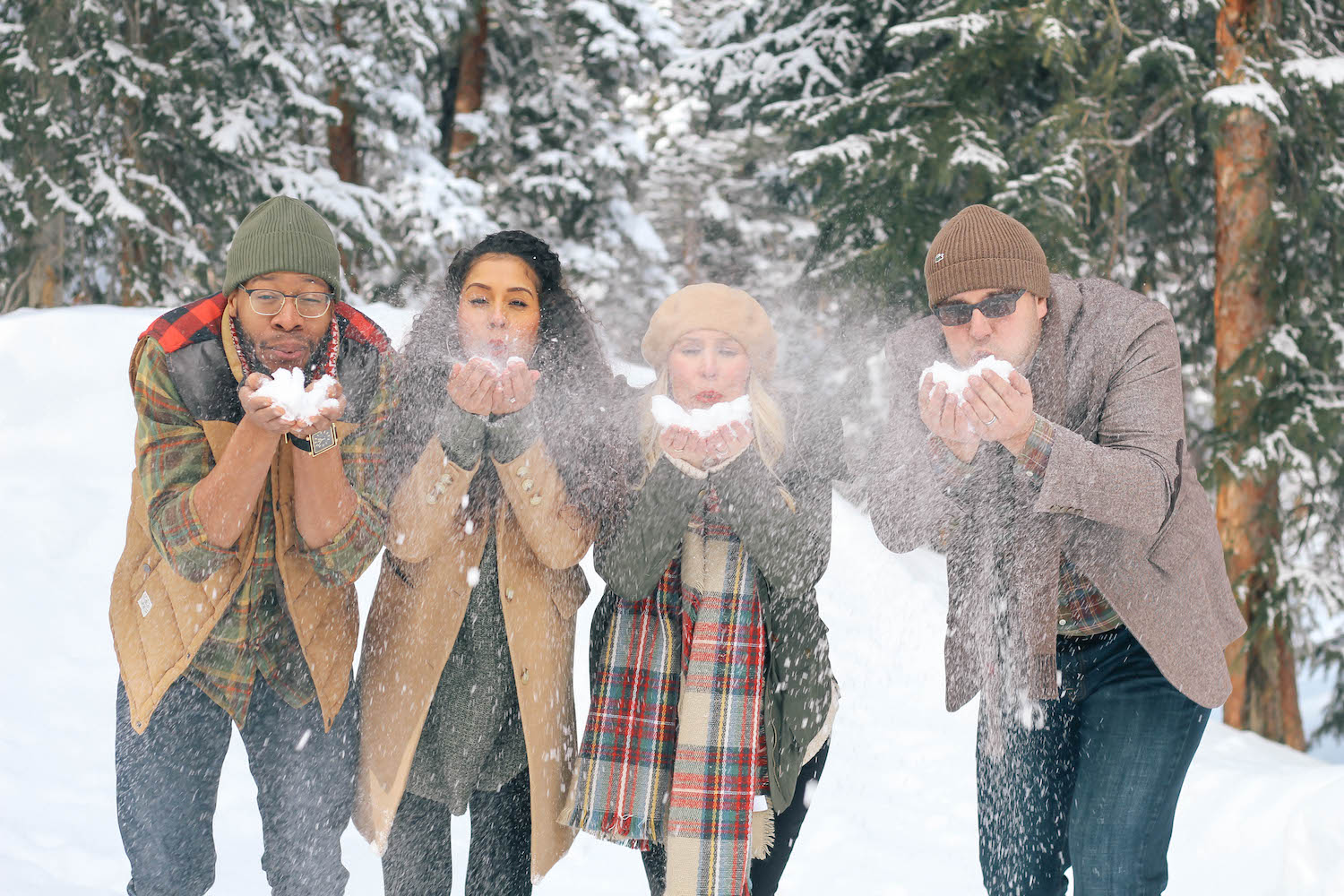 The Stay:
We found this darling A-frame cabin on AirBNB that was incredibly picturesque and cozy.  It was about 5 minutes north of Breckenridge Village and was truly the perfect place for us to unwind.  The cabin featured a full kitchen, living area, two bedrooms, and one bath with all the amenities we could want.  My favorite add-on was the record player and LPs available with a wide range of musical choices.  I was so happy that we landed on this particular cabin during our stay and would recommend it to anyone looking to explore Breckenridge any time of year.
The Food:
We decided to take advantage of the full-size kitchen and made a delicious dinner at the cabin our first night in Breckenridge.  Luckily we passed a Whole Foods just off the exit for our cabin and were able to grab some essentials for dinner and breakfast.
We did venture out on our second night and dined close-by at Myla Rose Saloon.  Myla Rose is located just off Highway 9 in the Lodge By the Blue and the food was great.  We made it to the tail end of happy hour that runs from 3-6 pm which featured great deals on both drinks and small plates.  I went with a warm hearty pasta for my main course, but the cabin owners recommend the pork sliders and Cuban sandwich for lunch or dinner.  With live music on the deck in the summer, I can imagine this place would warrant a visit.  Overall, we were told that Breckenridge restaurants get very busy and that it's recommended that you make reservations in advance.  You can check out a full list of places to eat in Breckinridge for breakfast, lunch or dinner here.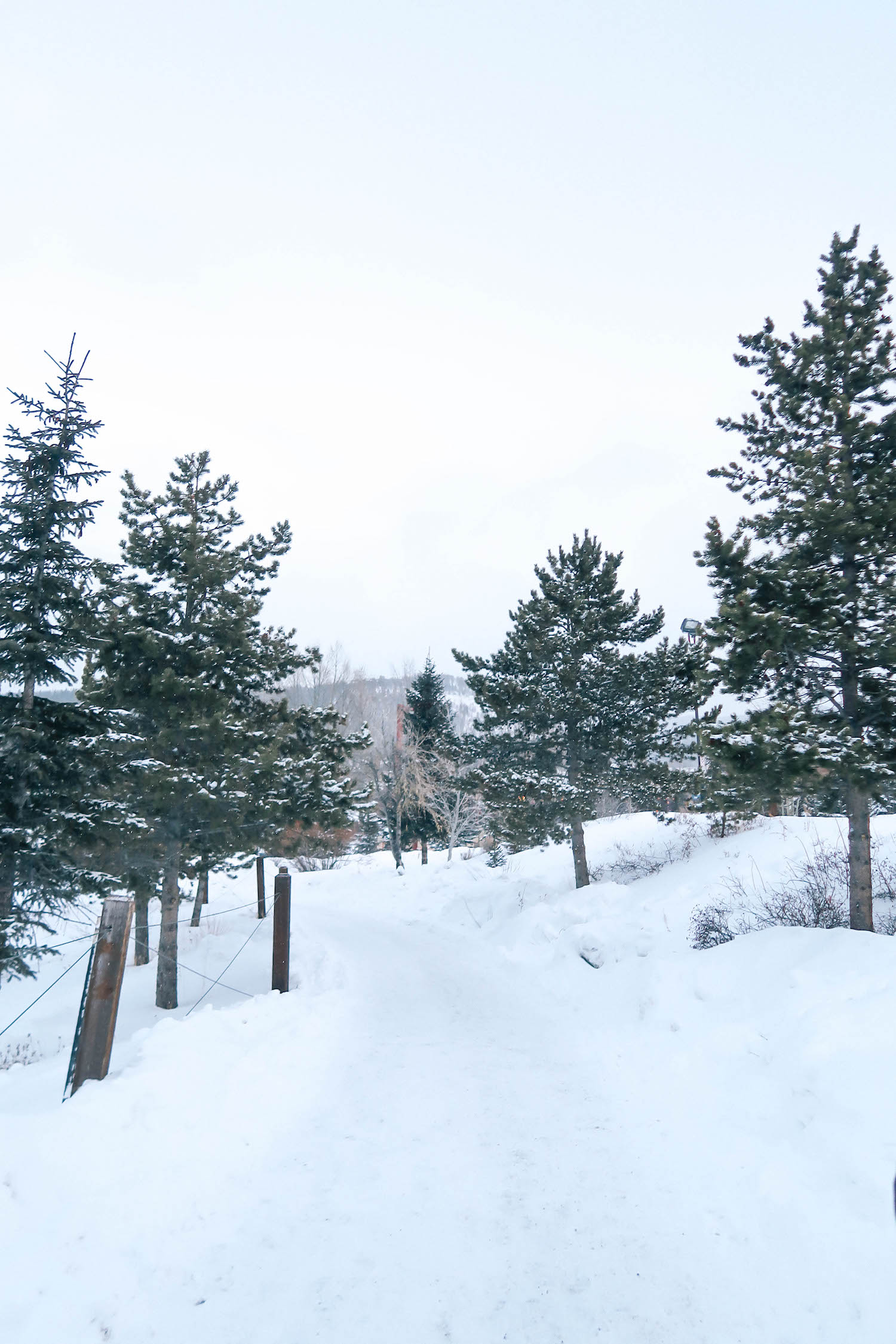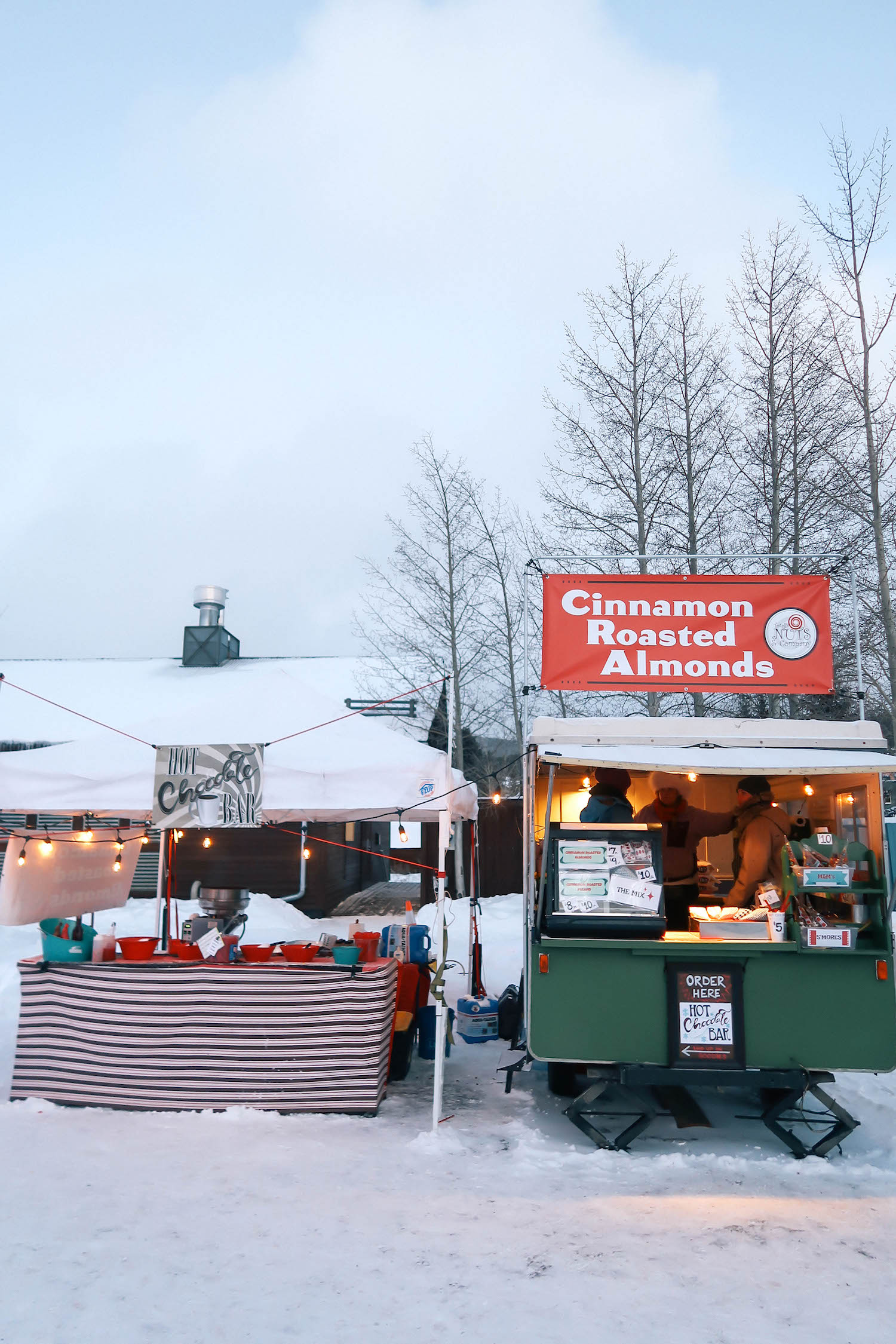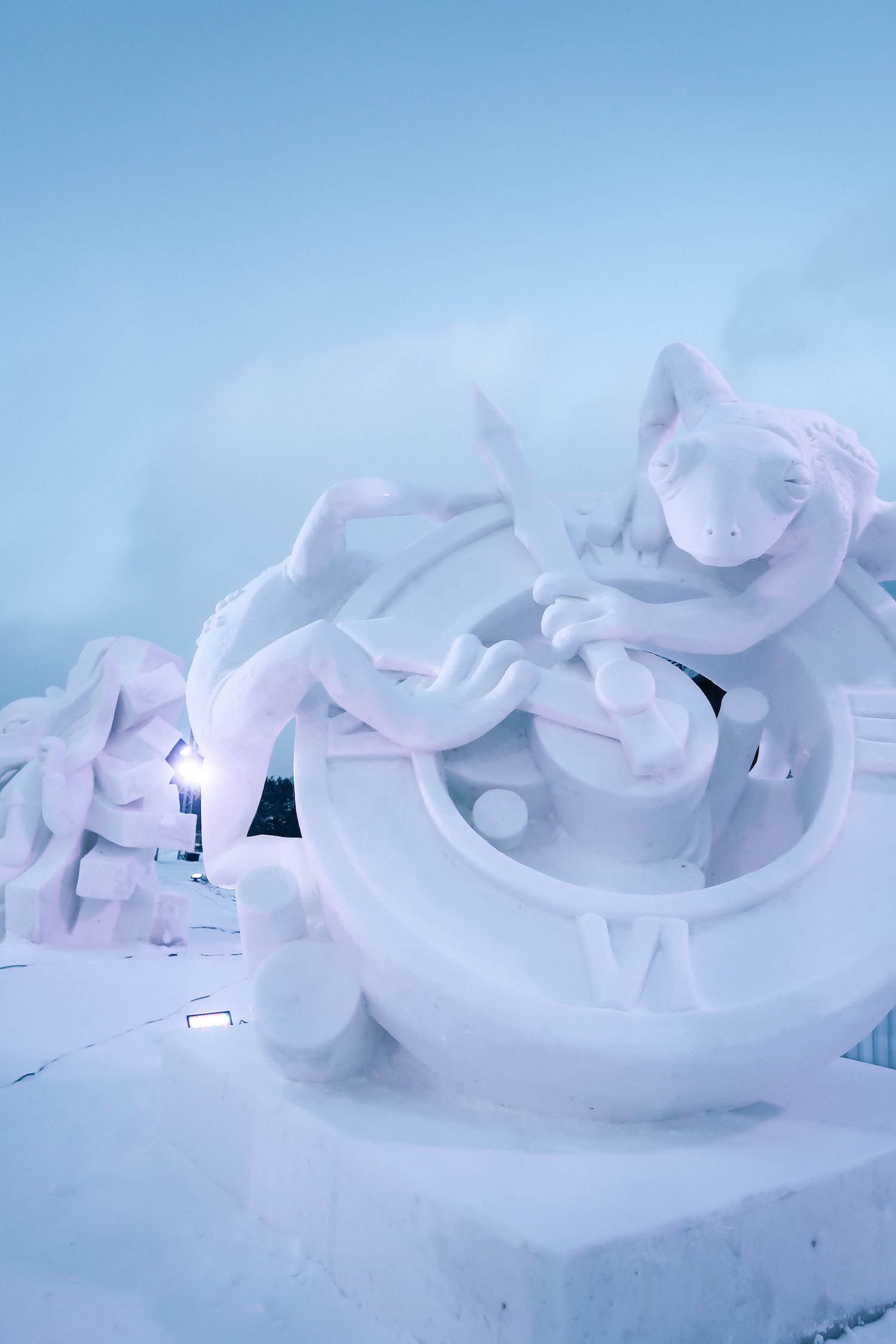 The Fun:
Our first morning in Breckinridge focused on the surprise engagement that I helped our friend pull together.  Then we celebrated over lunch and bubbly before heading to Breckinridge Village to walk around and see the snow sculptures that were on display.  A variety of different countries from all over the world each created a unique sculpture with intricate designs that towered over me as we walked the snowy pathways.  It was a magical experience as we caught the last bit of light before a beautiful sunset over the village.
The next morning, we woke early to pack and decided to take a detour to the Boreas Pass which featured a stellar view over Breckinridge.  I was impressed with the view over the city and can only imagine how beautiful it would be to check out at night too.
Although most people who visit Breckenridge go for snowboarding and skiing at the resort, our AirBNB host provided a few other nearby ski resorts to consider that were less crowded and less expensive.  I'll be sharing those in a full list coming soon!  We ended up heading to Loveland because it was actually on the way back to Denver and seemed to offer a great mix of options for both beginner and intermediate skills which were perfect for our group.
This was the third time I've tried snowboarding and I was excited to see what I remembered.  I first tried snowboarding in Sweden about 10 years ago, and more recently in New England when the hubby and I were dating a few years ago.  Although this was not my first time on a snowboard, I have yet to master it and took a few pretty hard falls before wrapping the day.  While I know I'll want to get back out on the slopes again soon, I think I might be switching back to skis in the future so I can keep up a little better without so many face plants in the snow 😉
In full transparency, along with being a little out of shape for snowboarding, this was also my first time being active at such a high elevation.  After my third run, I was a tad bit nauseous getting off the lift and had to take a breather before heading down the slope.  Funny enough… I was on one of the lower slopes!  With over 94 trails at Loveland, I had couldn't imagine heading up to one of the higher slopes!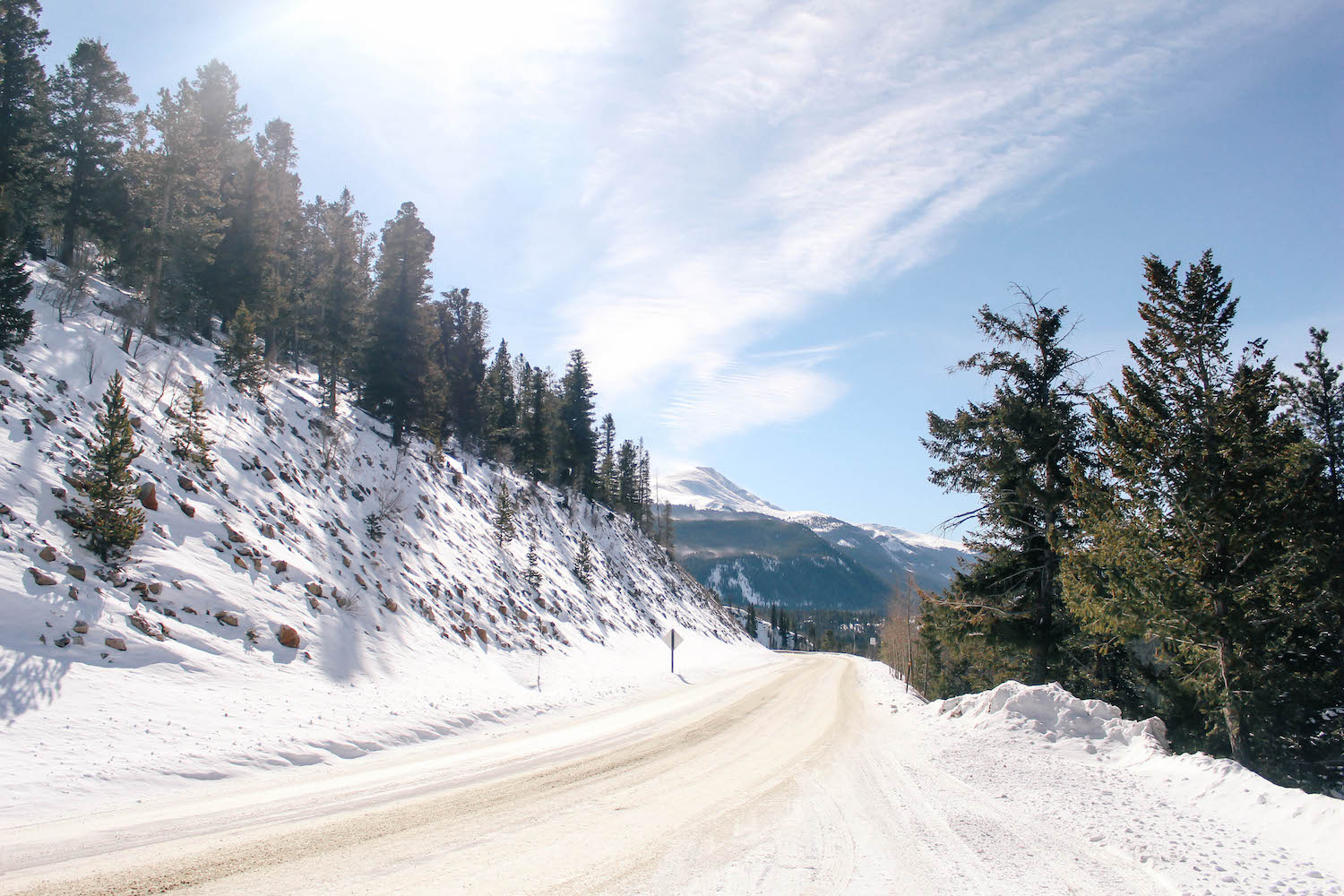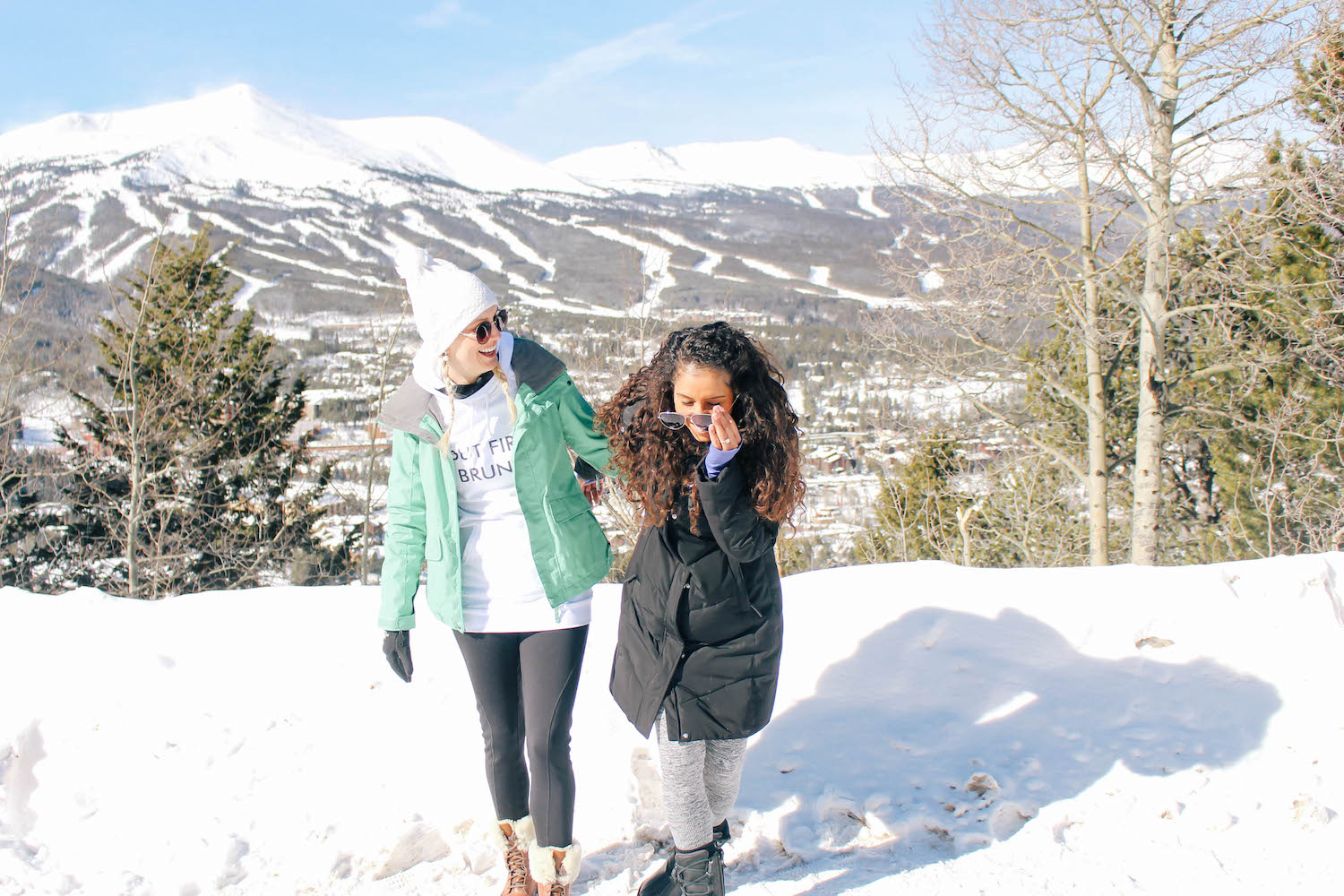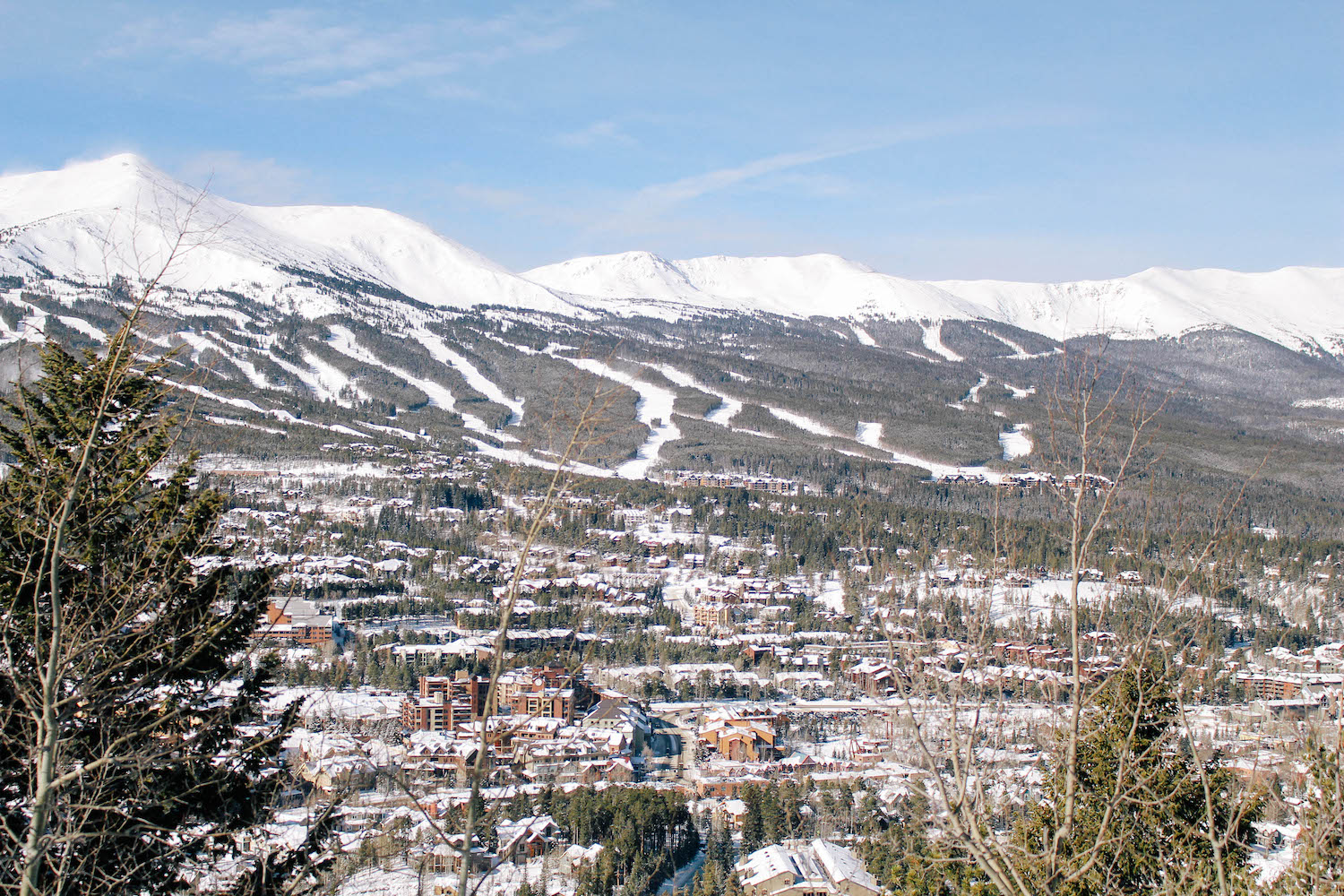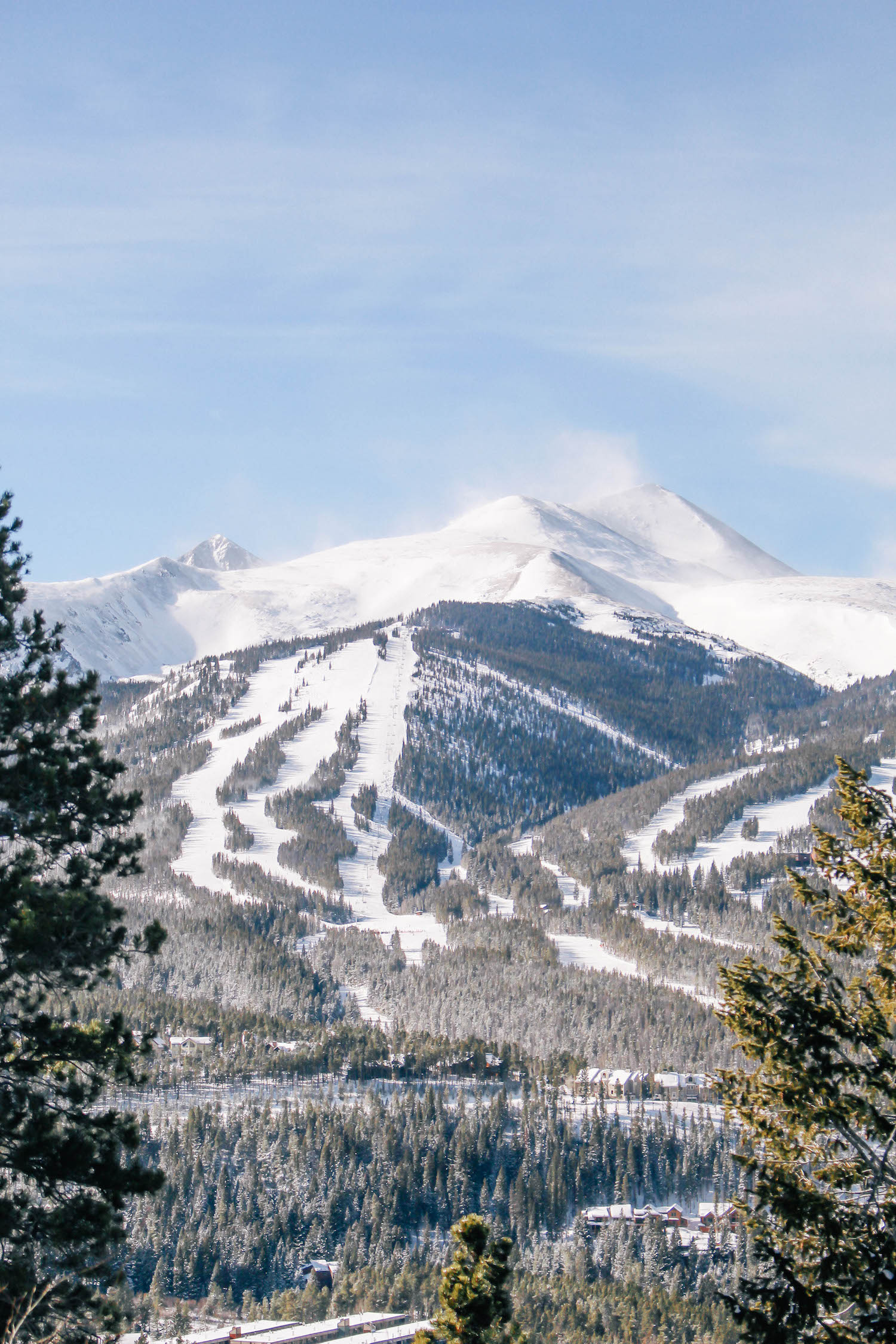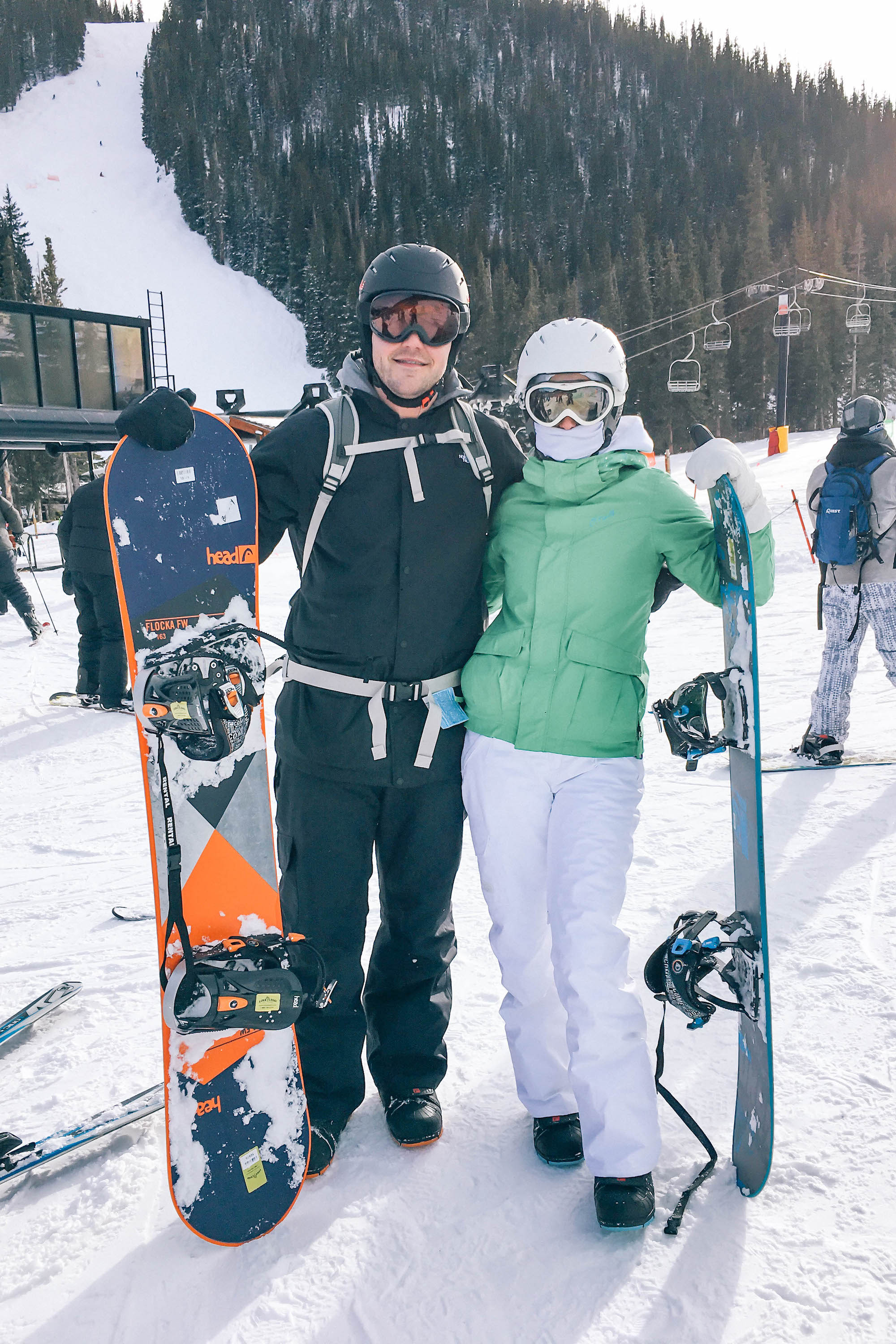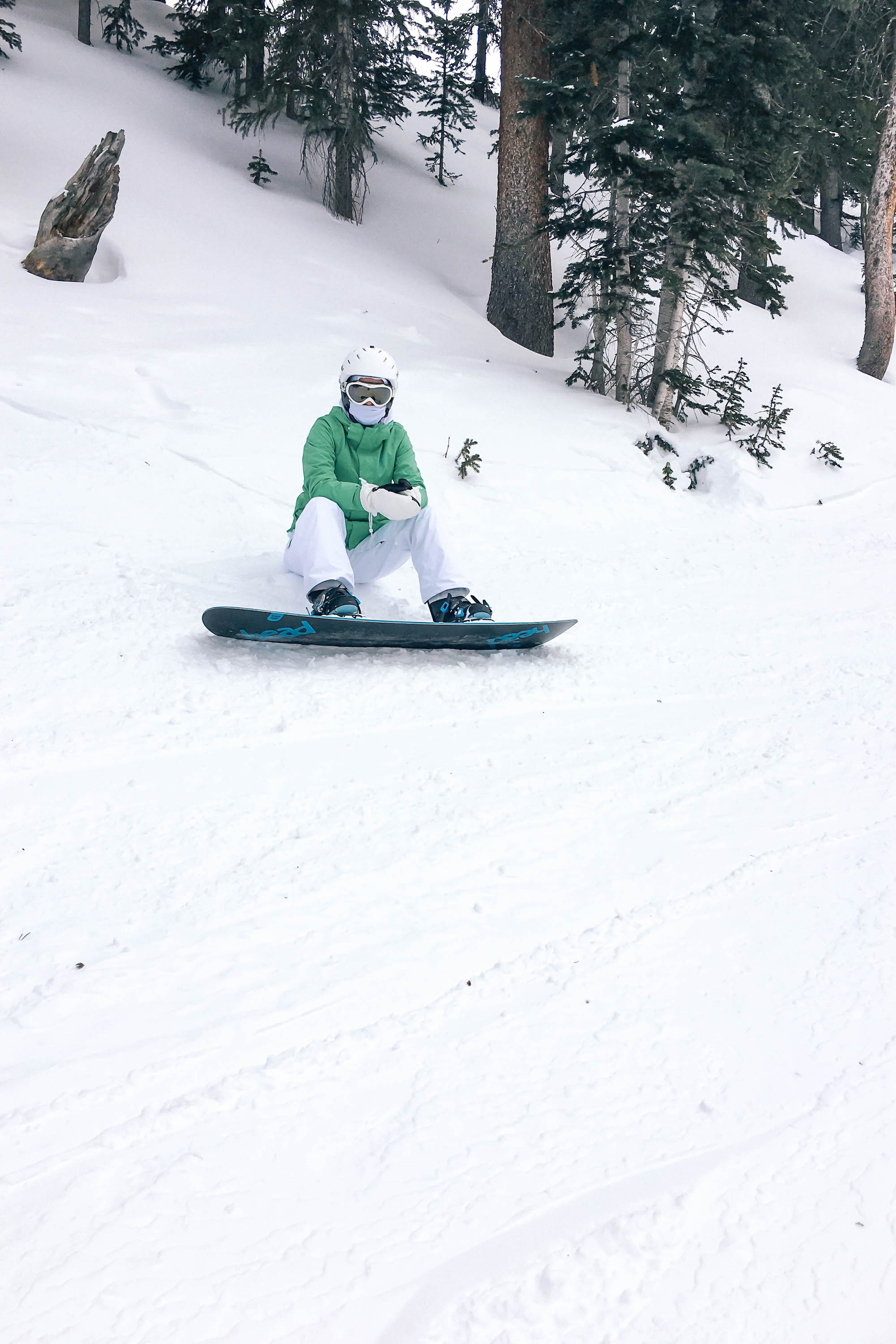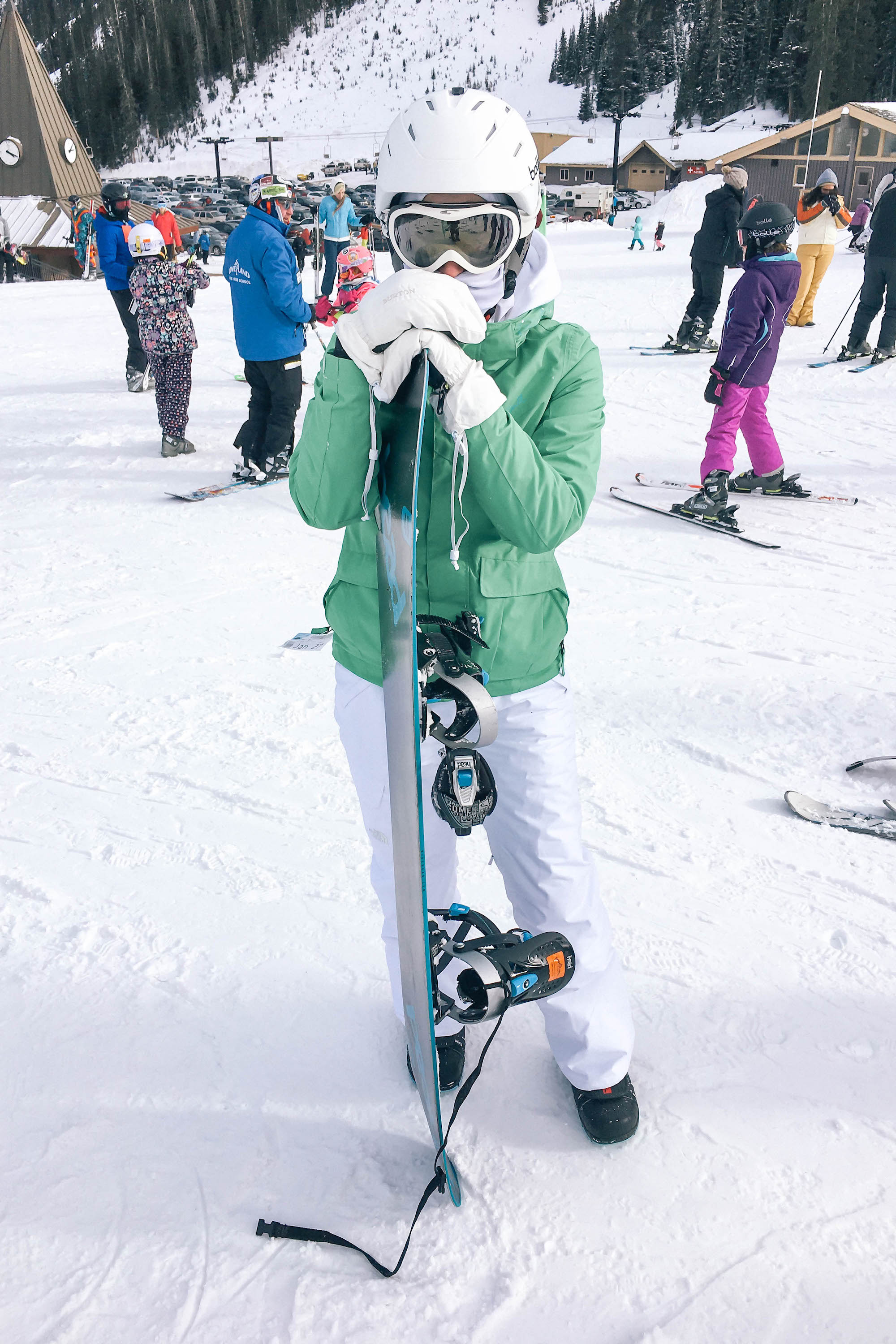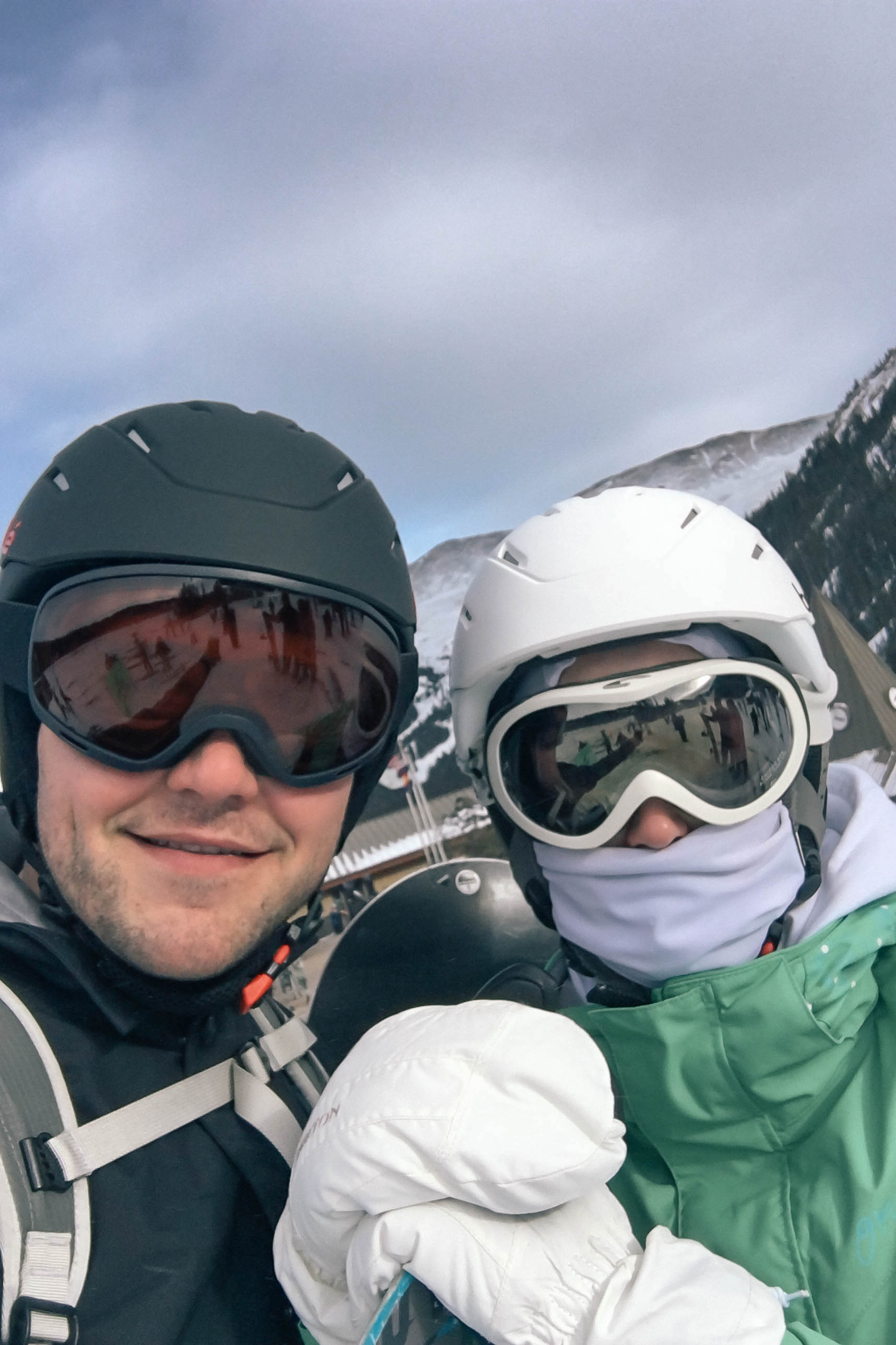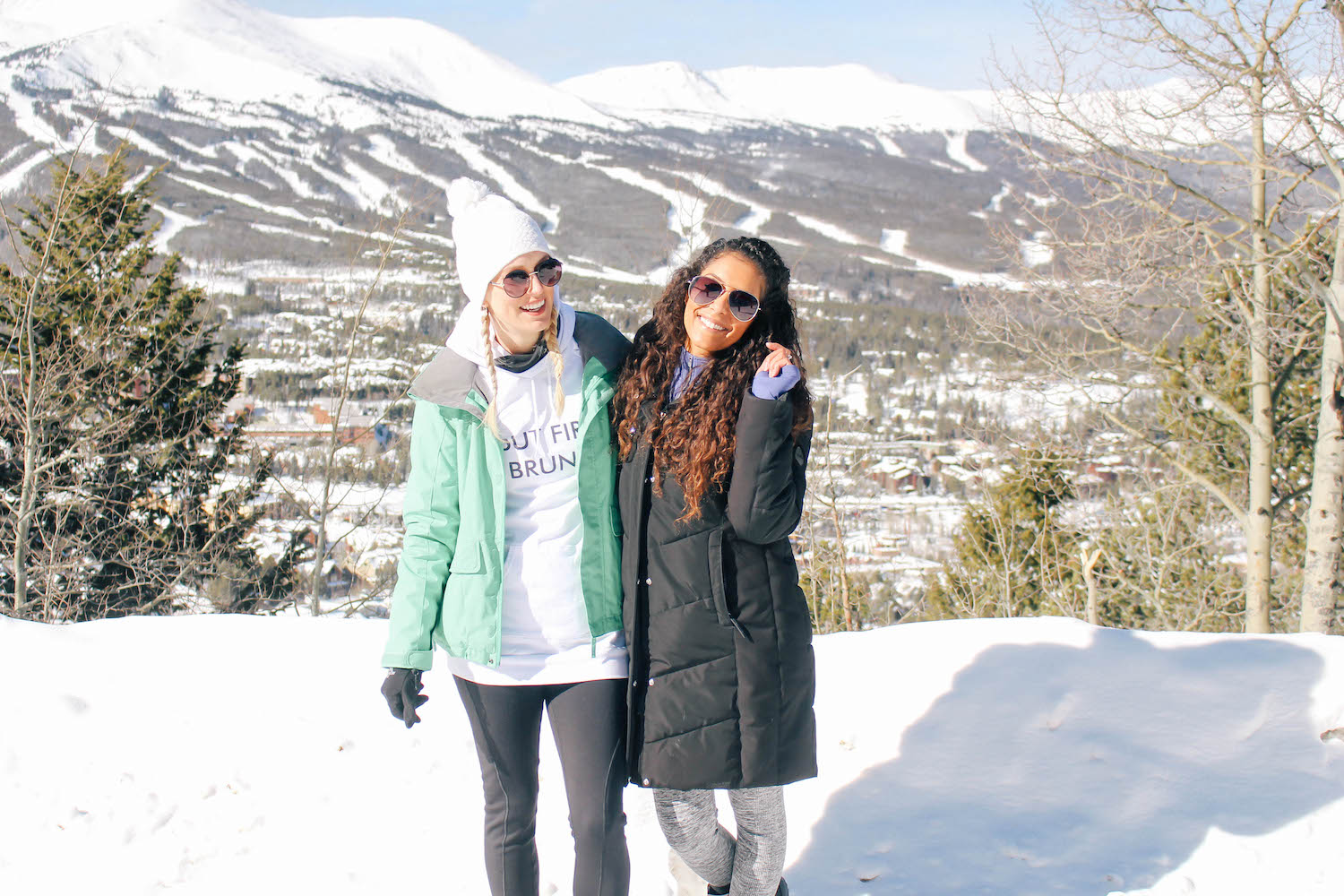 With a full afternoon at Loveland, the sun began to set over the mountain and everyone headed back to the lodge to warm up.  Our trip to Breckenridge was incredibly special and so much fun that I knew our last leg of the trip to Denver would continue to be great.  So after our toes and fingers had thawed, we hopped in the SUV for our last night in Denver.  With incredible memories to hold us over until our next trip, I couldn't have asked for better travel buddies and a first time in Breckenridge.