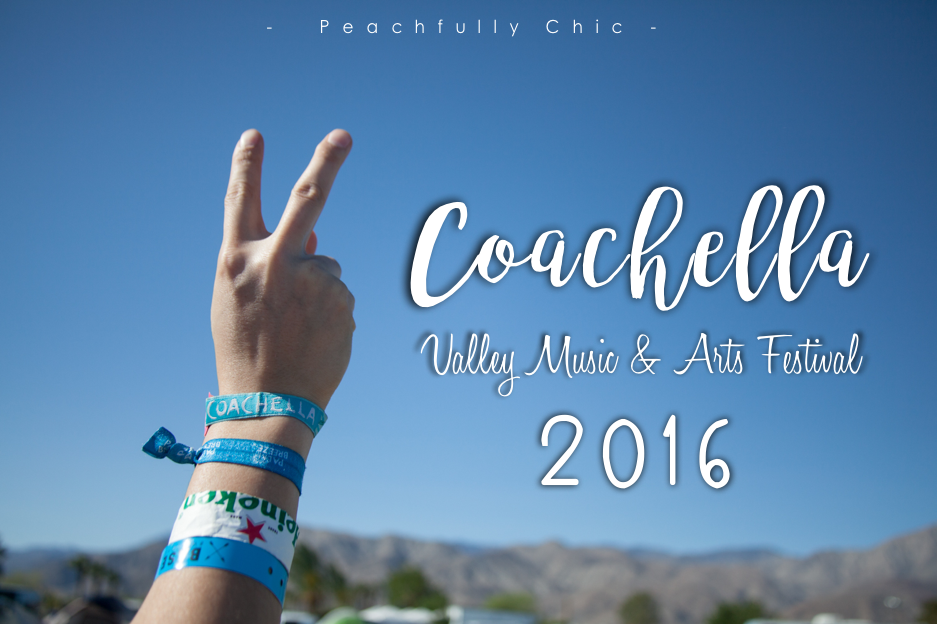 I recently shared a few festival season pieces you need for your wardrobe, and if you follow along with Peachfully Chic on Instagram, Facebook, and Snapchat @peachfullychic, you'll remember that I took a long weekend trip to Coachella last month to work with Craft Box Girls on a DIY Activation tent for Palm Breeze.  You might recall that I'm a DIY Editor for Craft Box Girls, so it was a treat to step beyond the typical articles I contribute and participate in a live event execution in California.
While I didn't have my Canon with me to shoot video the whole time, I did compile a few snippets of video footage from my iphone to share from the trip:
[youtube width="575″ height="344″]https://www.youtube.com/watch?v=4HzaOBzVxYQ[/youtube]
It was such an incredible experience!
After an early flight to the west coast, we touched down at LAX in the late morning.  Then having a terrible experience at Fox Rent-a-car where our two 11 AM reservations actually ended up being only one on file because they thought it was a duplicate and the SUV wasn't even ready until around 3 PM didn't start us on the right foot because we would now end up traveling four hours on what should have been a two hour drive during Friday afternoon rush hour to Indigo, California.
We finally hit the road after a quick burger & fries from In-N-Out Burger and drove through dust storms to finally arrive at Basecamp, the pop-up camping site and party property neighboring Coachella.
As the high winds from the dust storm swirled grains of sand all around, we managed to assemble our tent and grab a solid night's rest before a next day of events.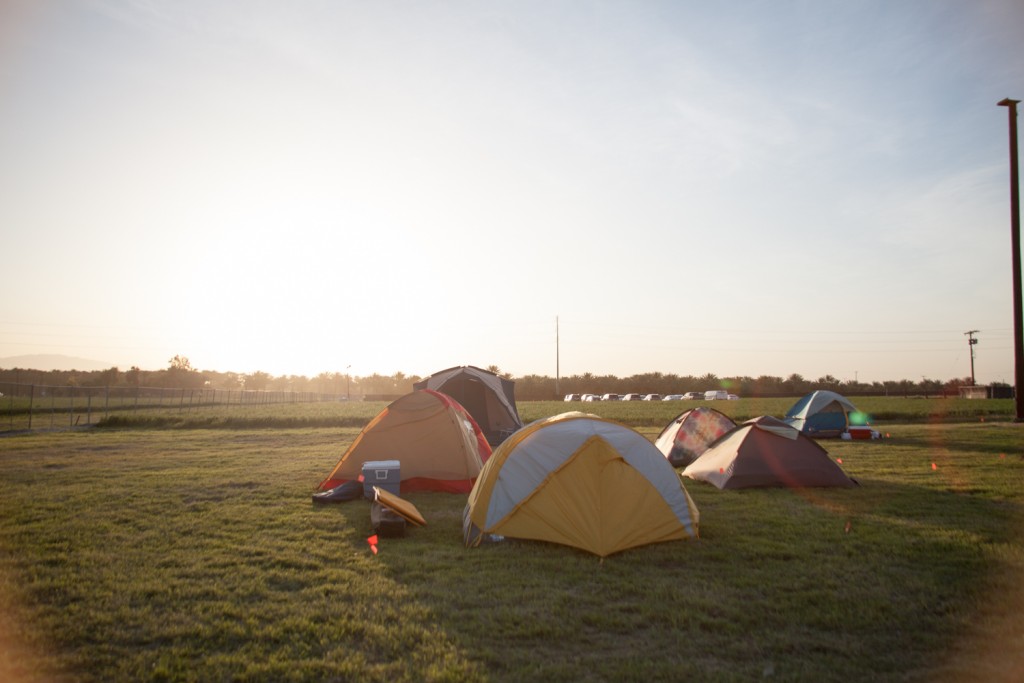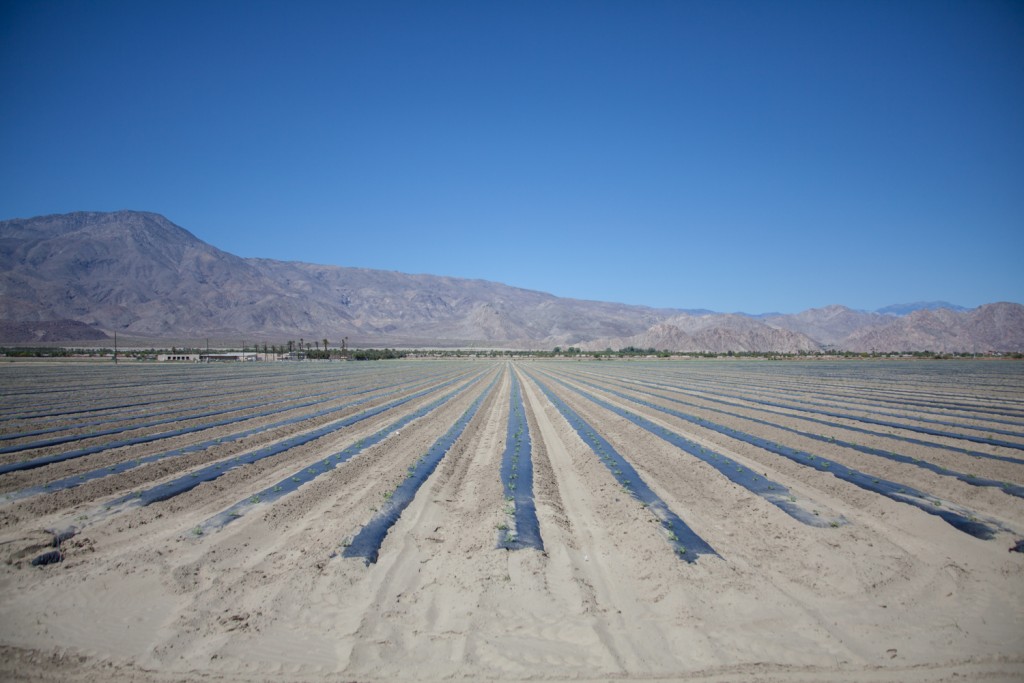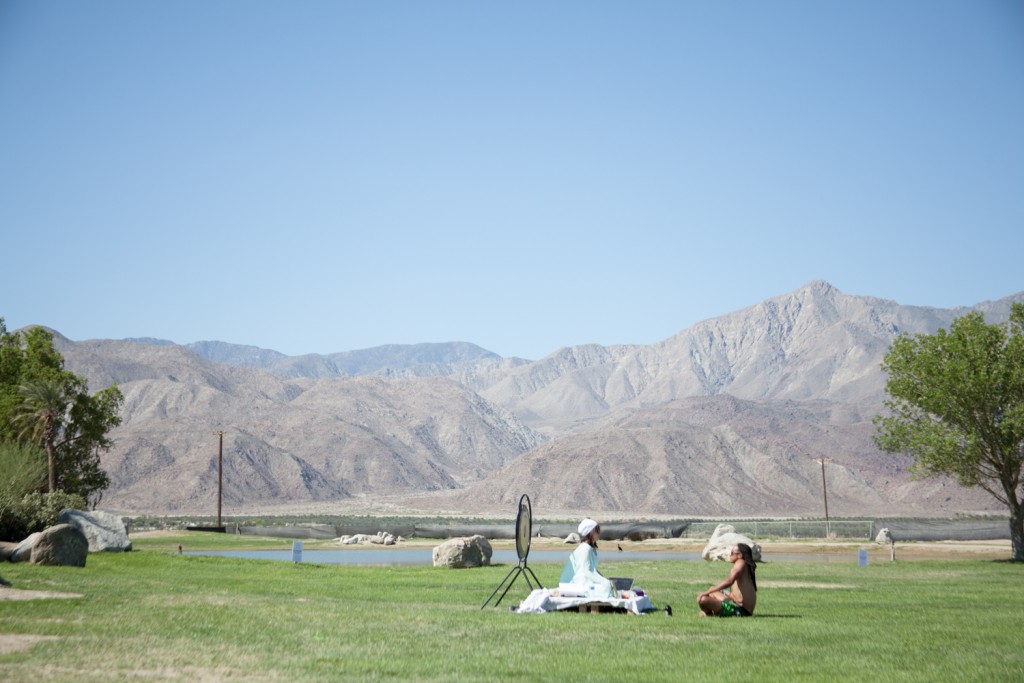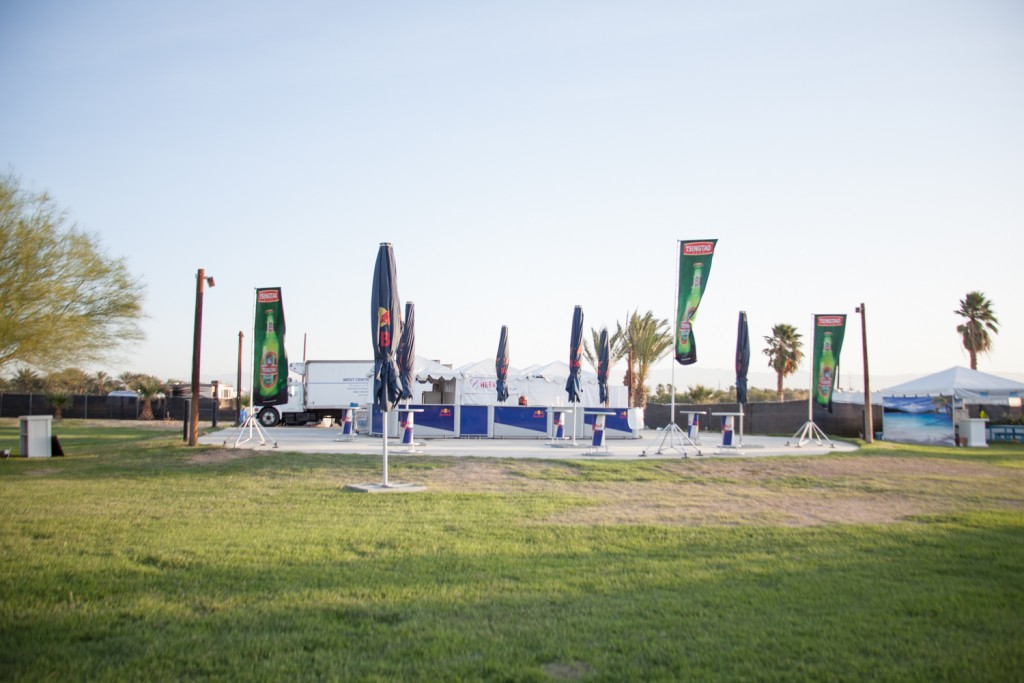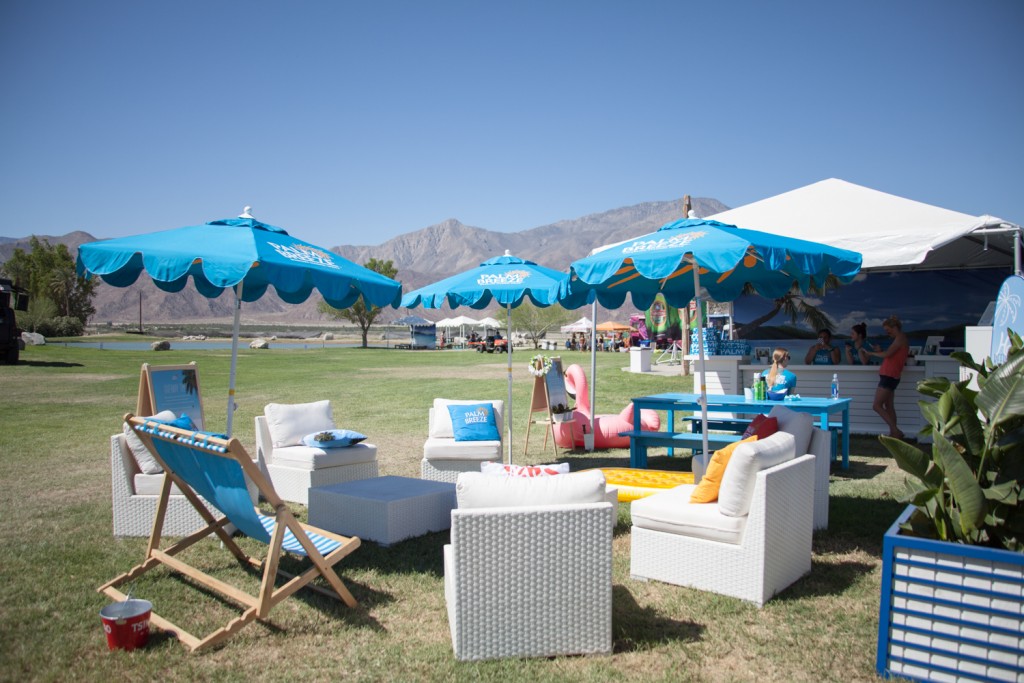 The property had gorgeous views of the distant mountains, and Palm Breeze had a mini-oasis set up for everyone to relax, taste their Ruby Red and Pineapple Mandarin Orange flavors, and enjoy some fun activities throughout the day with our Craft Box Girls team.
We hosted three main activities throughout the day that turned out to be a huge hit:
Festival Braids
White Henna Tattoos
Flower Crowns
We stayed busy the whole time as festival goers stopped by throughout the weekend.  While the festival braids might have been a little slower in the morning because of late sleepers, the white henna tattoos attracted both guys and gals, and the end of day flower crown activity was packed!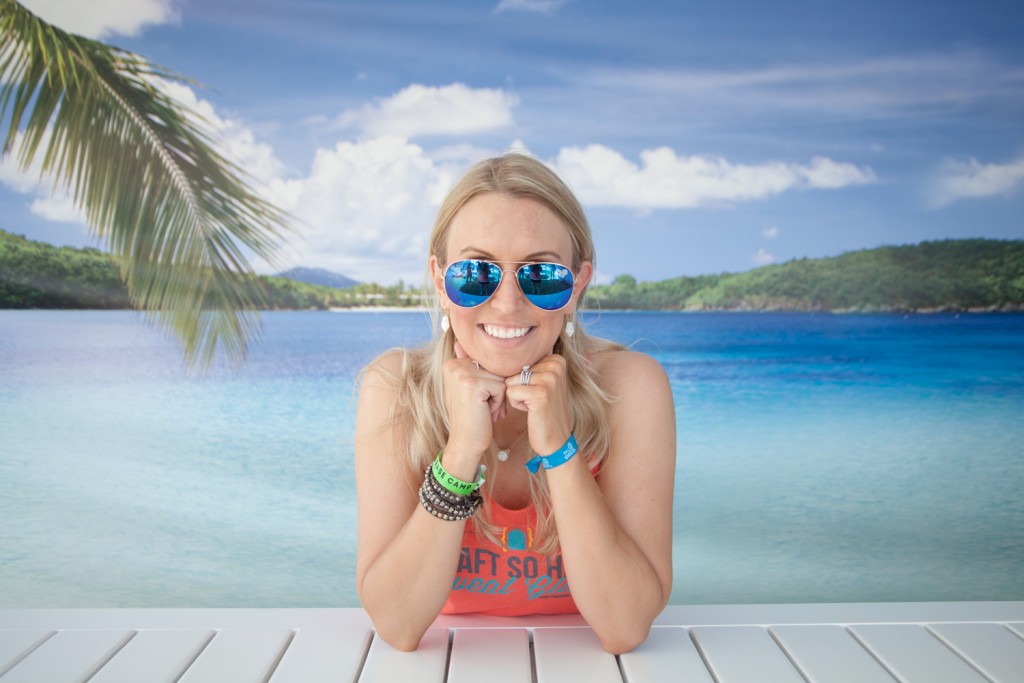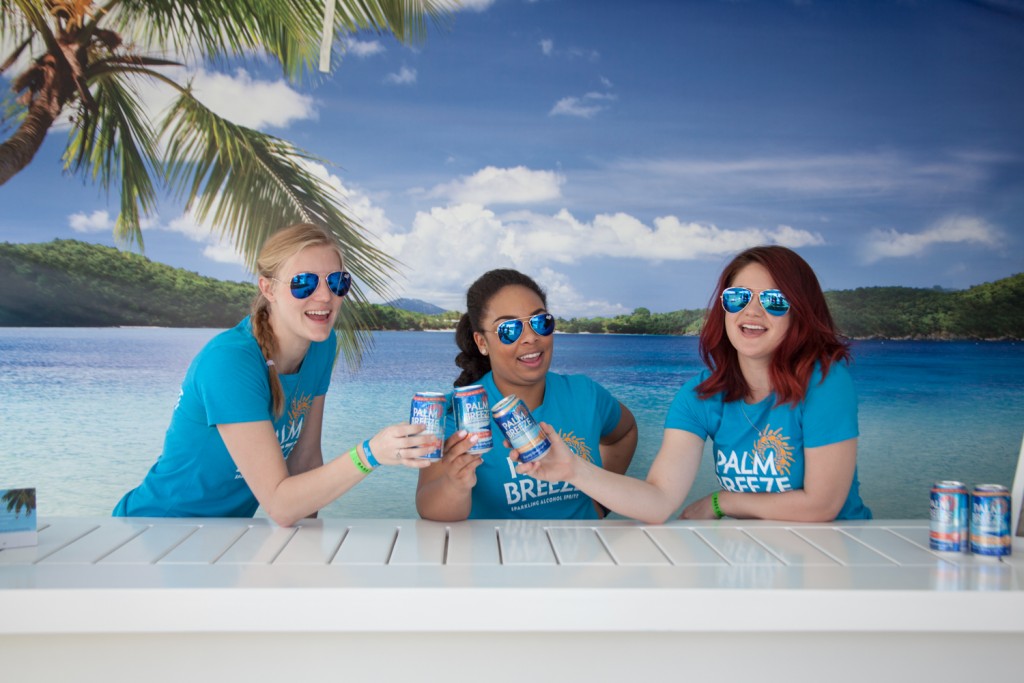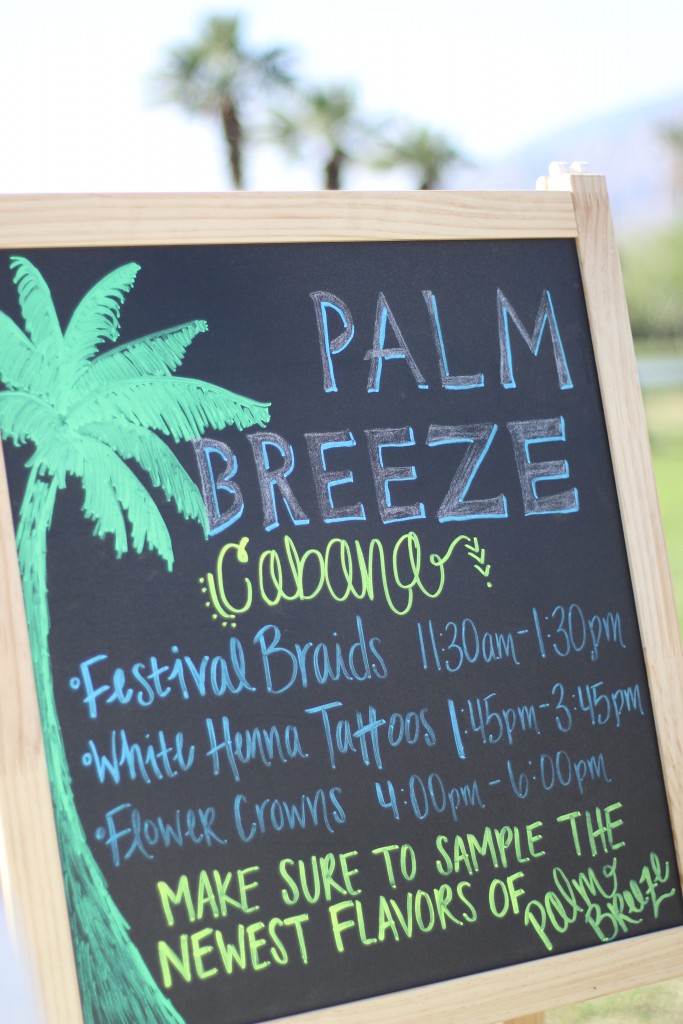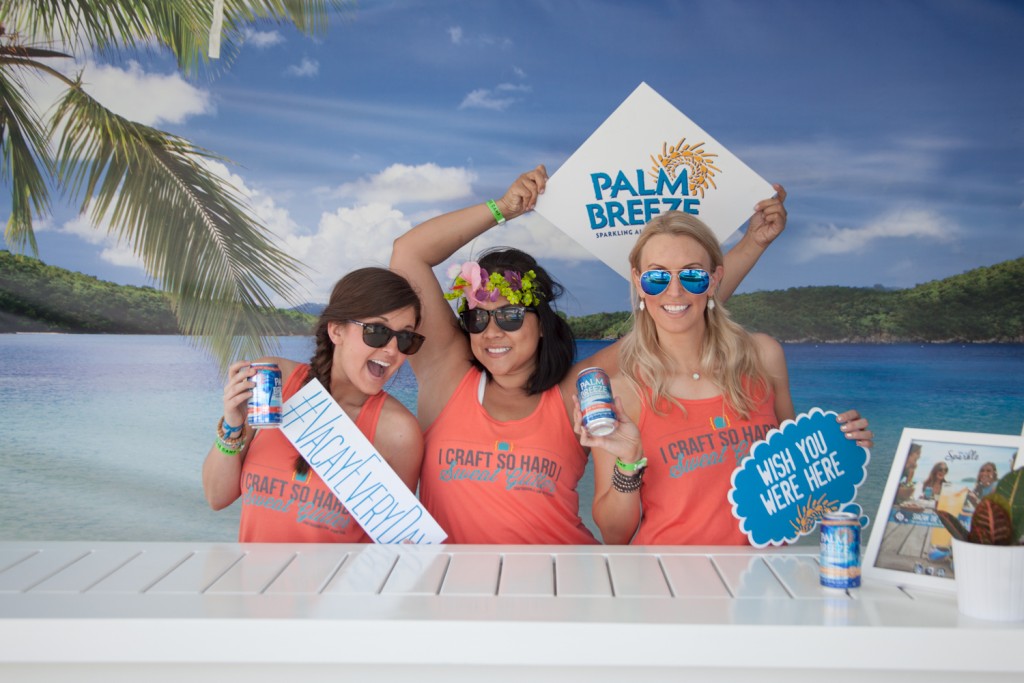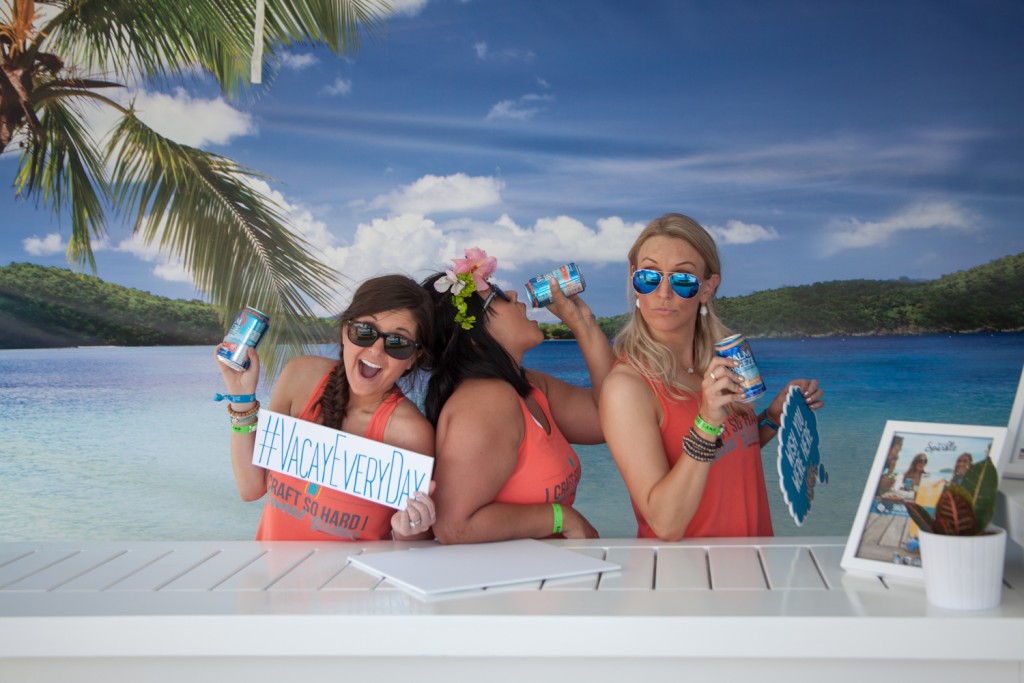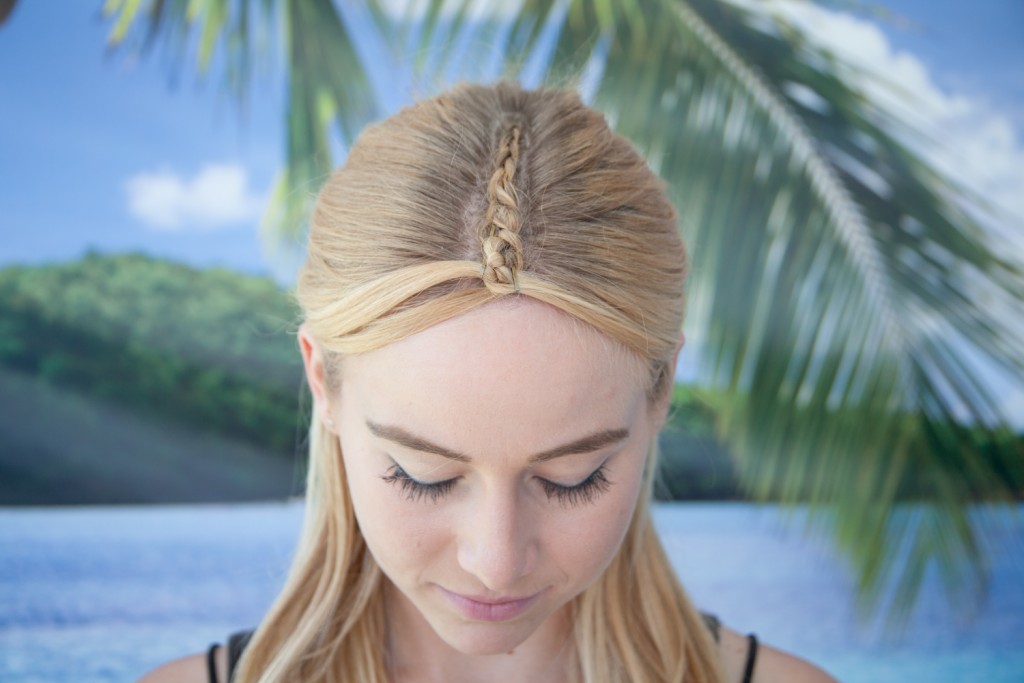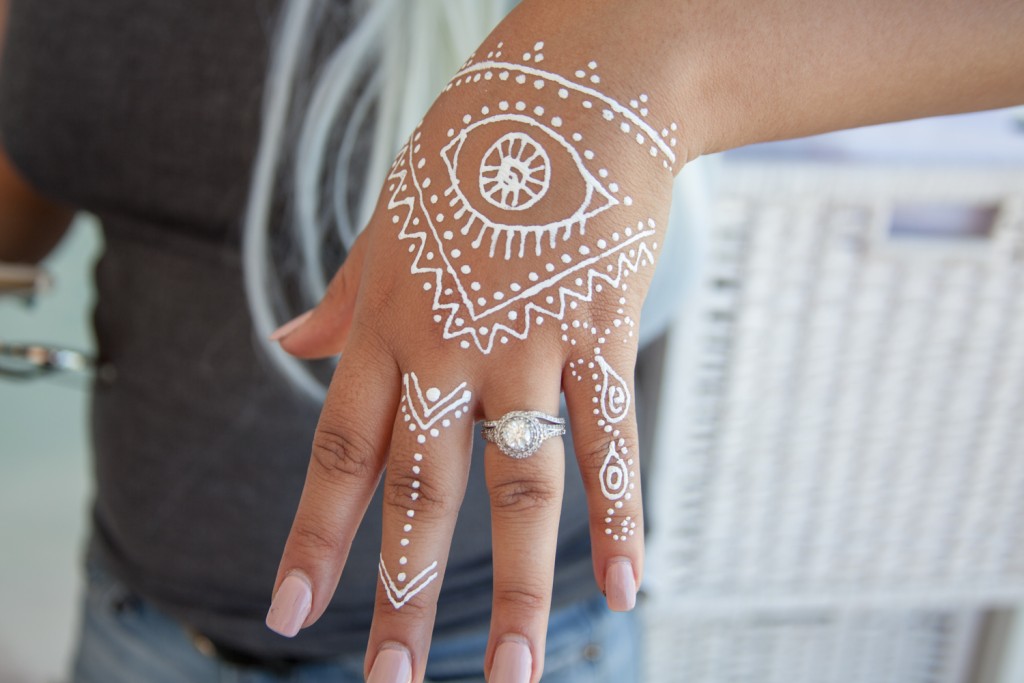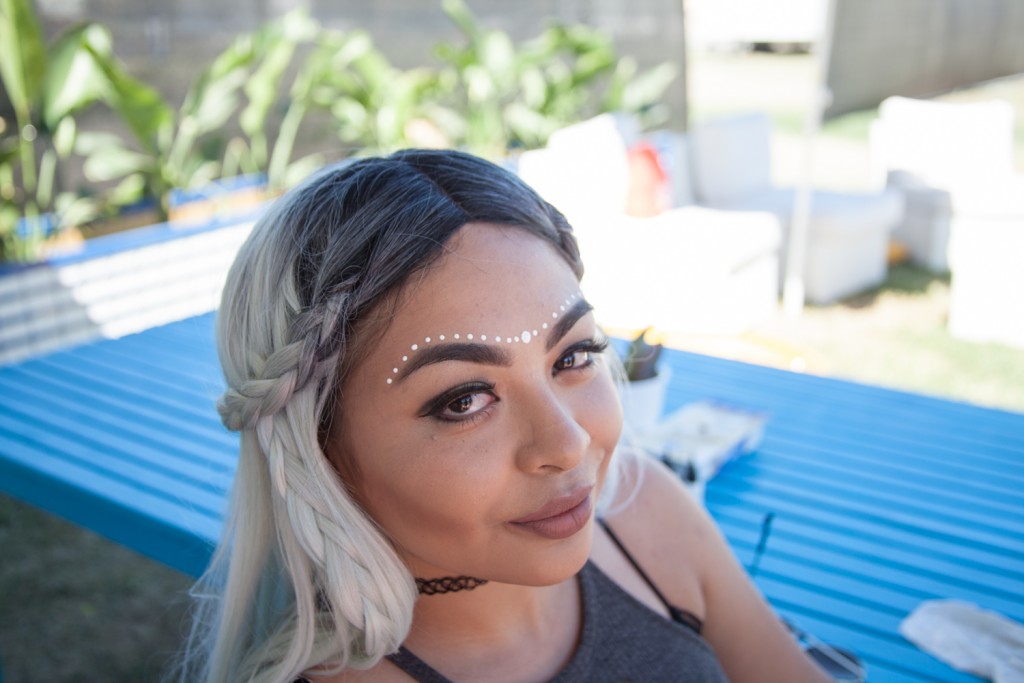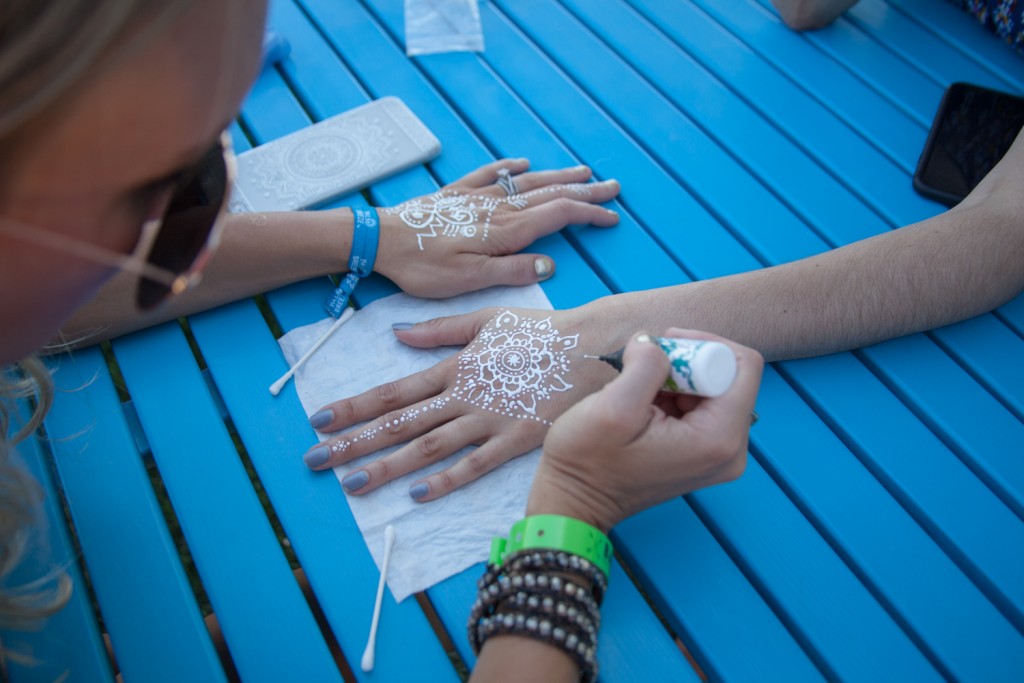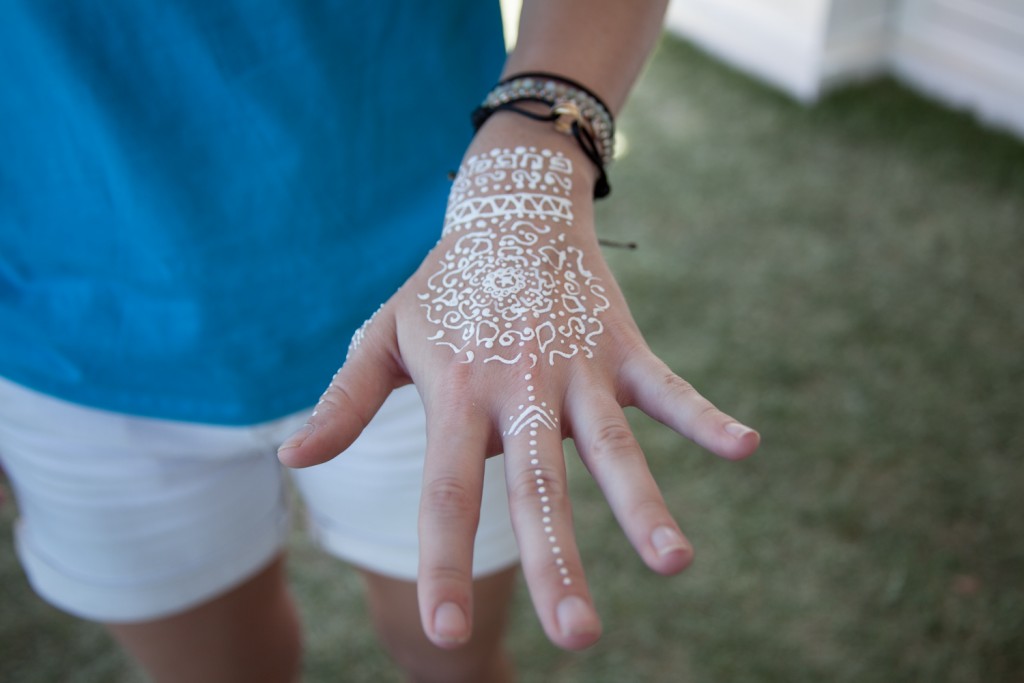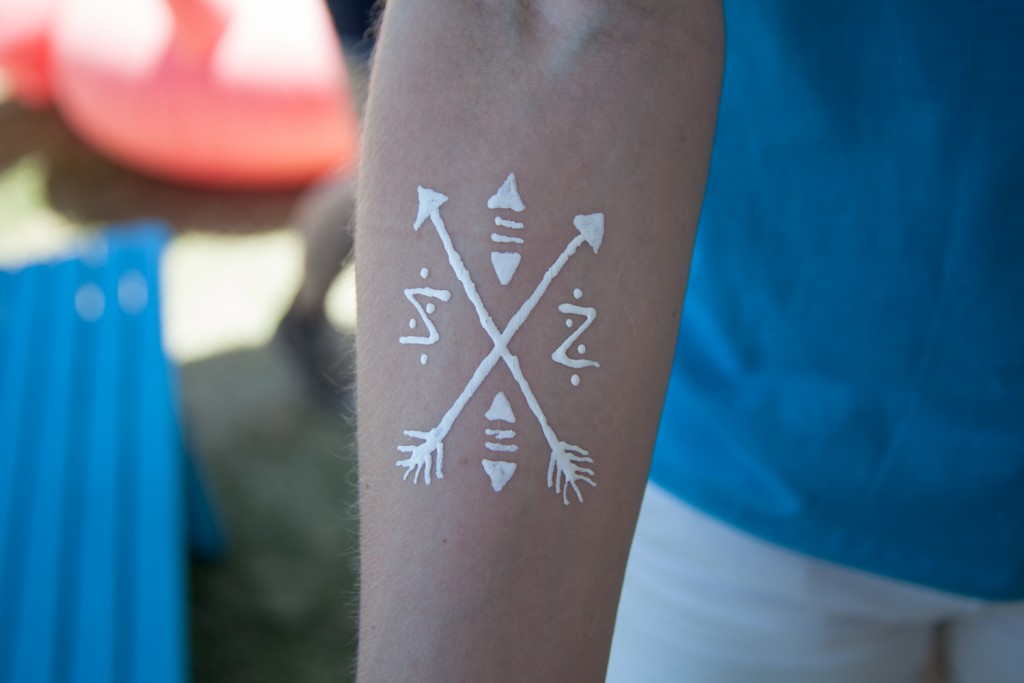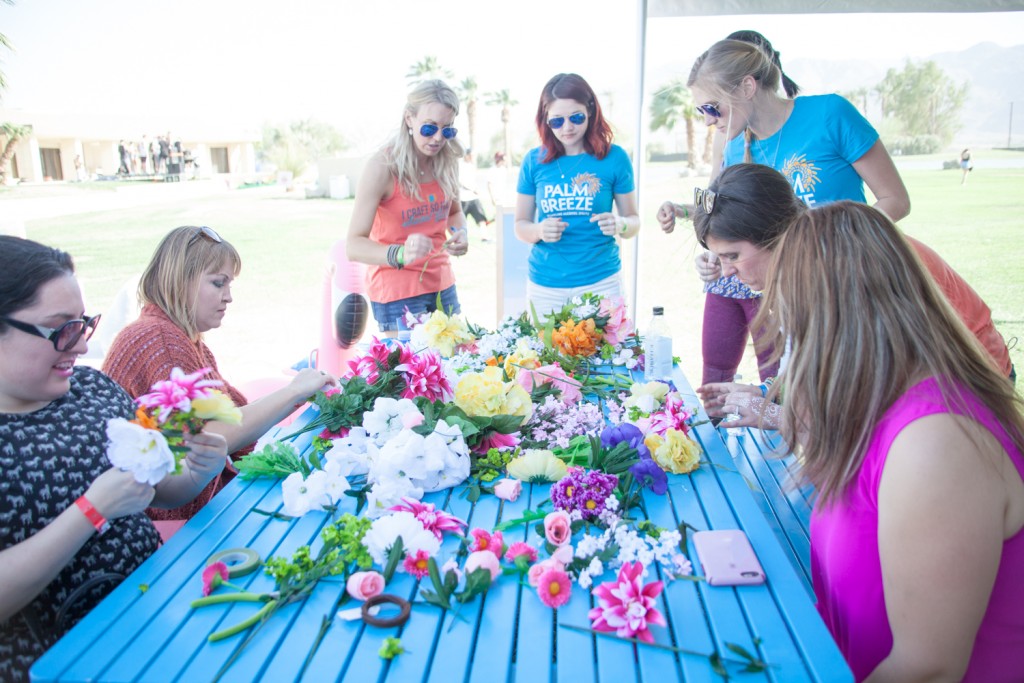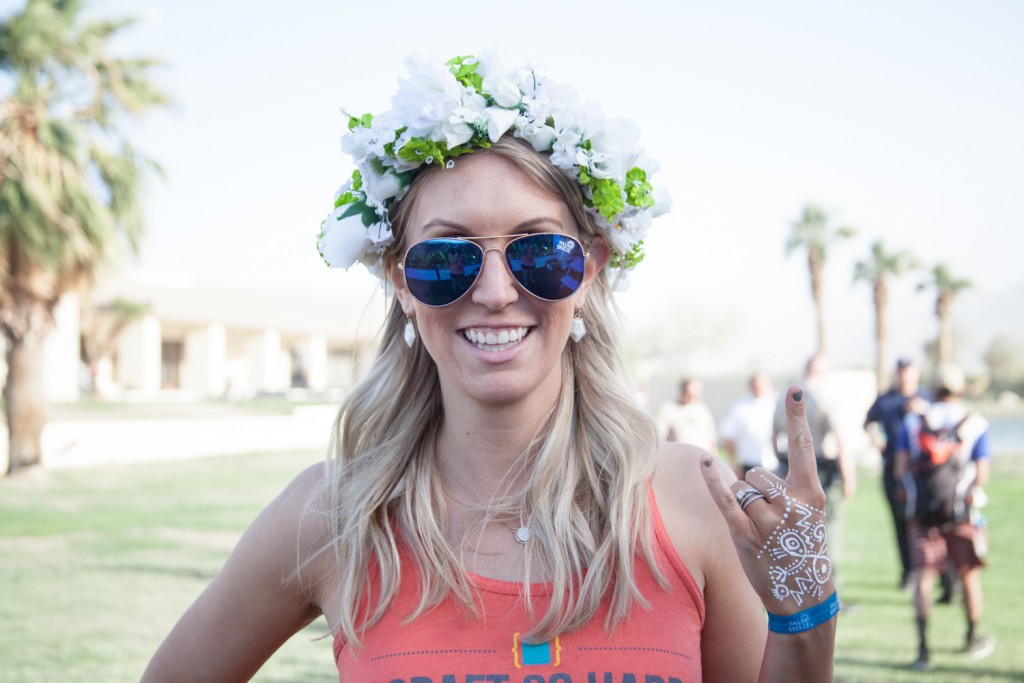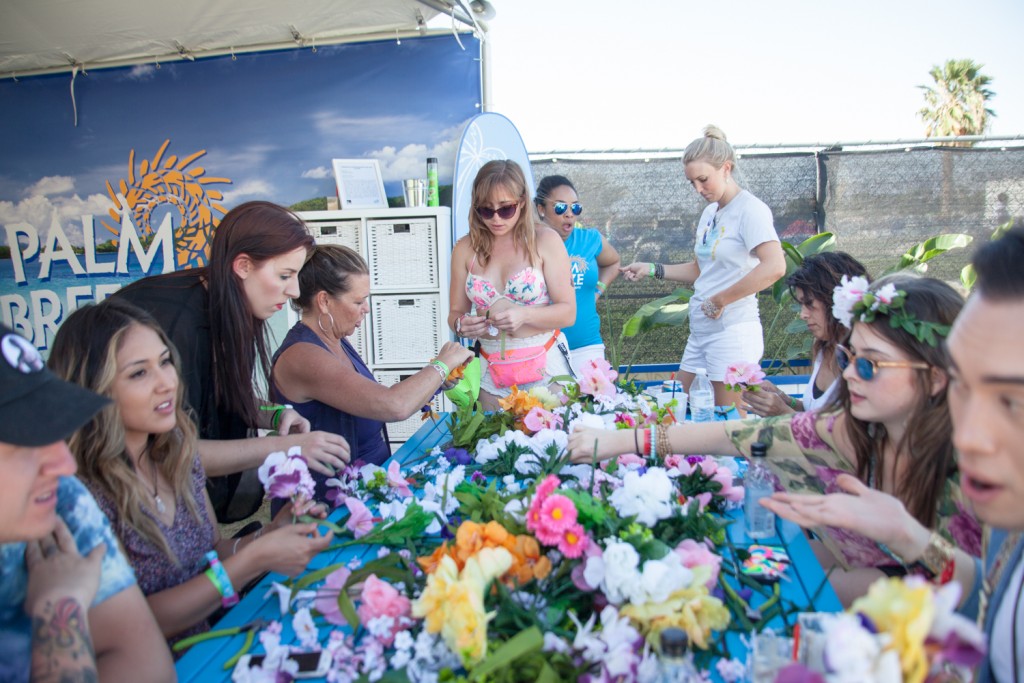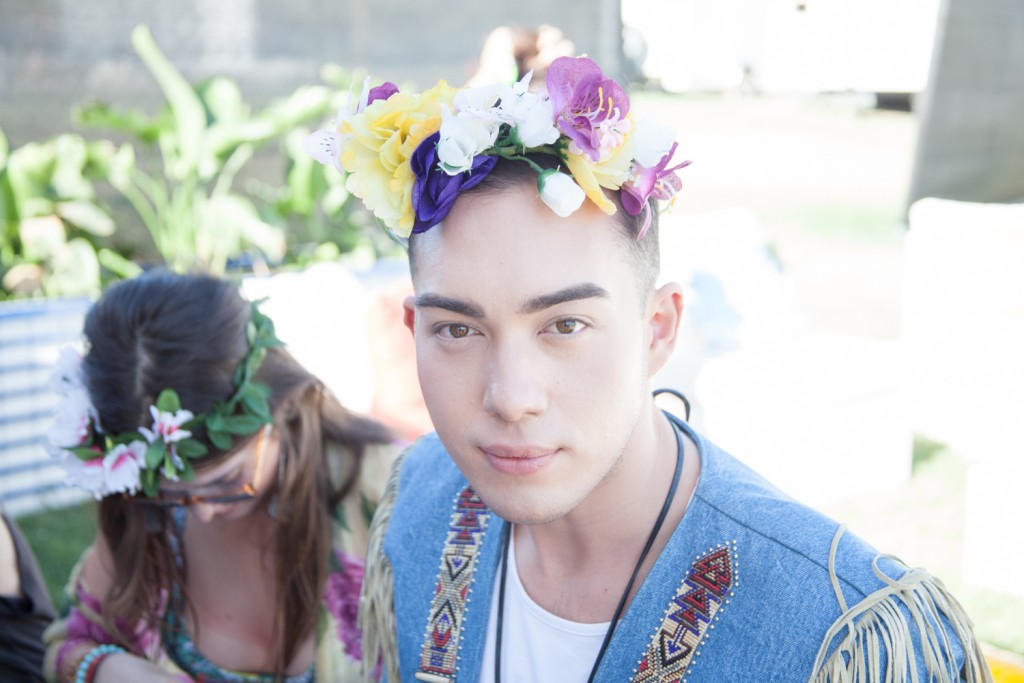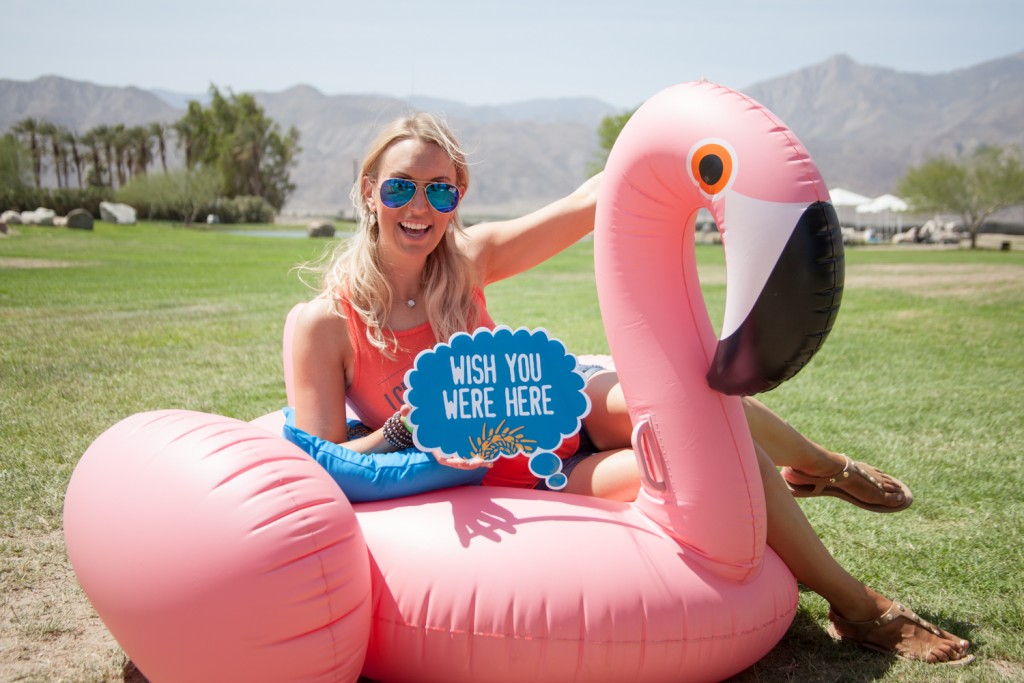 Basecamp was a great spot for us to experience the vibes and meet so many different types of people who came out for the festival.  This is part of my favorite reason to travel beyond experiencing different cultures, but just meeting new people!
The sun was brutal, but the high winds kept it cool and even cold at night after the sunset. After working a weekend with the fantastic team from Palm Breeze, we packed up our tent and luggage and took the long drive back to LAX.
Unfortunately, we hit some bad weather on the way home and ended up being stranded in Houston when our connecting flight was cancelled due to all the flooding.  Thankfully I was in good company with fellow Craft Box Girl, Chan of Sweets By Chan.  In fact, most of the amazing photos shared above are from her very savvy photographer's eye.   On a side note, she taught me how to elevate my own camera skills at her Atlanta photography workshops – which I highly recommend! 
It was great to finally get home, but I can never complain about traveling… and I'll of course be sharing it all with you throughout the rest of the year so make sure you're following along on all social media!