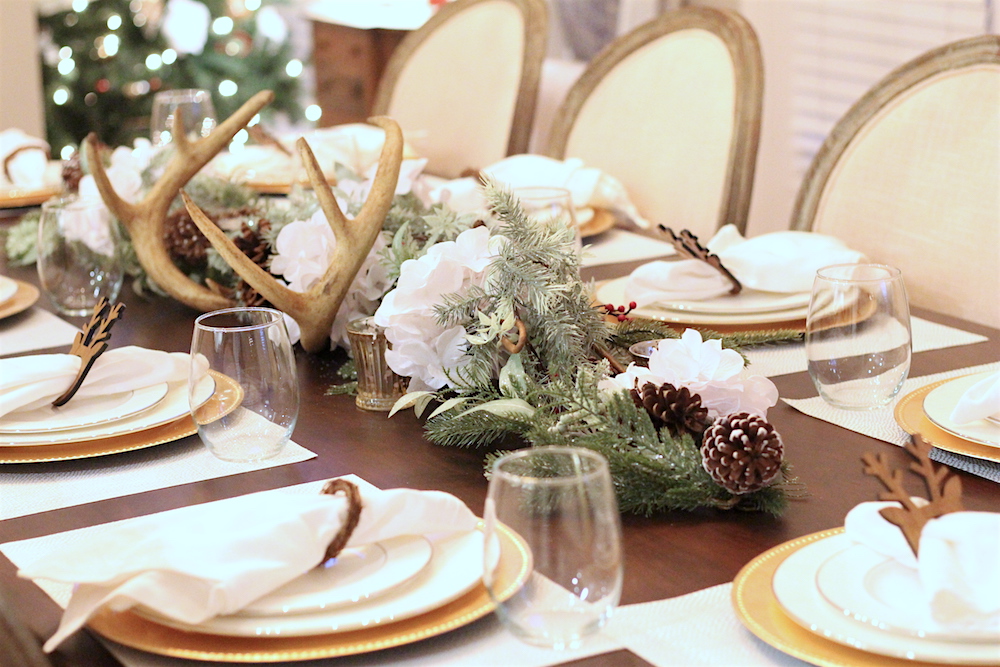 Christmas Tablescape Decor:
Merry Christmas Friends!!  In the spirit of holiday celebrations, I wanted to share my holiday tablescape decorations with you.   Although I hosted a fun Atlanta blogger holiday soiree last year, I decided to make it a little more intimate and have some of my favorite gals over to my house for a potluck white elephant party this year.
I love hosting parties in general, but it makes it so easy to have a holiday celebration at home because you have access to all your decorations!  This year, I decided to utilize my gold chargers again, but I wanted to pull in white accents like I decorated my Christmas tree with.  I grabbed an old set of deer antlers and decided to make those the focal point of my holiday tablescape.  I love how they make a statement while keeping a natural feel to the decor with the sage green garland and soft white hydrangeas surrounding.
I always feel that it's nice to have beautiful things, but what's the point if you don't use them!?!?  So I also decided to break out my wedding fine china for the Christmas party.  I actually started breaking it out on a regular basis ever since my Halloween party decor and I've really enjoyed it!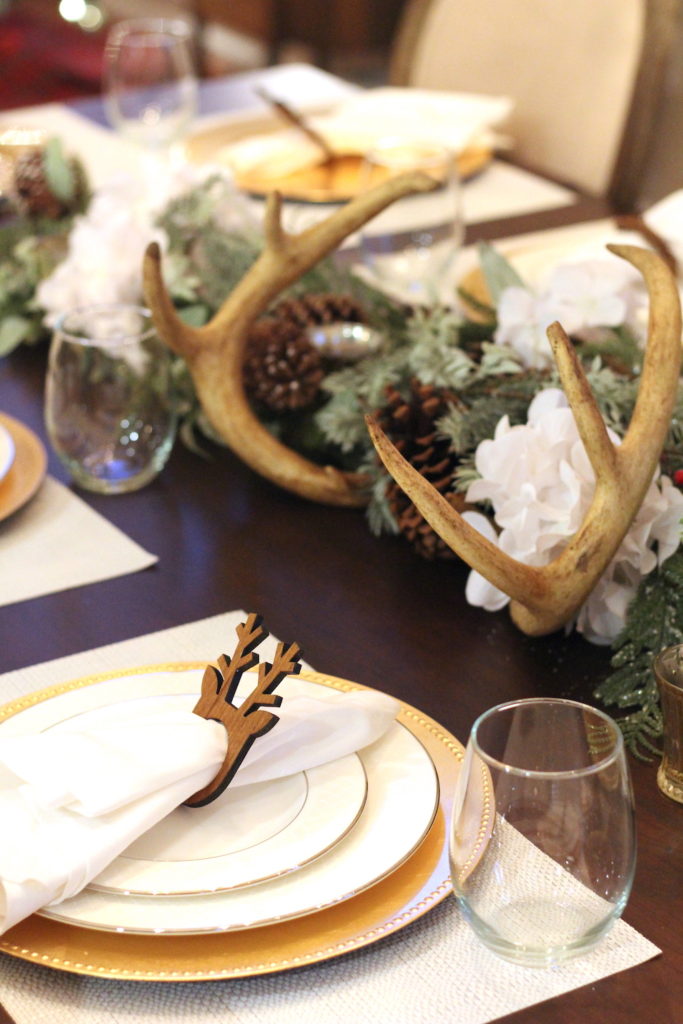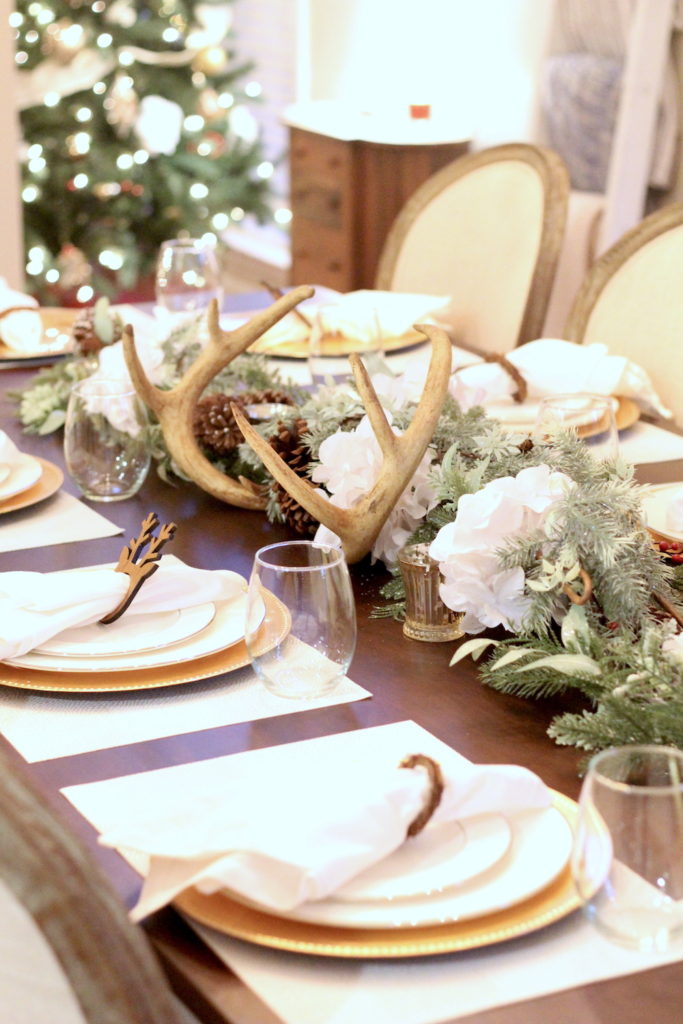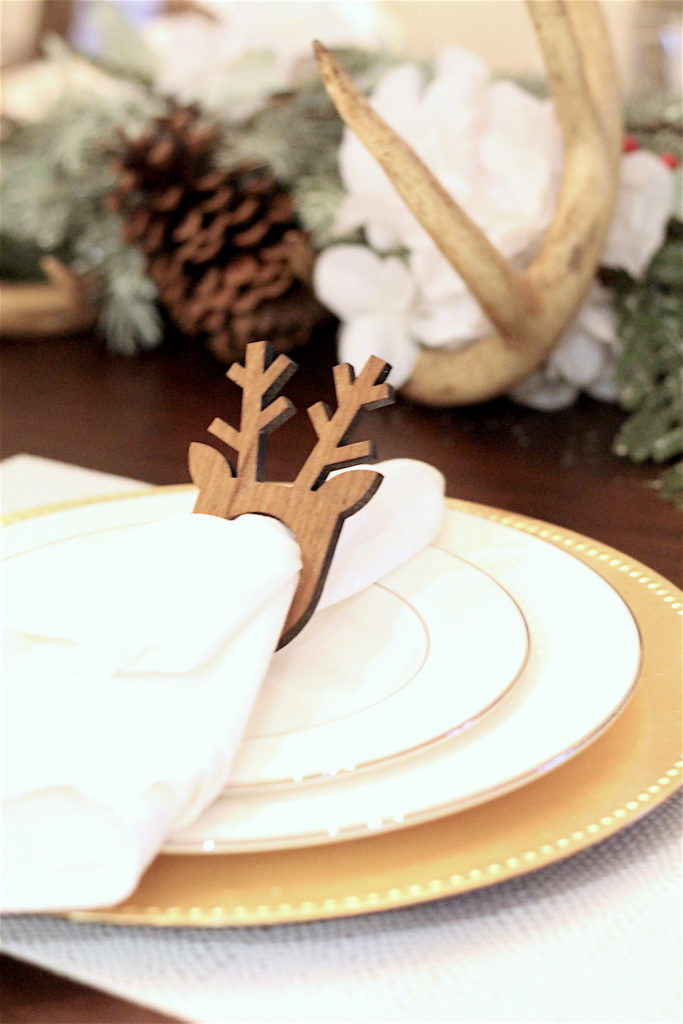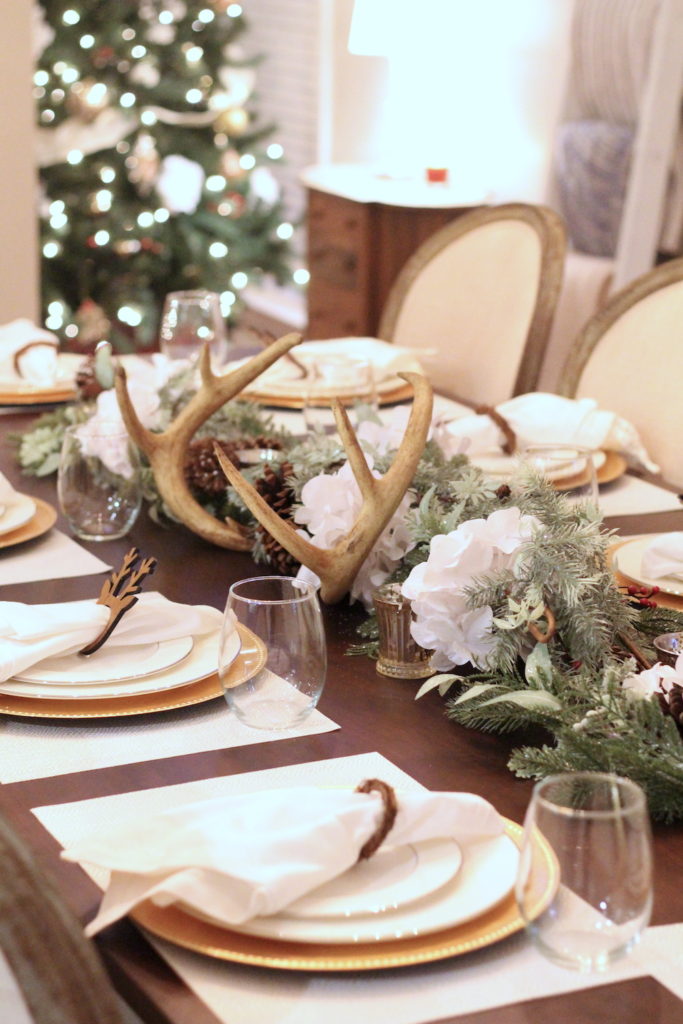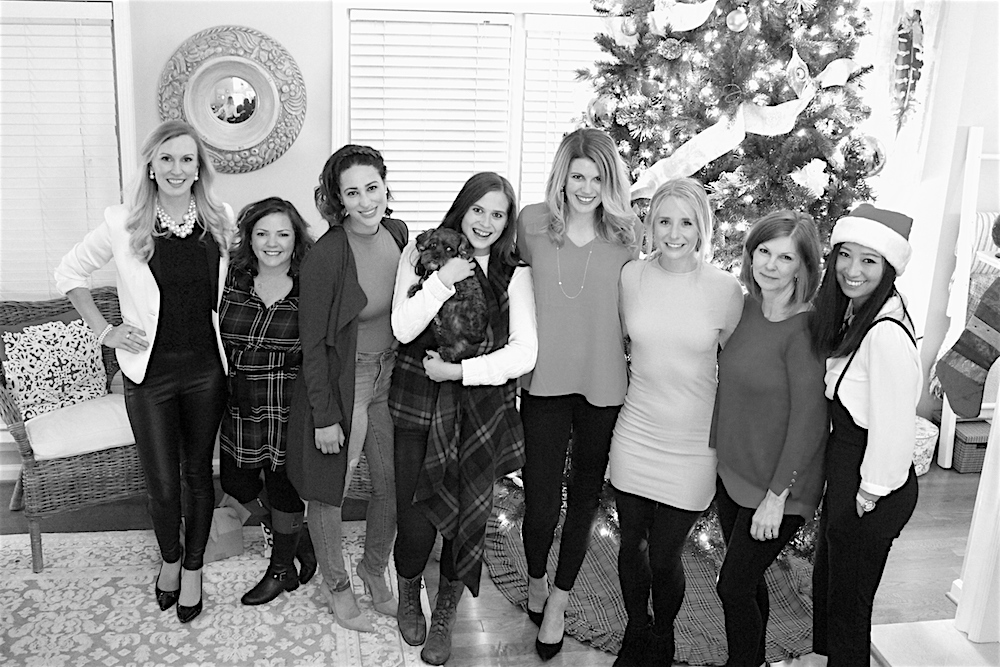 So as we wrap up 2016 and we celebrate Christmas, I hope you all have had a fabulous year and a wonderful holiday season!
Merry Christmas
& Happy Holidays!