As children enter adulthood, it seems like there are so many unique new experiences they can share with their parents.  The older I've become, the closer my mom and I have continued to grow.  As much as I love my brothers and sister, it's extra special to steal a weekend away for just me and mom.  Last year, we took a mother-daughter trip to the Southern coast and spent some time riding bikes through Savannah and Beaufort as we explored the low country.  With the amount of fun and bonding from our trip last year, I knew we must plan another mother-daughter weekend this year for the two of us.
With Mother's Day only a couple days away, I wanted to share the fun mother-daughter weekend we recently enjoyed in Winston-Salem, North Carolina for a bit of inspiration as you plan to celebrate your Mom this year.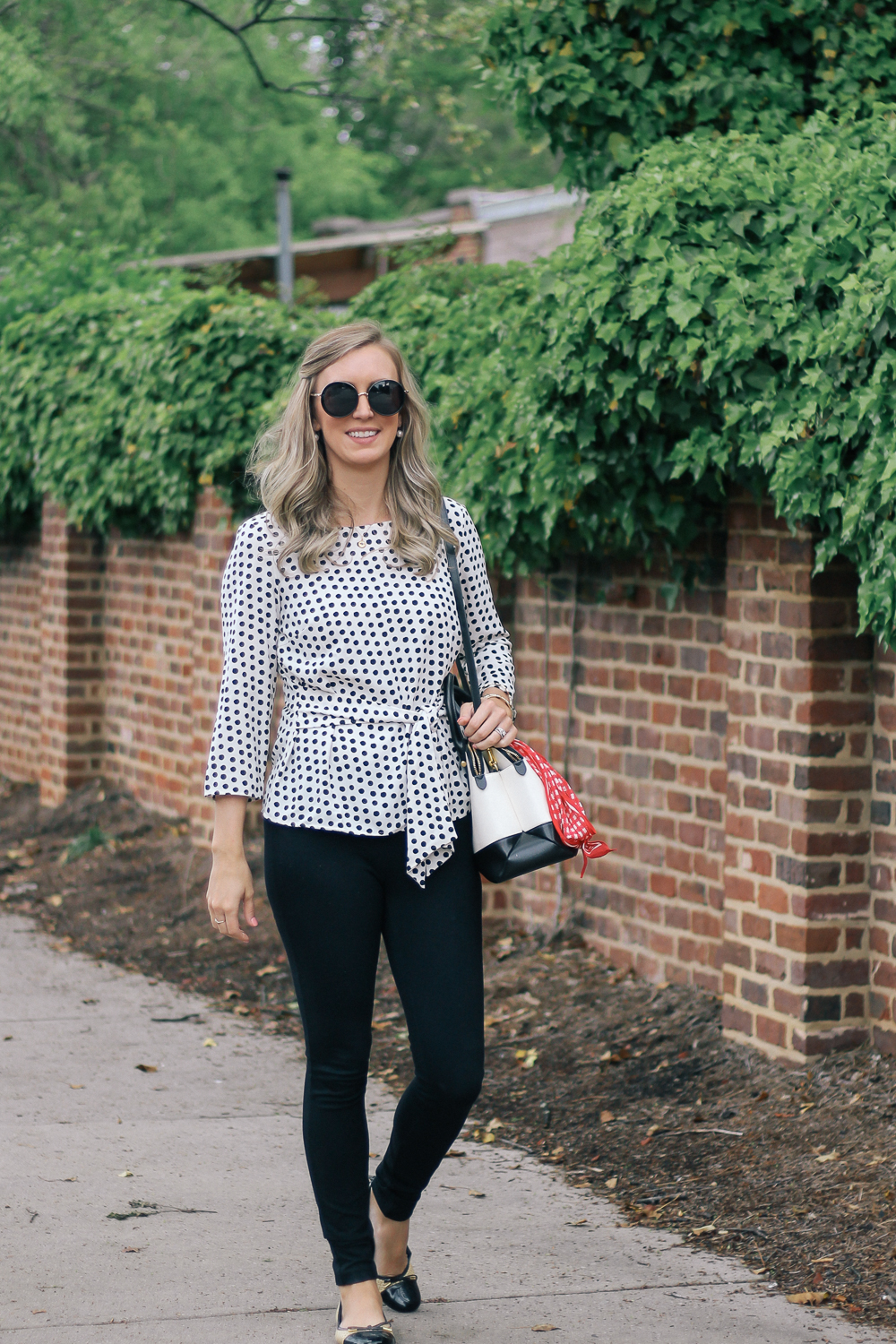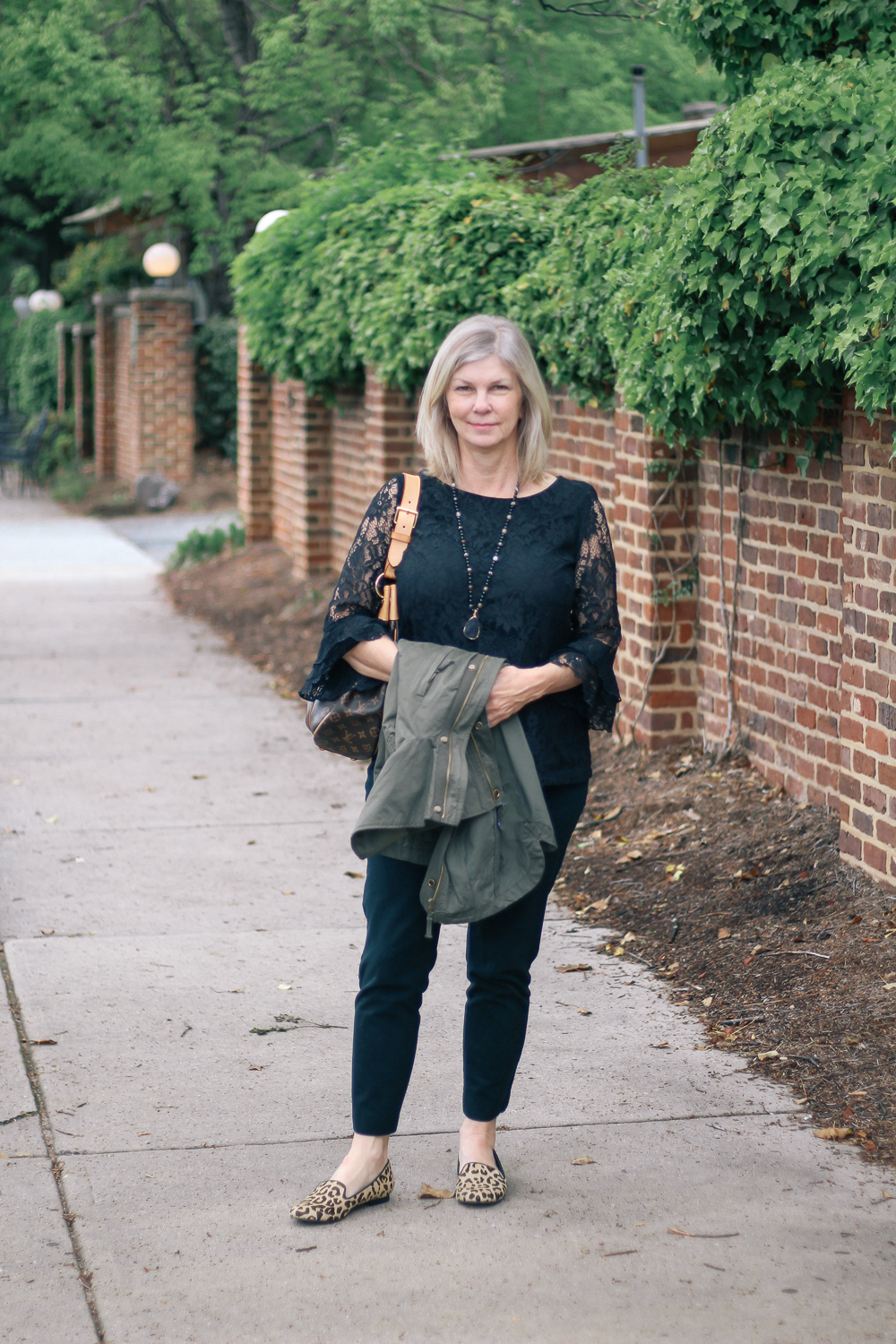 Winston-Salem Weekend Itinerary:
DAY 1
---
Lunch at Mozelle's
I took Friday afternoon off from work and arrived in Winston-Salem to enjoy a late lunch and kick off a full list of weekend activities with mom.  We arrived at the most darling little lunch spot on the corner of Brooks Avenue and West 4th Street.  Mozelle's Fresh Southern Bistro was a delicious blend of Southern comfort food with a delightful fresh flair. It definitely lived up to all the rave reviews we had read about online and you can check out more details in my complete review here.
Honey Tasting at Colony Urban Farm
With our bellies full and our hearts excited for the weekend adventures, we stopped by Colony Urban Farm before making our way to the hotel.  Colony Urban Farm Store is a family-owned business and Winston-Salem's first urban farming emporium.  Complete with all the supplies someone might need to create their very own farm-to-table experience with supplies for backyard chicken keeping, beekeeping, gardening and much more, I was impressed with the organic fresh offerings from local farmers as well.  After perusing the store, we decided to partake in a honey tasting straight from the honey bar!  Following true to Colony's "Know It or Grow It," principals, the founder of Colony also owns Fool's Gold Honey Company which is served on tap for anyone to taste and purchase.
The overall idea that a person should either know exactly where their food comes from (hopefully local!) or grow it themselves, drives Colony to provide not only the supplies to incorporate urban agriculture into a busy, modern lifestyle, but also the education on how to do it through knowledgeable staff and in-store workshops. With a profound admiration for Colony's education and empowerment of the local food movement, I left the market wondering how I might weave urban agriculture into my own life at home.
Checking-in at Graylyn Estate:
We had a break in our schedule with just enough time to check-in to our room at the Graylyn Estate and freshen up before our evening art class and dinner.  Both my mom and I instantly fell in love with the charm and warmth that Graylyn exudes.  We loved the soft pastels and delicate floral patterns that filled our beautiful room.  After a quick tour around the interior of the main house, we headed back to downtown Winston-Salem to attend a printmaking workshop at Sawtooth School for Visual Arts.
Arts & Culture:
My mom and I are no stranger to getting our hands a little dirty.  As I grew up, it was common to find either of us covered in paint from redesigning a bedroom or just painting on canvas.  My mom was always great at using her imagination to create something unique and I will directly attribute my interest in painting, photography, and all manners of creative expression to my mom.  We were excited to try our hand at something new as we attended our first Printmaking class at Sawtooth School for Visual Arts.  The classes at Sawtooth are BYOB so we took full advantage as sipped on a bit of wine and worked on our prints.  The school was hosting a fundraiser the night of our class which showcased the variety of classes you can enroll in at Sawtooth.  Everything from woodworking and calligraphy to screen printing and more, Sawtooth seemed to have a little something for anyone's creative interest.  I was so intrigued by the setup of the school and wish that I lived closer to the Winston-Salem so I could partake in some of their ongoing classes!   
Dinner at Graylyn:
To wrap the night, my mom and I headed back to Graylyn for a private dinner in the quaint and decorative former women's sitting room on the property.  The room was decorated in traditional style and made me think it would be the perfect room for a romantic dinner, an intimate small group birthday, or even a private family dinner… say with your mom? 😉
As we dined on our delicious meal, my mom and I caught up and shared stories.  We reflected on the day's adventures and made plans to tackle our packed schedule for the rest of the weekend looking forward to exploring, even more, what Winston-Salem had to offer for our mother-daughter getaway.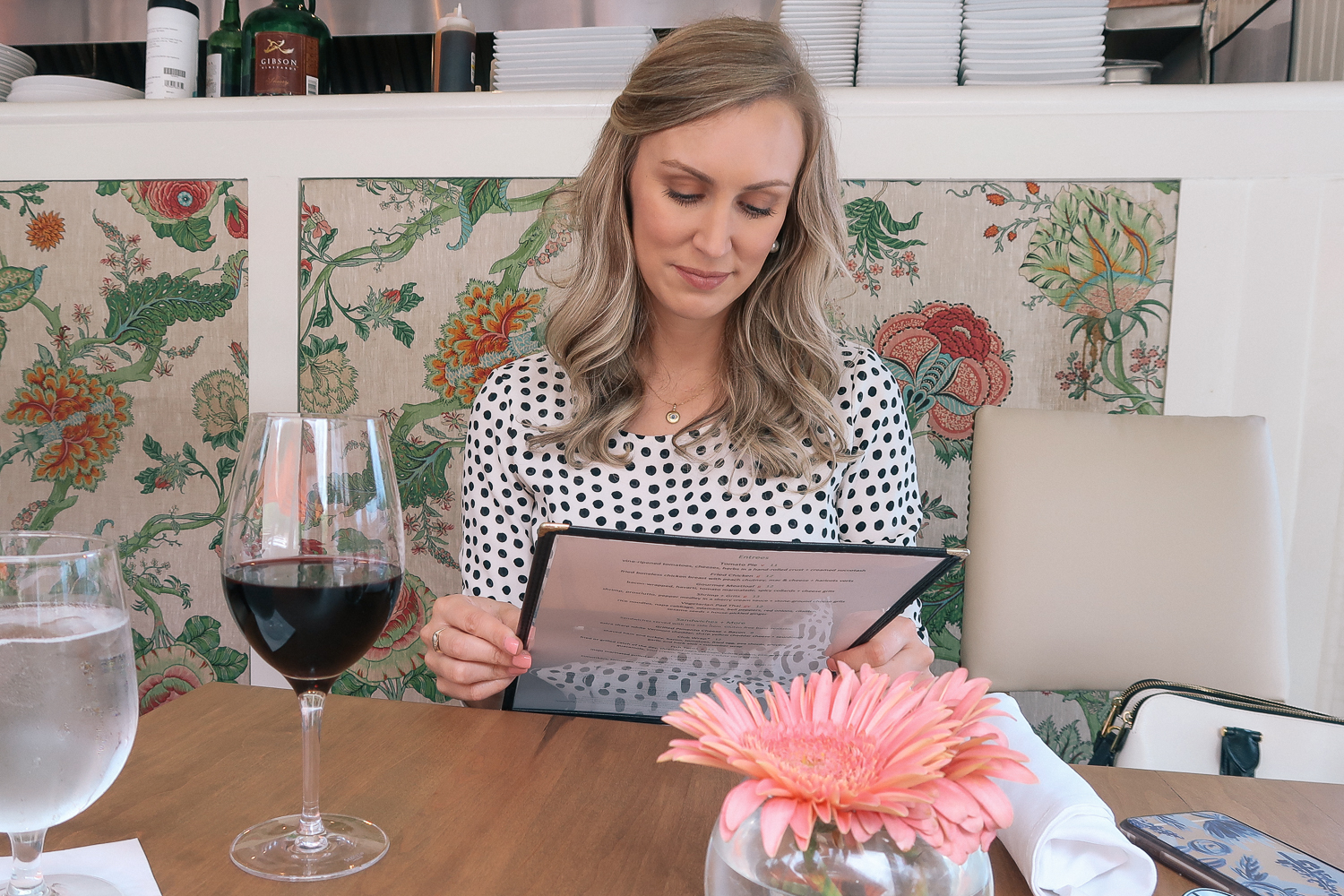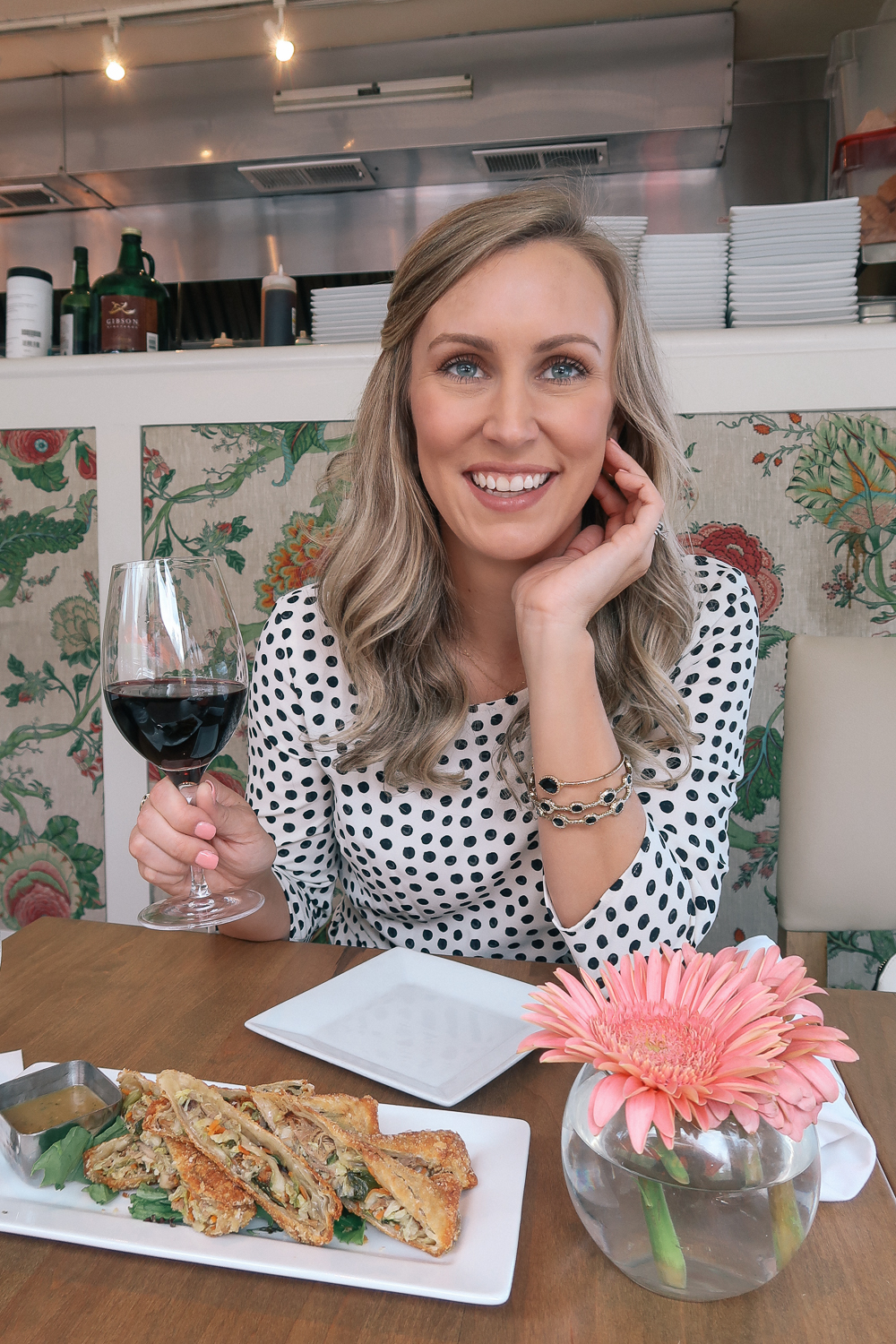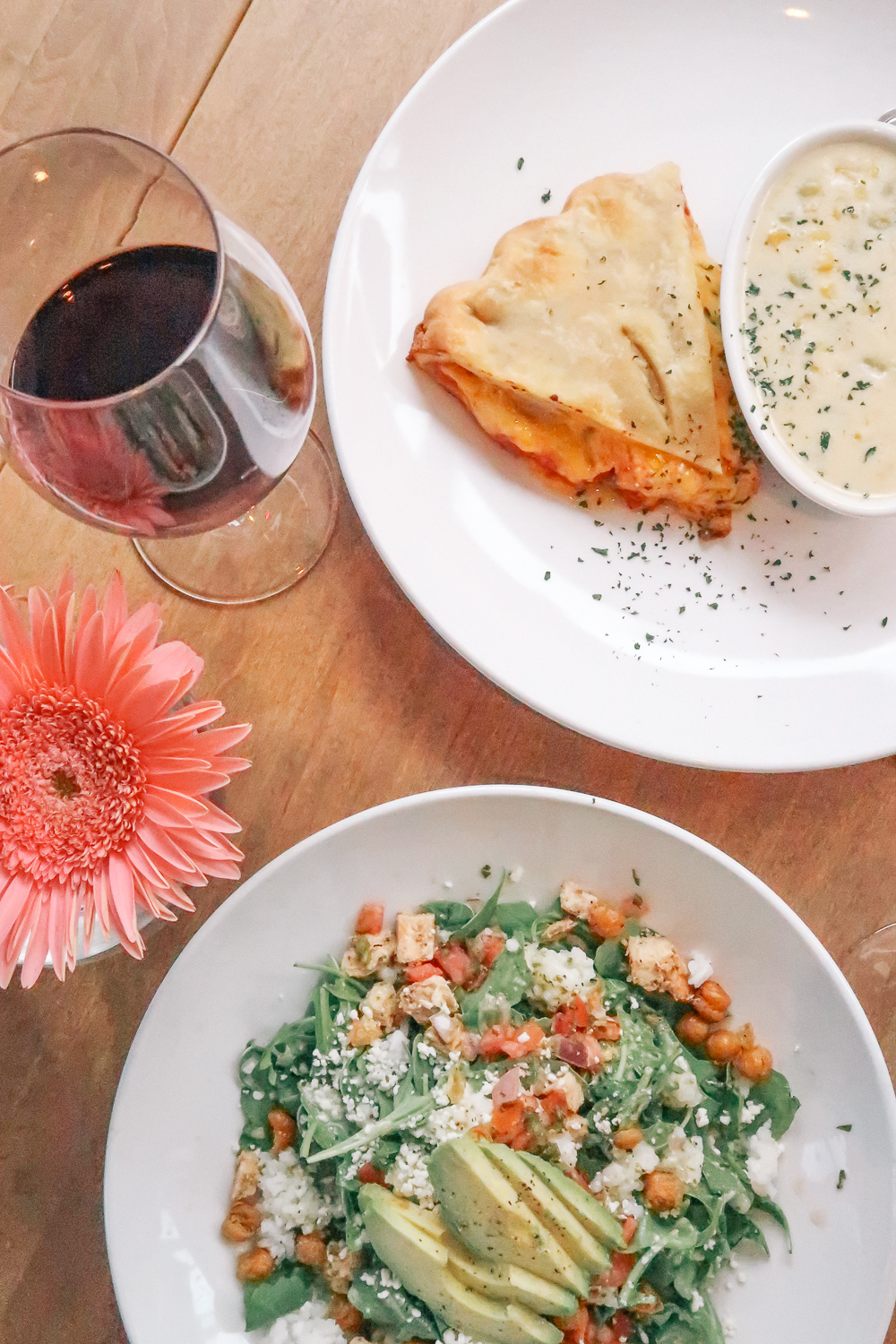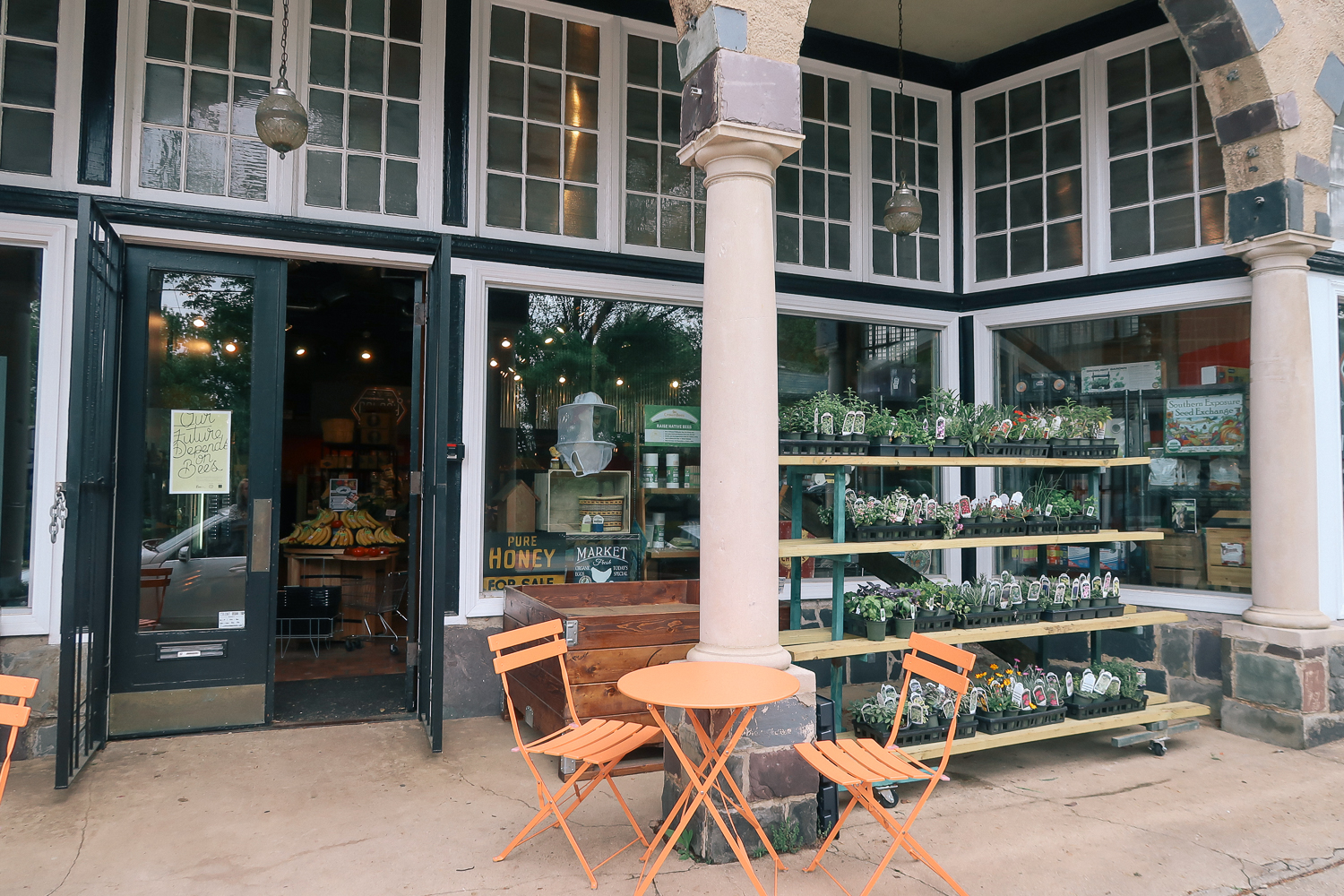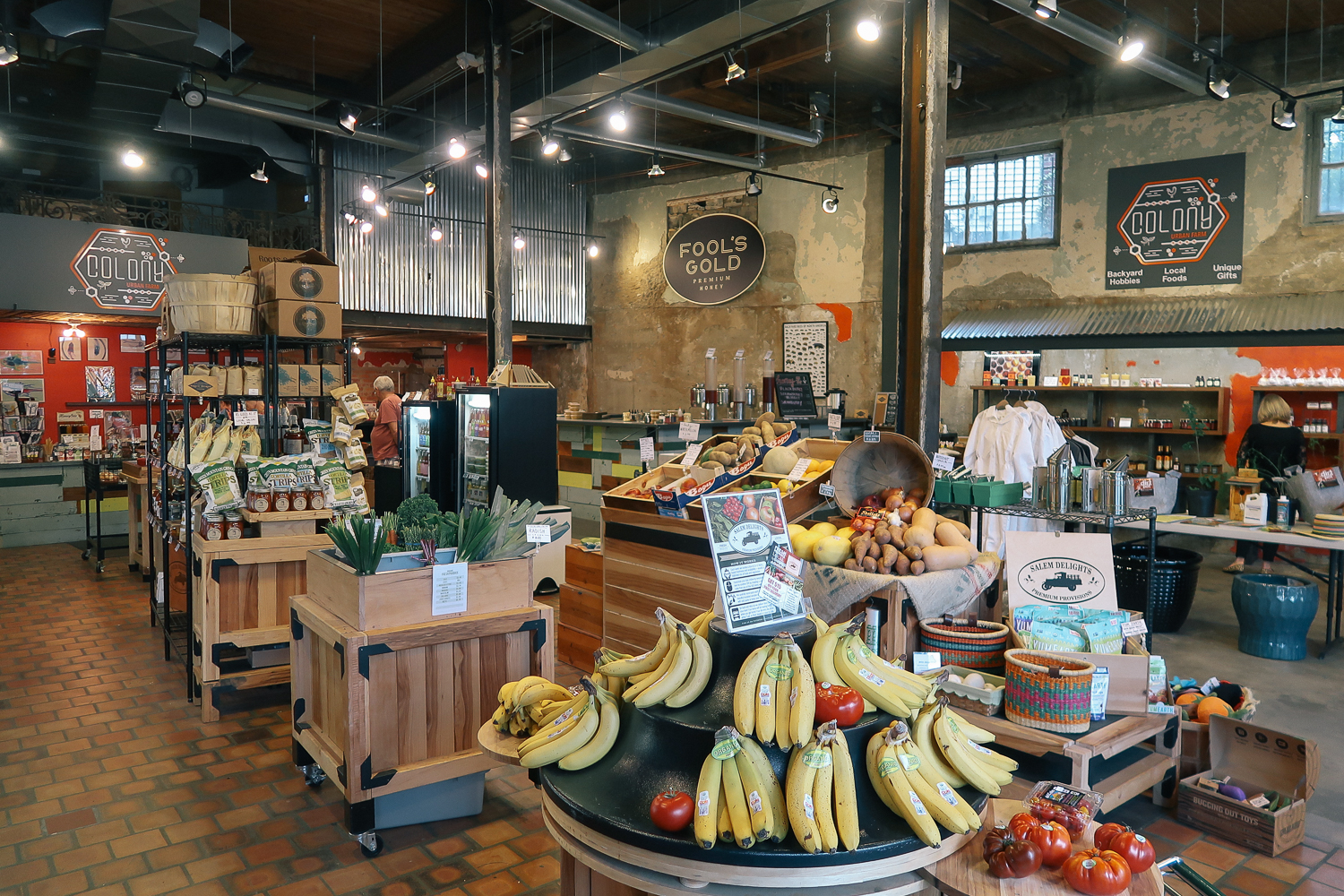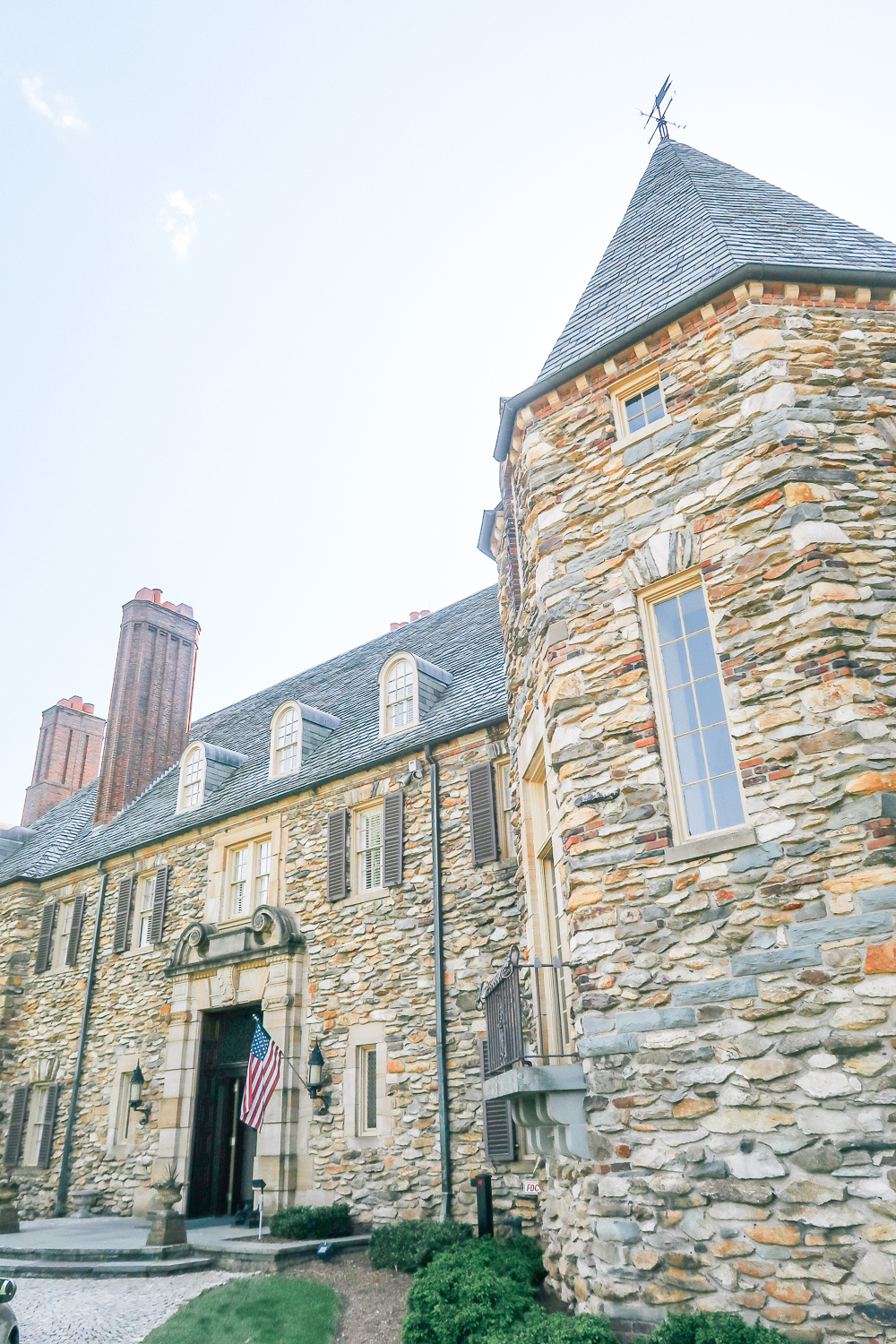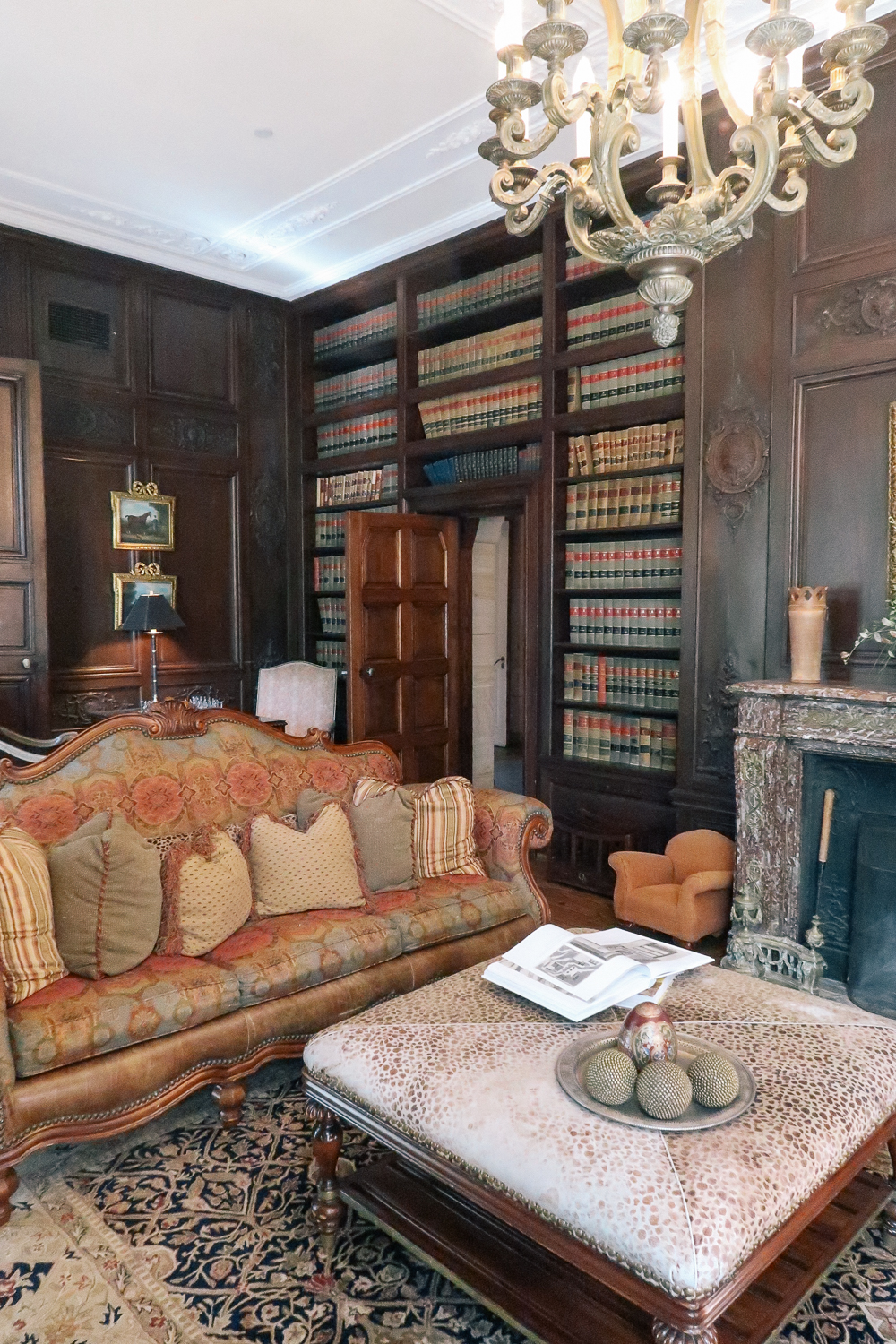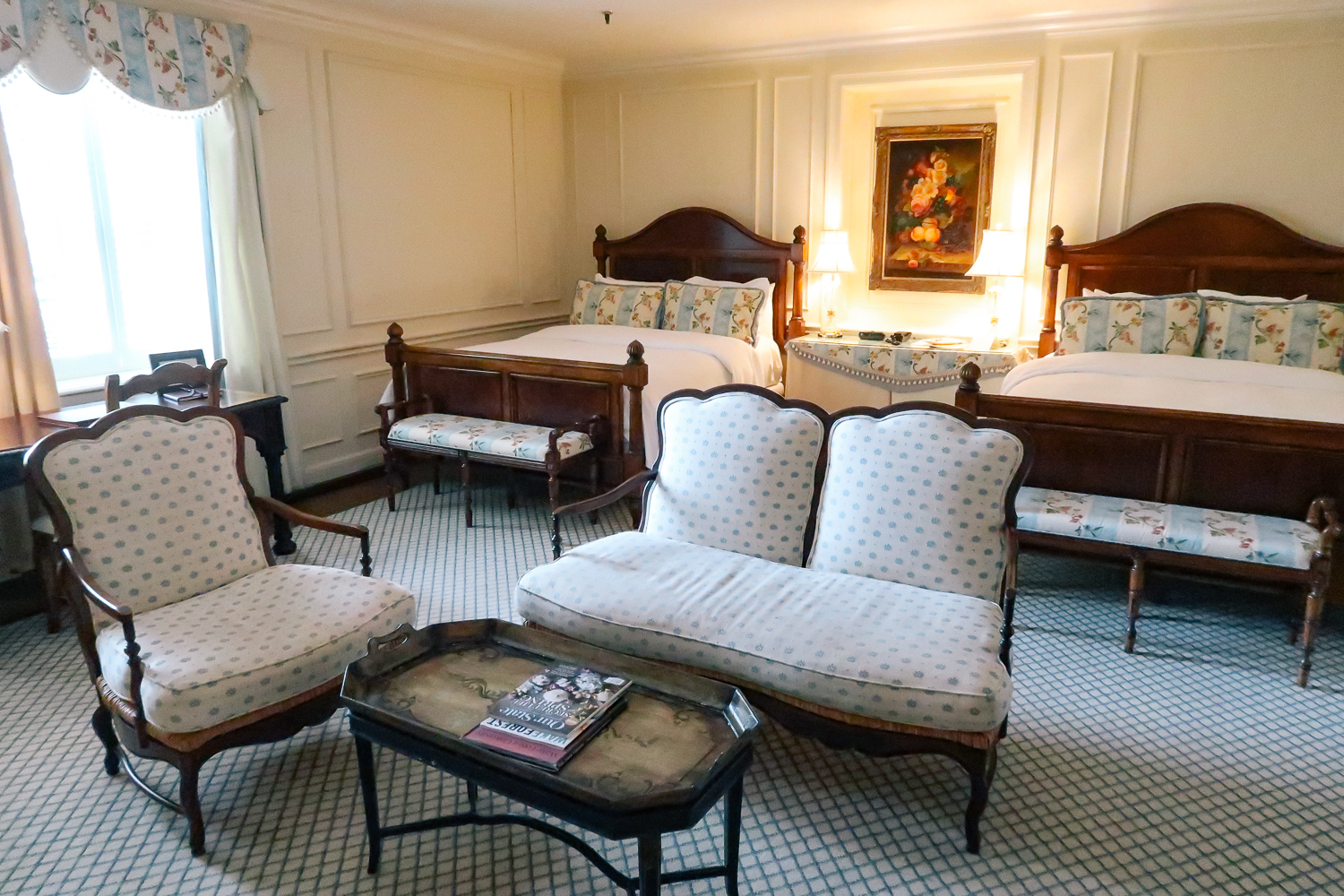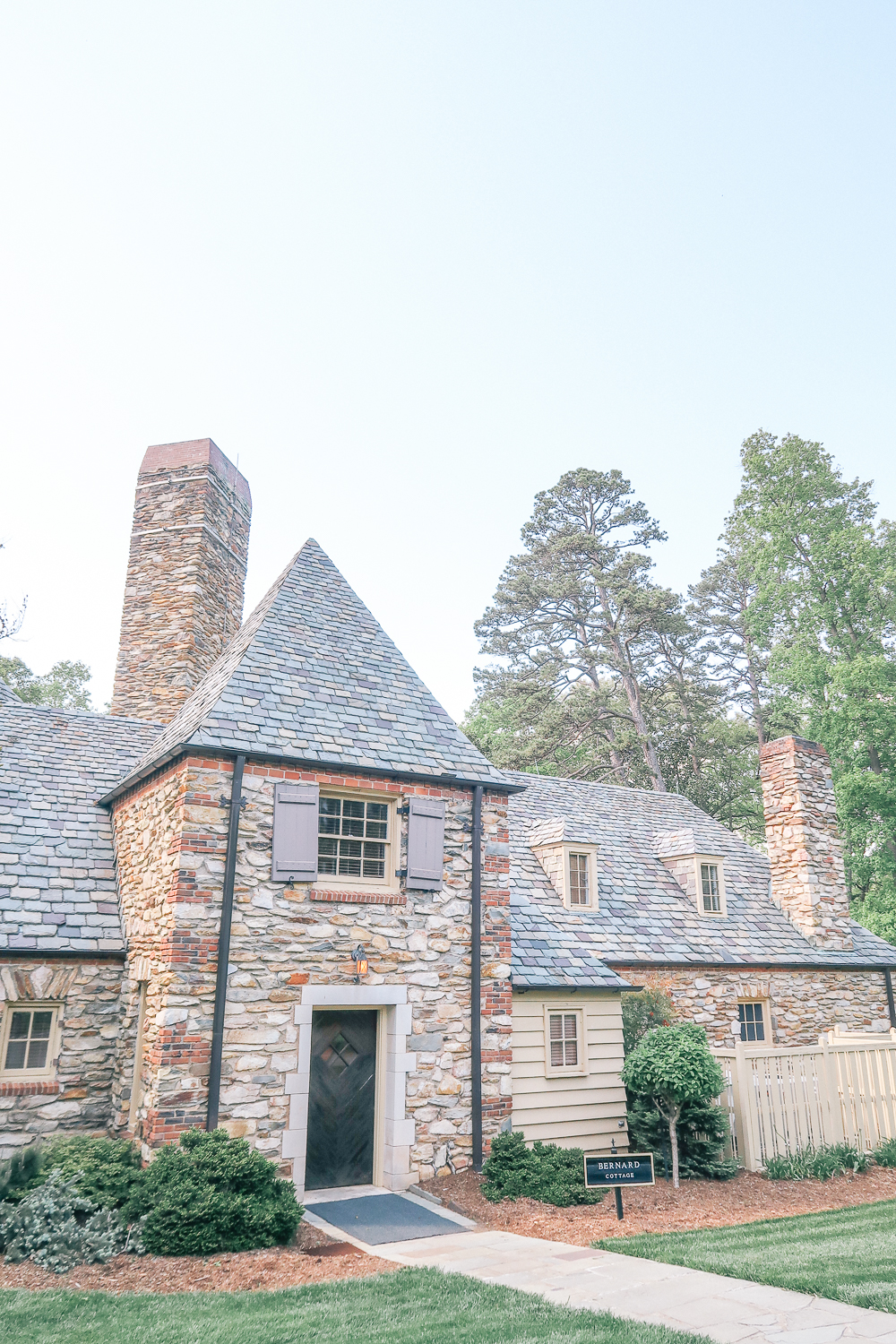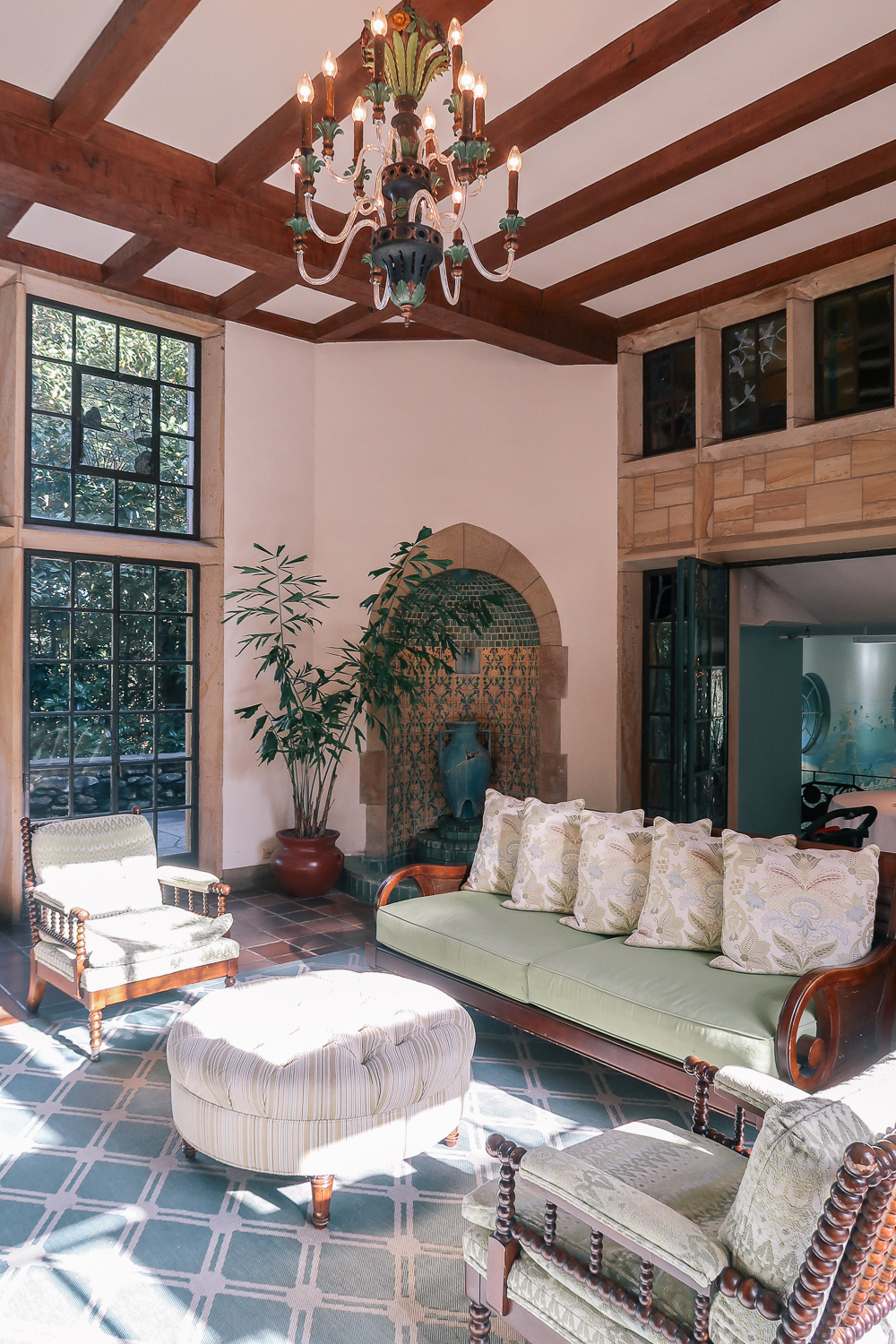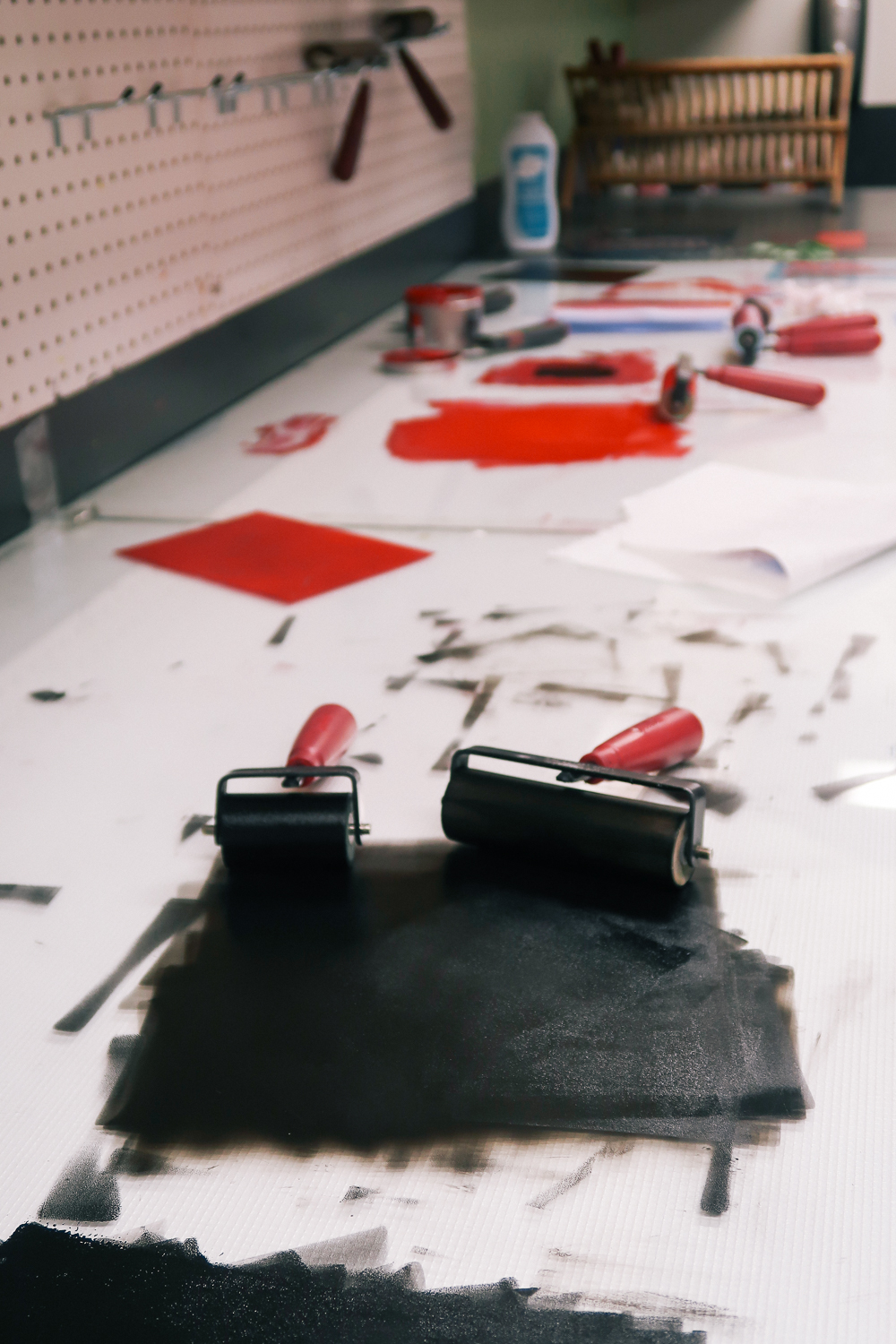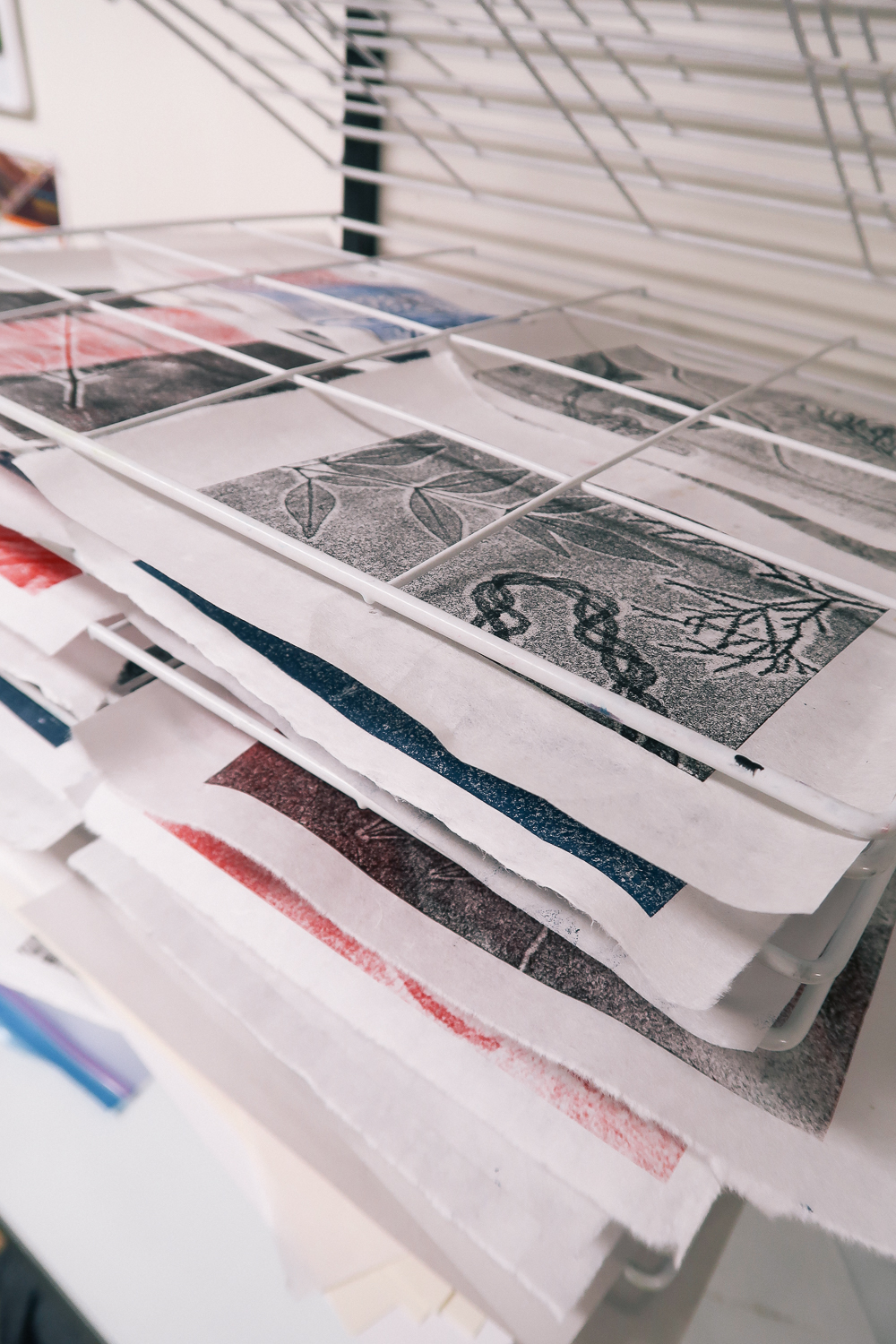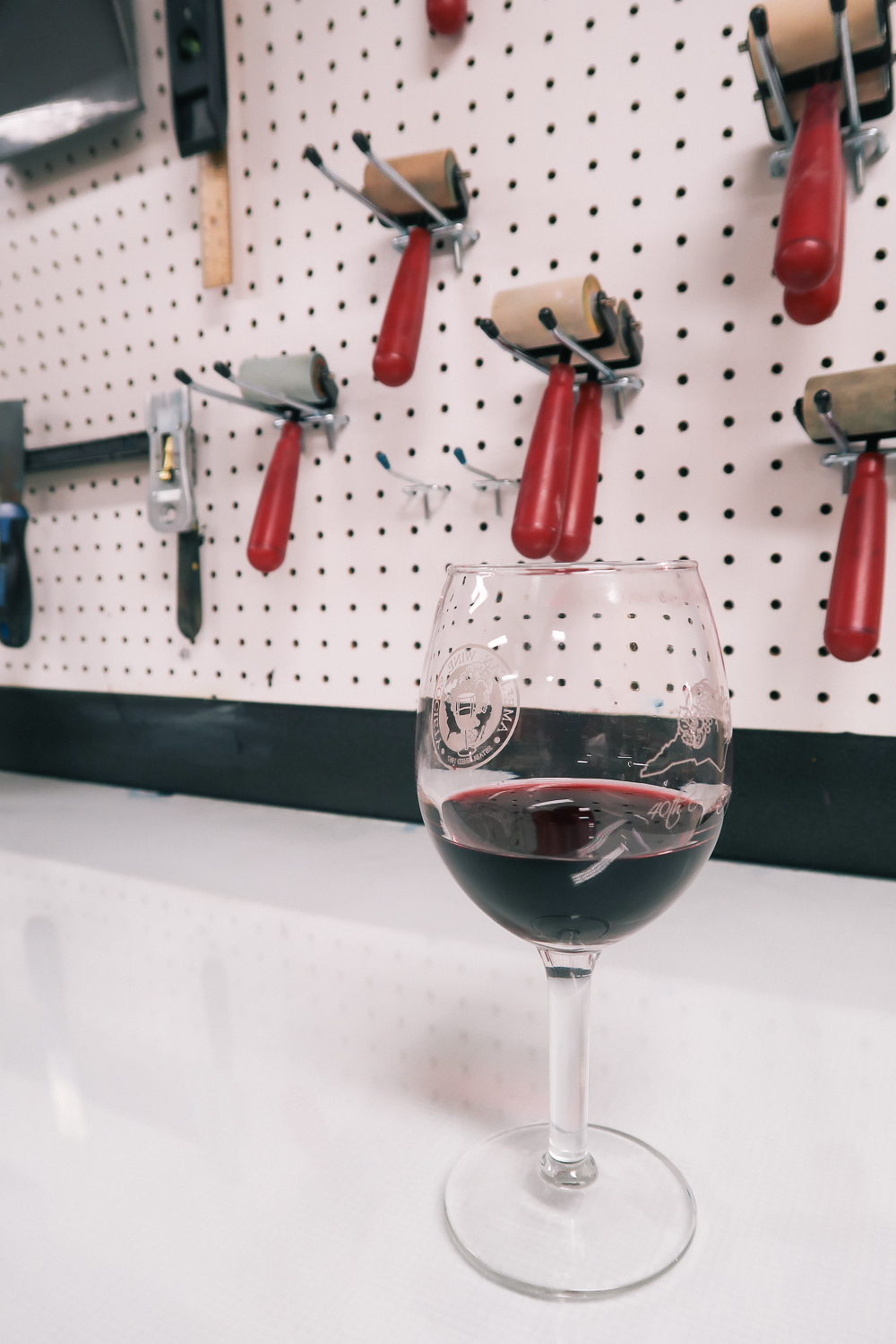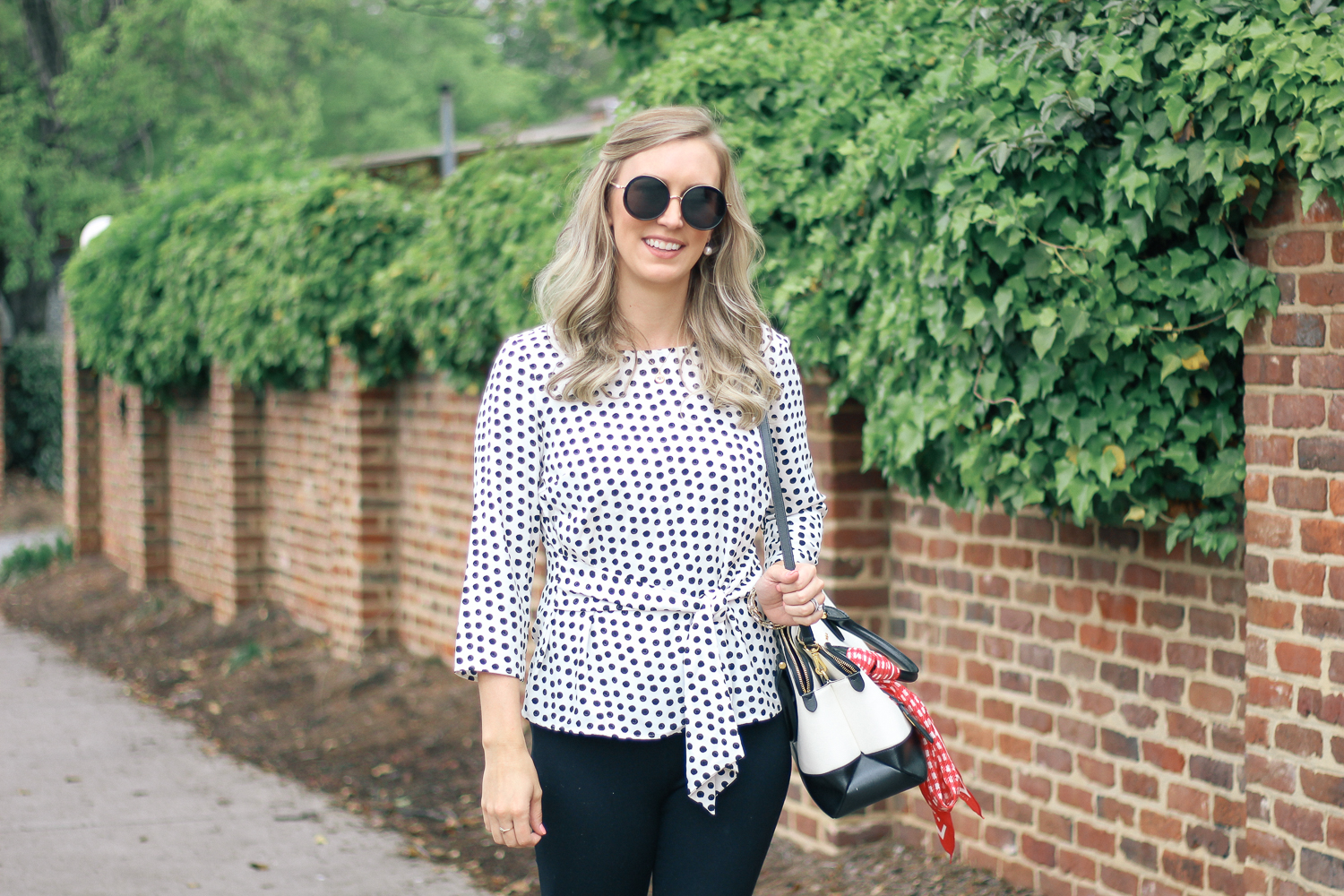 Our first day in Winston-Salem was such a blast.  Regardless of whatever I do with my mom we always have a great time but I knew the rest of the weekend would be incredible based on the full list of activities on our schedule.  I'll be adding day 2 and 3 to the blog in the coming week, so make sure you stay tuned for additional recaps and tips from our incredible mother-daughter weekend in Winston-Salem coming your way!

A huge thank you to The Winston-Salem Convention & Visitors Bureau for working with me to create such an incredible weekend.  While this weekend was sponsored, all thoughts and opinions are completely my own.