My mom and I had a full weekend of fun planned in Winston-Salem, North Carolina for another great mother-daughter weekend getaway.  After arriving for lunch and checking in to our hotel we spent the first day soaking in the charm of Winston-Salem by checking out local shops, attending a printmaking class and enjoying a private dinner back at our hotel, the Graylyn Estate.  You can check out part 1 of our weekend here and part 3 here.

Winston-Salem Weekend Itinerary:
DAY 2
---
Breakfast at Graylyn Estate
We started our second day of adventure by enjoying a hearty meal from the Graylyn's delicious breakfast buffet.  The custom order omelet bar was particularly a favorite which perfectly accompanied our beautiful morning view from the sunroom.  Luckily for us, it was a short drive across the street to reach our first destination of the day.
Reynolda House Estate Tour
Reynolda House was designed as a 64-room bungalow in the Colonial Revival style in 1917 as the home of Katharine Smith and Richard Joshua Reynolds, founder of the R.J. Reynolds Tobacco Company.  Upon arriving, we instantly fell in love with the beautiful green and white exterior of Reynolda House.  Detailed designs by the famous architect Charleston Barton Keen, paired with Katharine's determination and drive resulted in a huge self-sustaining model farm with 1,067-acres at it's largest.  Katharine's vision for the estate meant creations including formal and informal gardens, a lake, a pool, a school, and other facilities for healthy recreation.
Because my mom and I love historic architecture, it was impressive to see how well the original interiors survived to offer us a glimpse into upper-middle-class living during the early-20th century.  Reynolda House is now on the National Register of Historic Places and its historic beauty is a stunning well-preserved example of the American Country House movement.  Reynolda House was transformed into a non-profit dedicated to the arts and education in 1965 which made it possible for history buffs like my mom and me to tour and treasure the estate during our trip.  In fact, 2017 marked the estate's centennial anniversary which kicked off a variety of special events, exhibitions, and more.  As part of the Reynolda House anniversary celebration, a new mobile tour for visitors will be available starting this summer.  It wasn't ready for use just yet, but the Reynolda House Museum has plenty of back-story and history on the estate in addition to a beautiful art collection.
Reynolda Gardens & Village
Before leaving the estate, we headed over to Reynolda Gardens and Village for a quick tour of the other area.  Reynolda Village has 27 shops and restaurants full of options for the community to enjoy. When we arrived late morning, the sidewalks were bustling full of patrons shopping the boutiques, walking into fitness classes and heading to the surrounding fields to set up lunchtime picnics.  We headed over to the gardens to stroll around the perfectly landscaped greenery and explore the Lord & Burnham Greenhouse packed full of interesting plants like orchids, succulents, ferns and other primitive species.  In addition to the Village and Gardens, another area to visit on the estate is Five Row, which was the community where African American families who worked on Reynolda Estate lived.  It was named Five Row because it was made up of 10 houses (two rows of five).  Unfortunately, we were running late and had to wrap our trip to Reynolda in time to make it to lunch on time.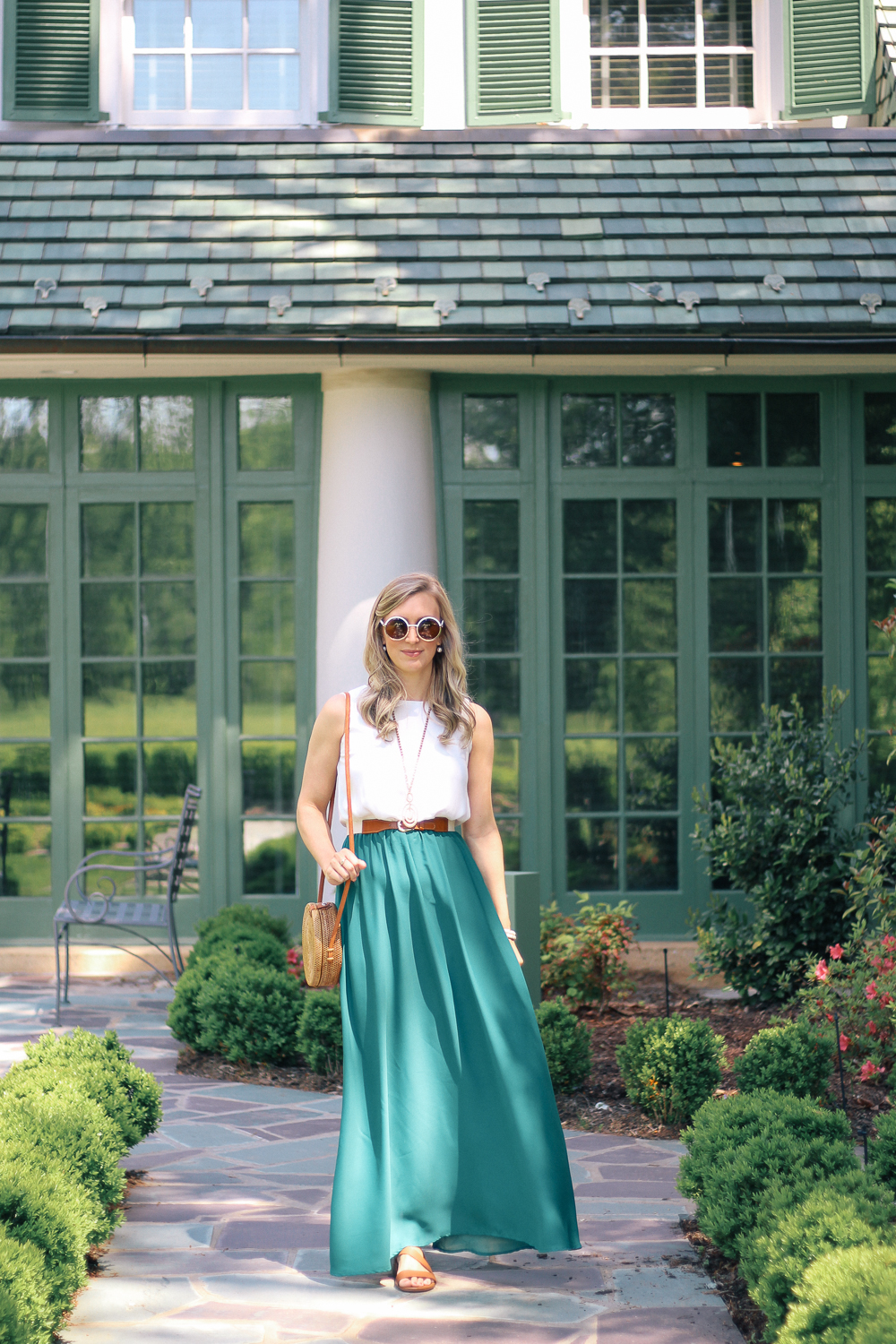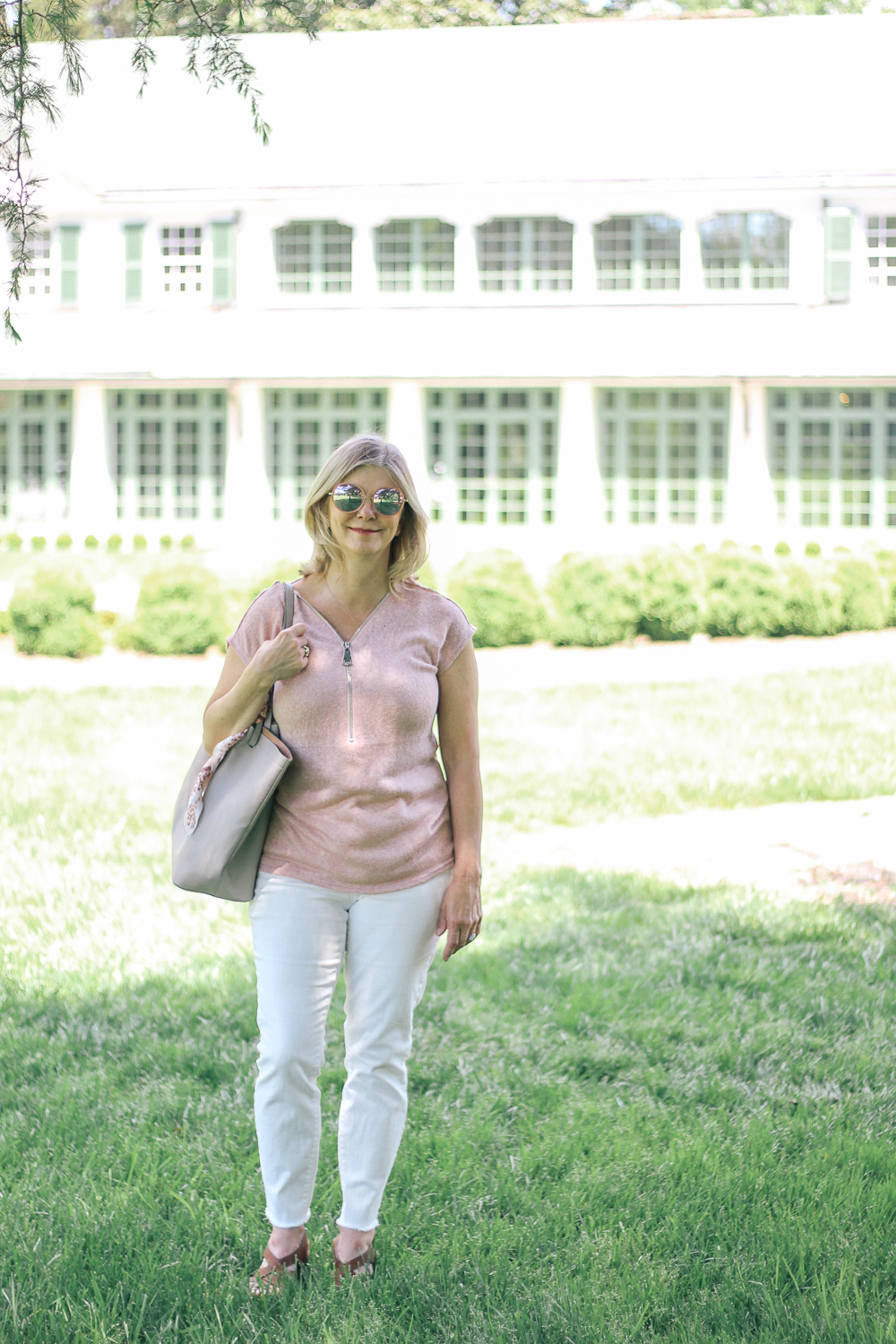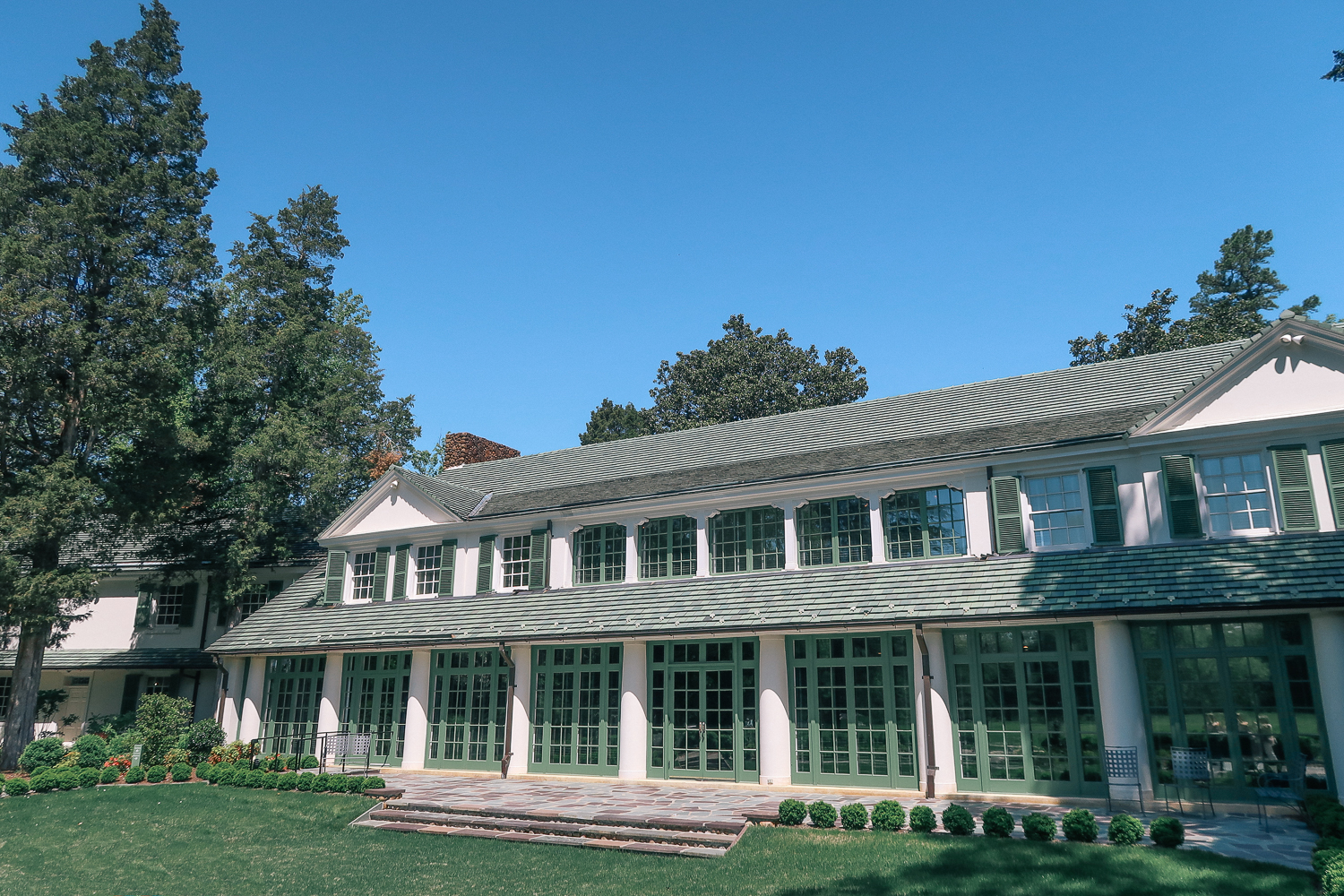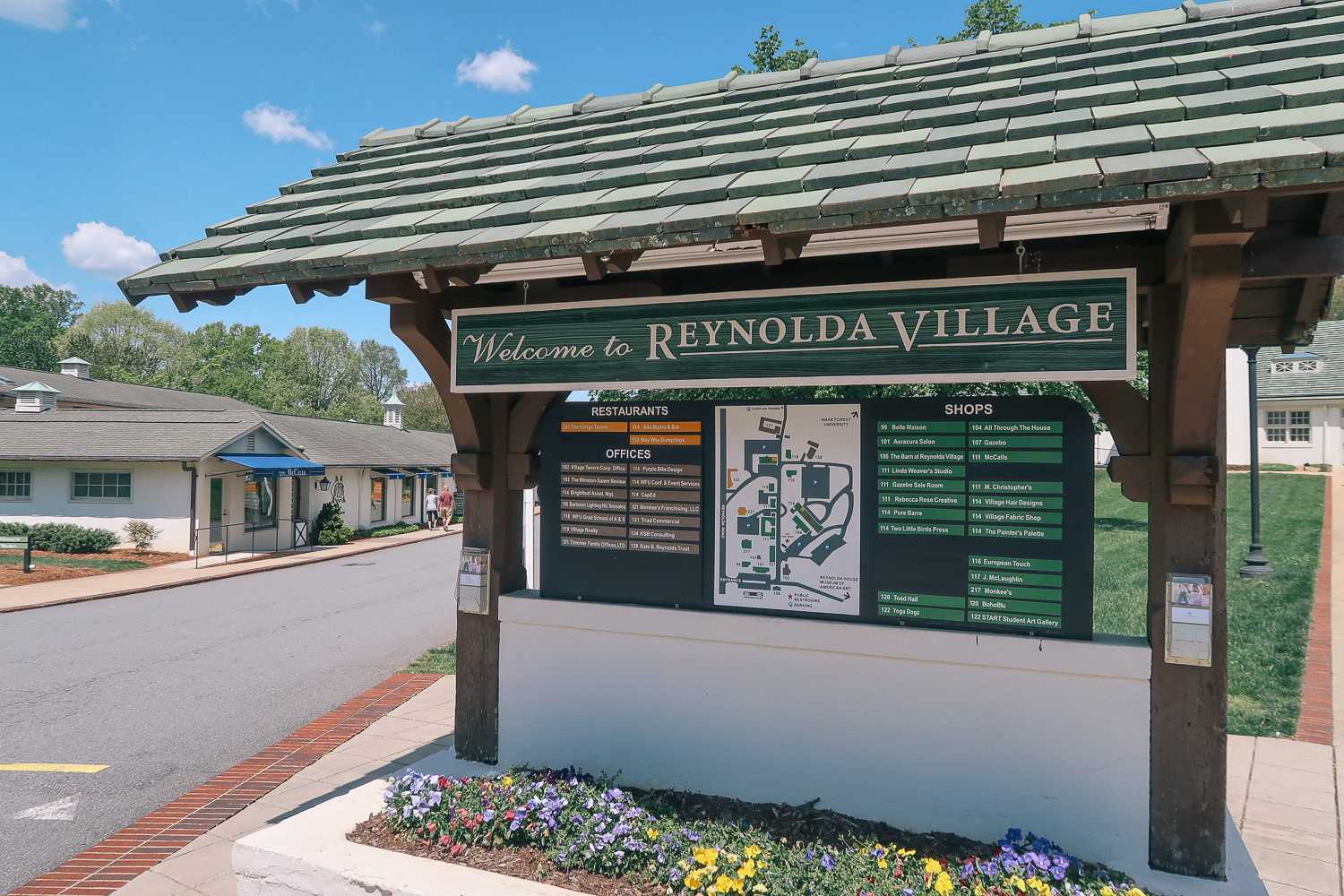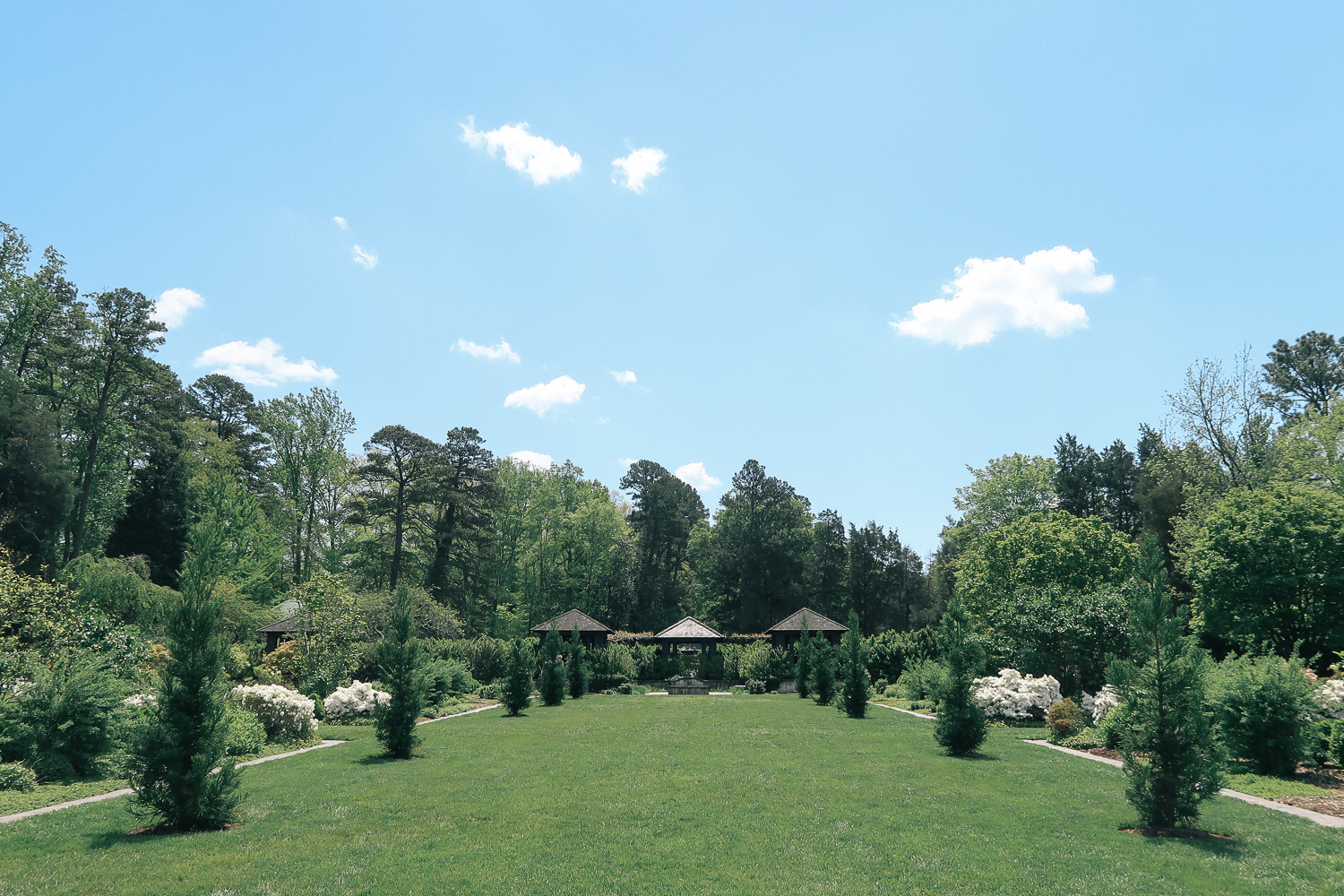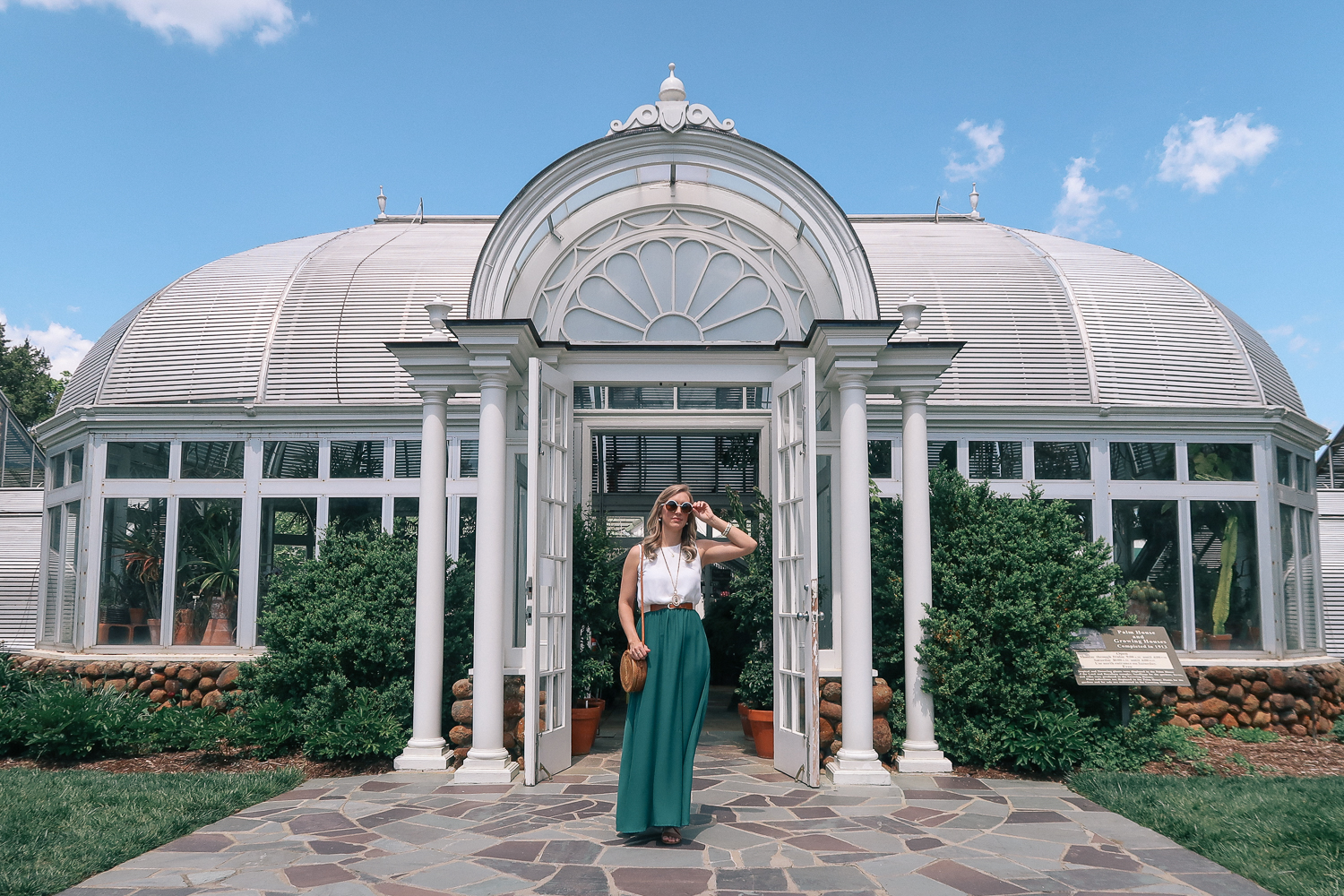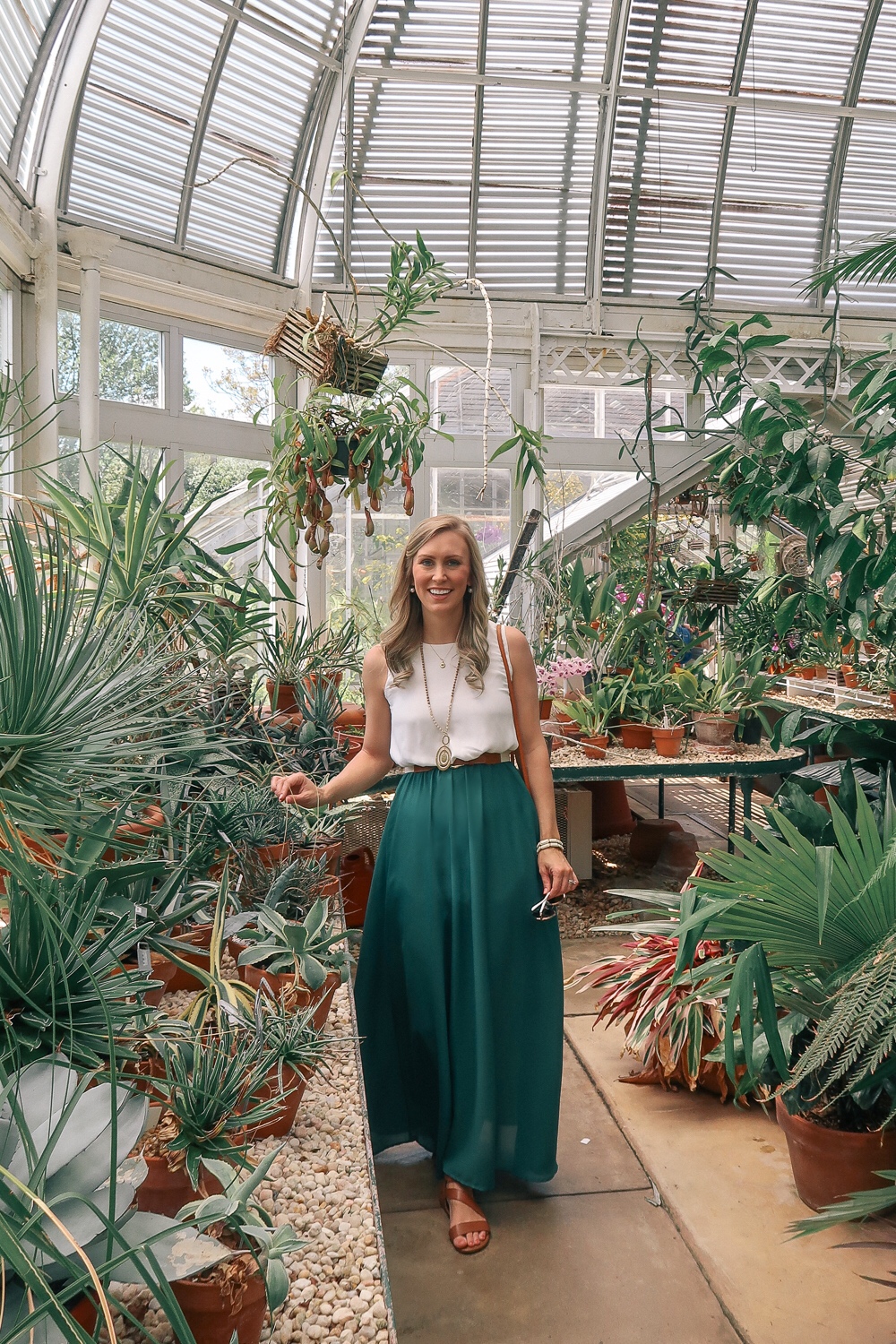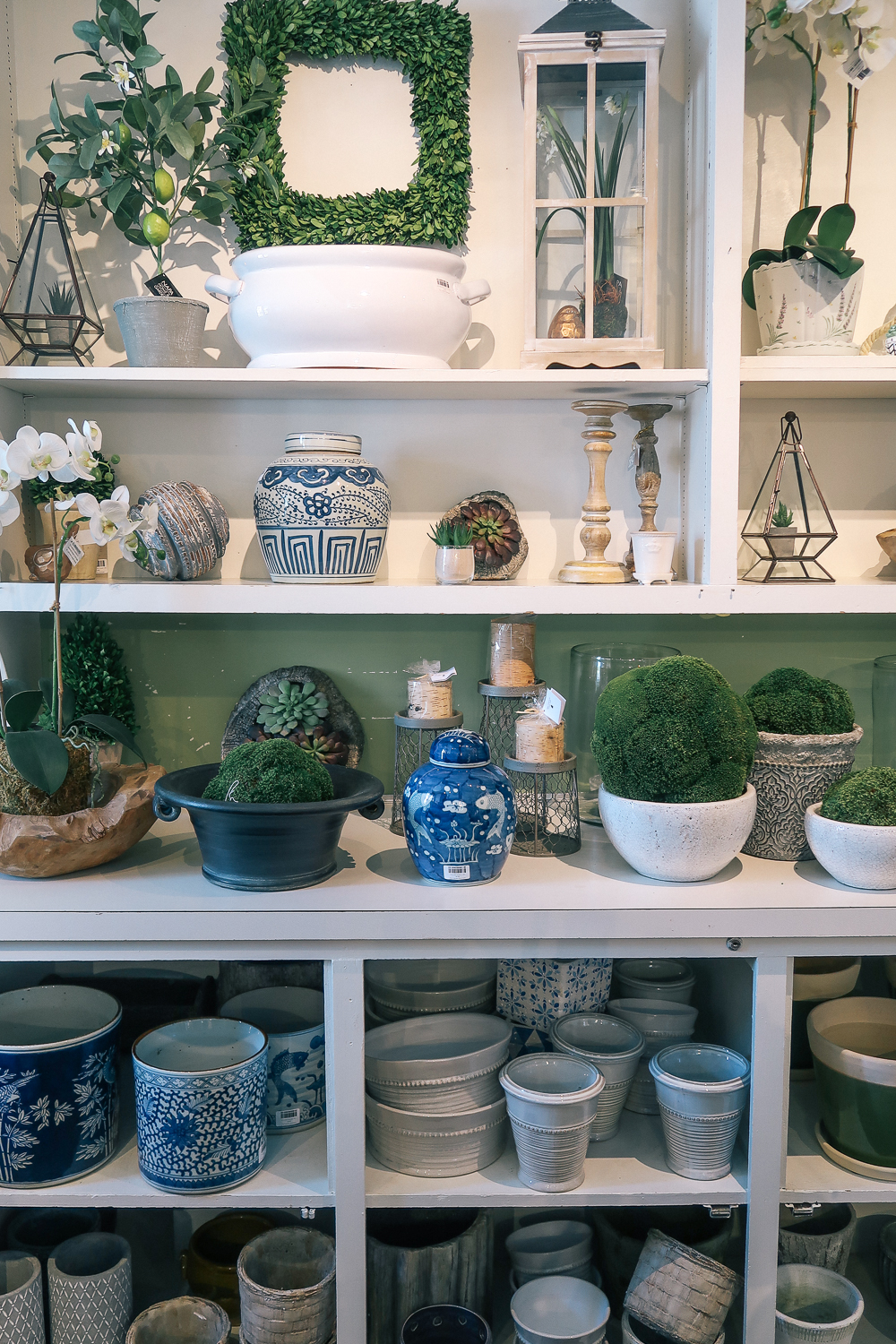 Lunch at The Tavern in Old Salem
Prior to heading to lunch in Old Salem, we made a pit stop at the Winston-Salem Visitors Center where I was able to get a full rundown of the historic community.  After grabbing a map and some insights from the staff at the Visitors Center, Mom and I jetted across the street for lunch at Salem Tavern Restaurant.  Located on South Main Street, the Salem Tavern Restaurant was built in 1816.  It was a former boarding house for visitors but restored and adapted for use as a restaurant in 1968.  Dressed in traditional Moravian style clothing, the staff kept with the old tavern's authenticity to accompany its traditional style menu.  After lunch, it was time to explore!
Exploring Old Salem
I was happy that we picked up a map from the visitor's center because we easily scoped out a plan of which buildings and workshops we wanted to swing in during our time in Old Salem.  Built in the North Carolina backcountry, the town of Salem was founded by Moravians with staunch religious faith focused on serving their neighbors, establishing a Christian living, and preaching the gospel to the Indians.  During our walk back in time, we visited the woodworker's shop, added a stitch in the community quilt, and grabbed a sweet treat from The Winkler Bakery. Our time wandering through the streets of Old Salem was the perfect blend of experiences for relaxing and interesting afternoon.  Make sure you check back for more insights and things to do in Old Salem with an upcoming post.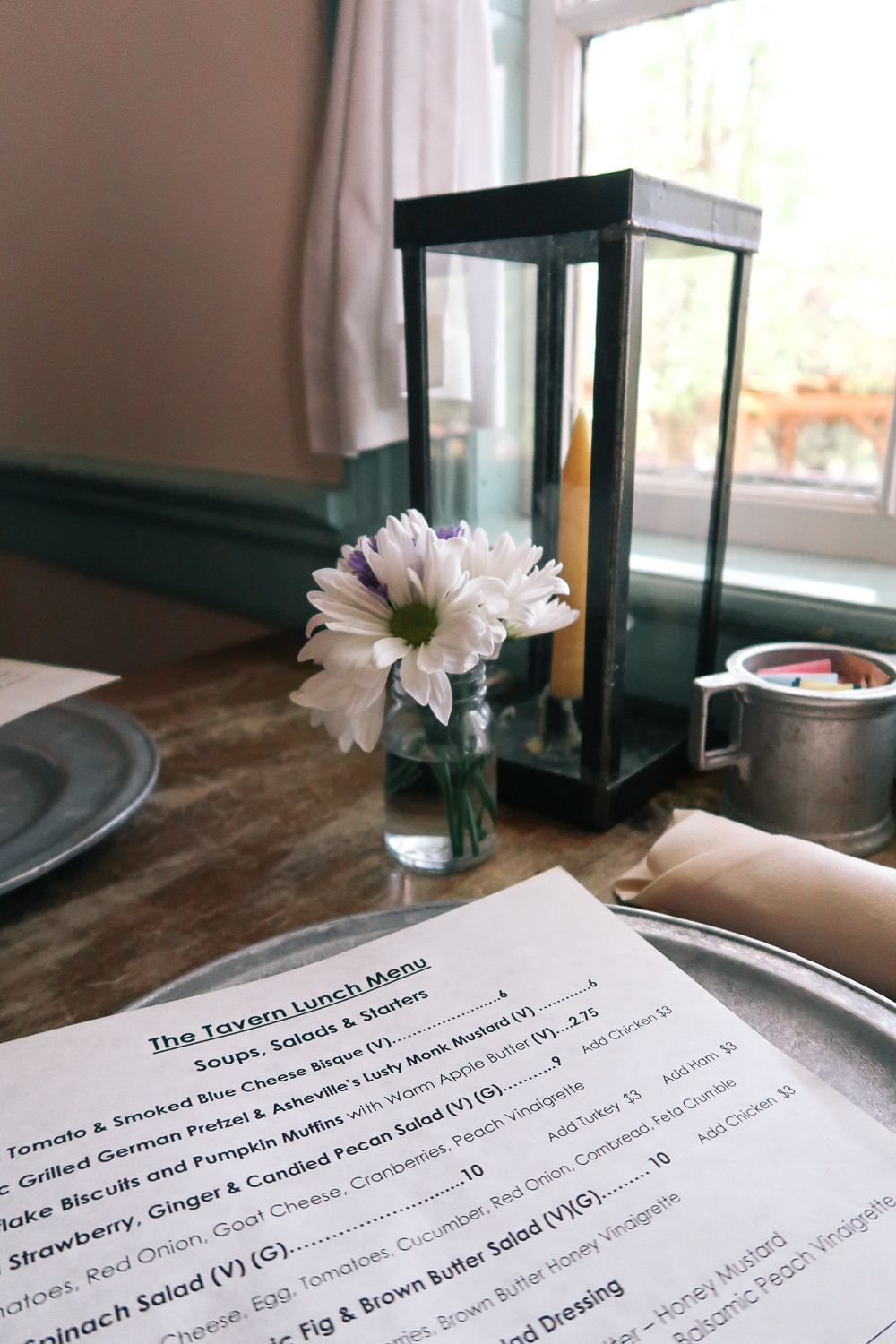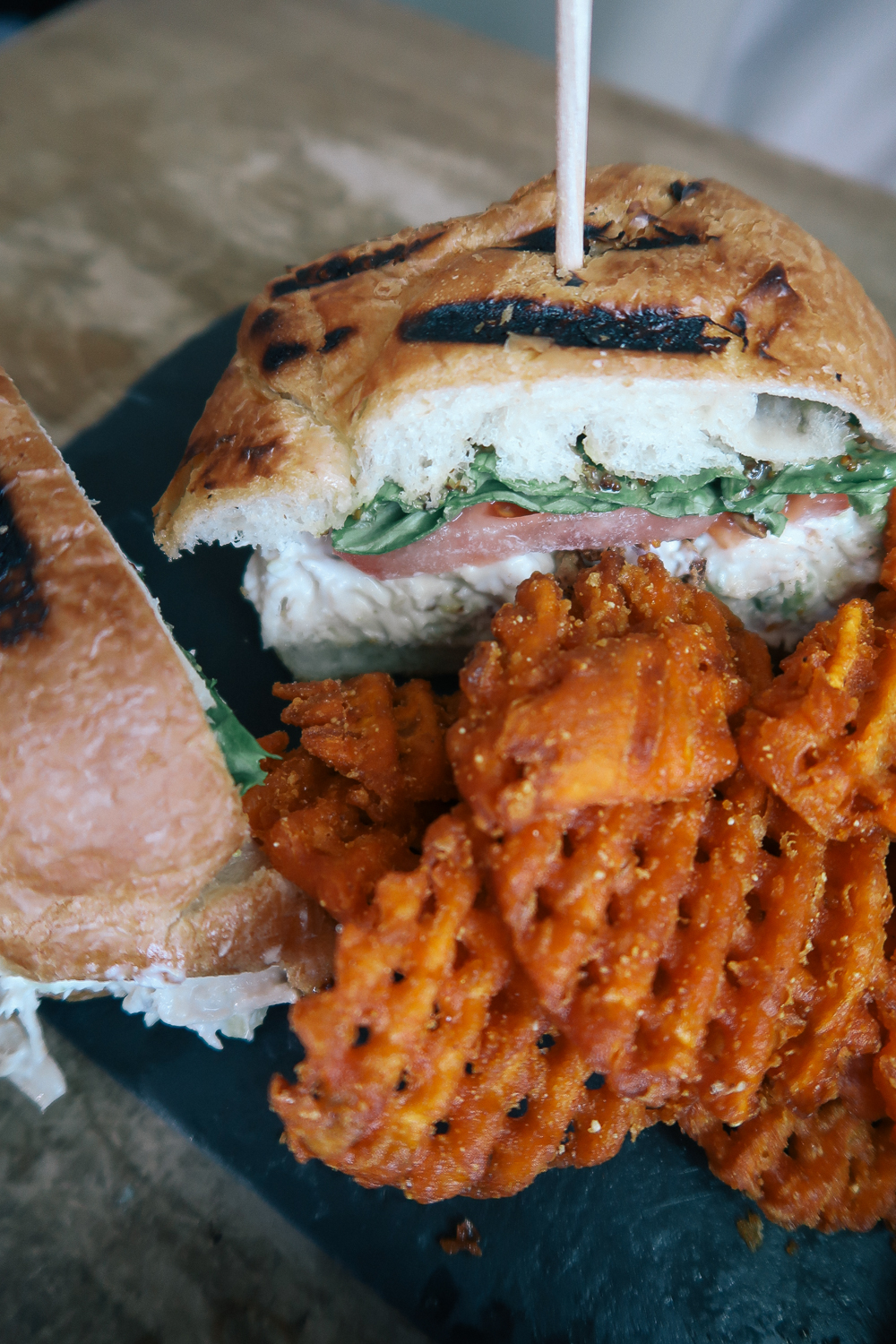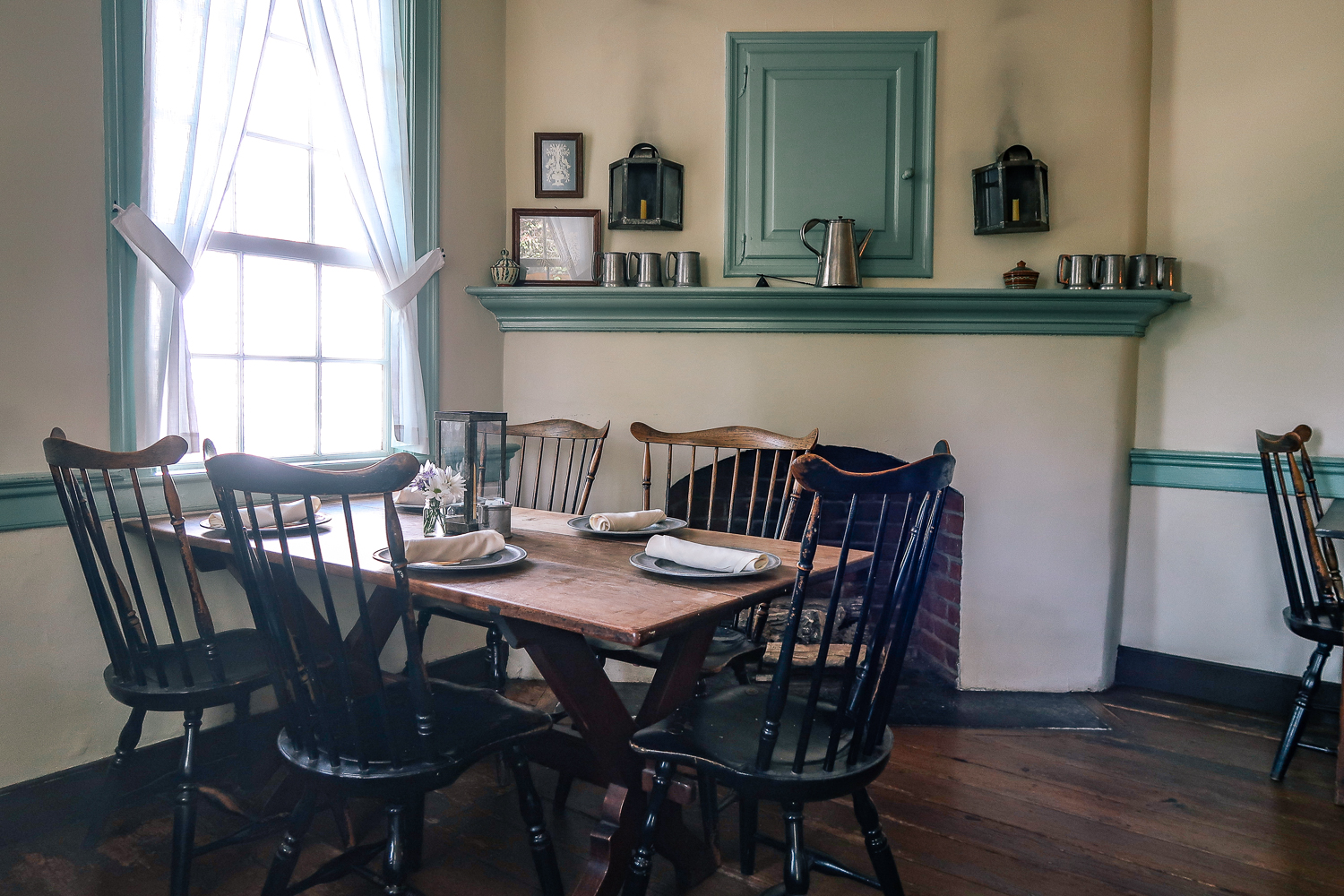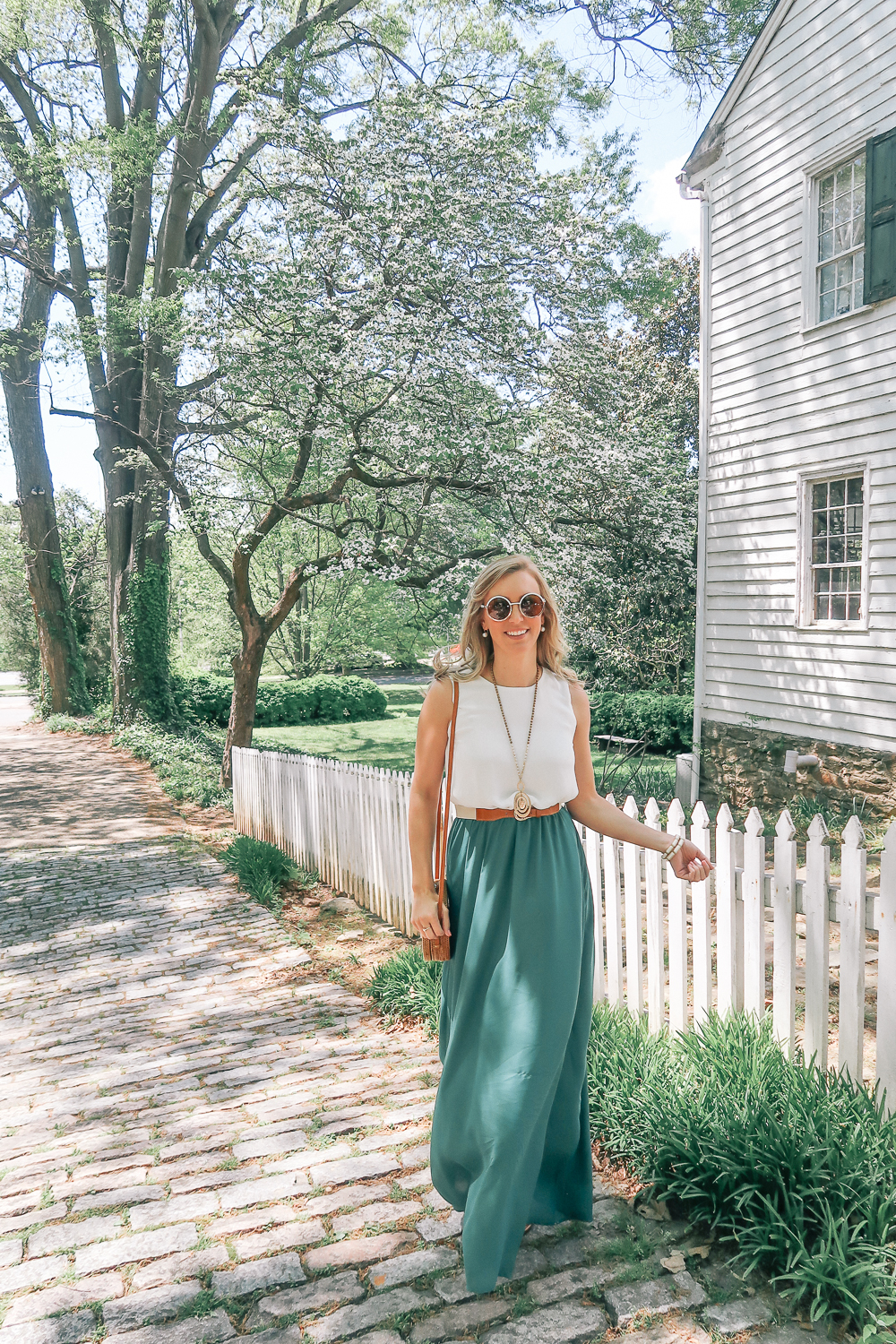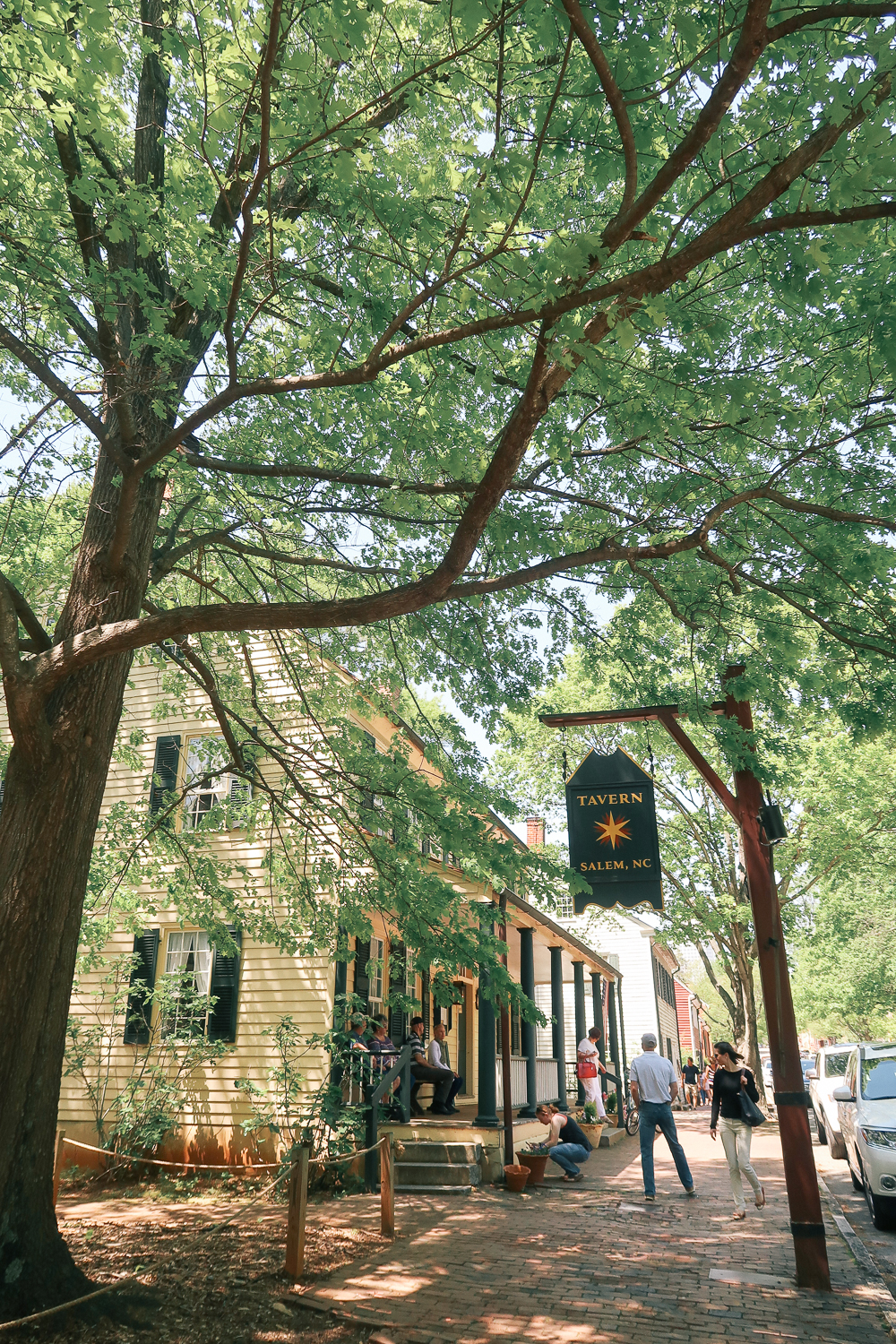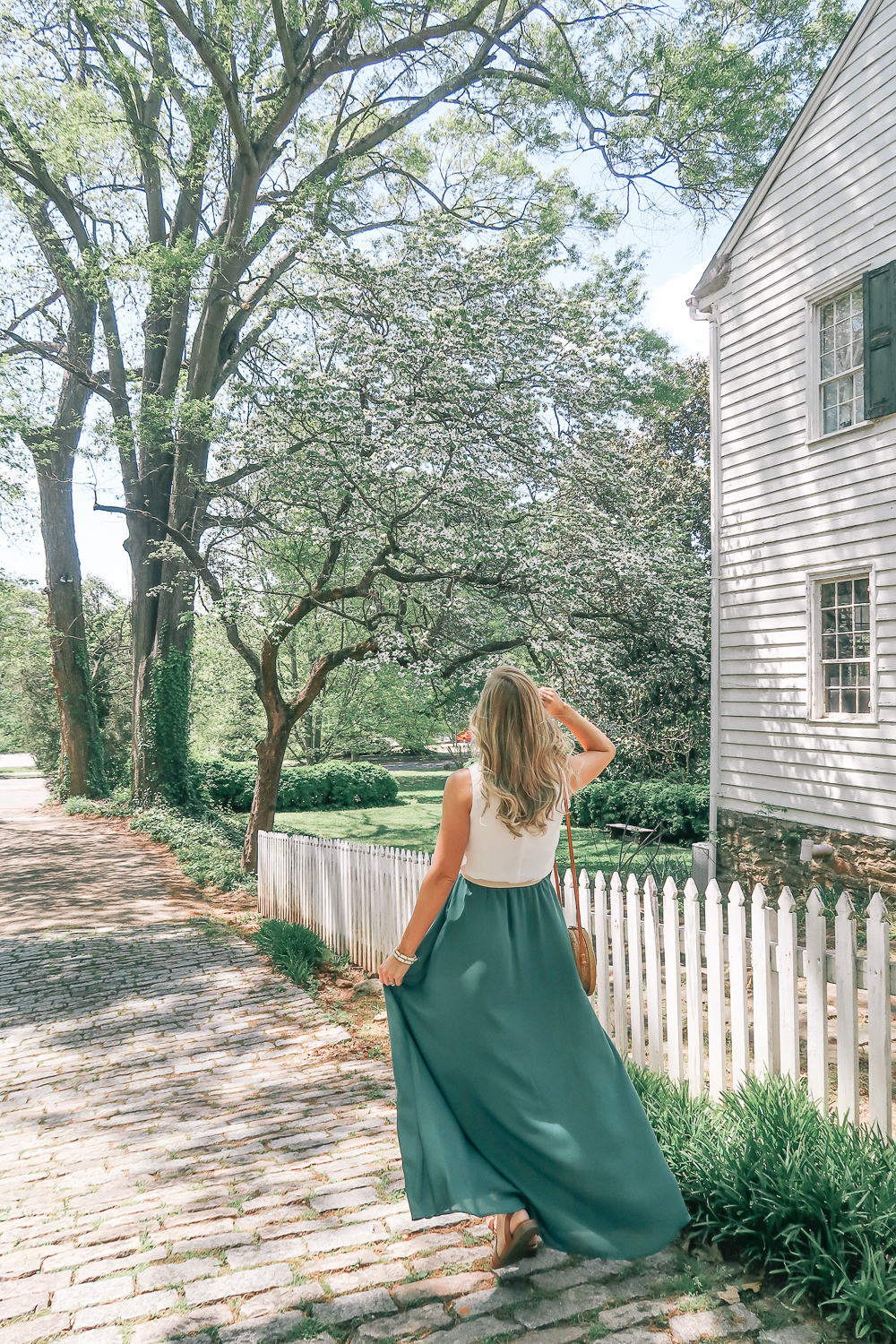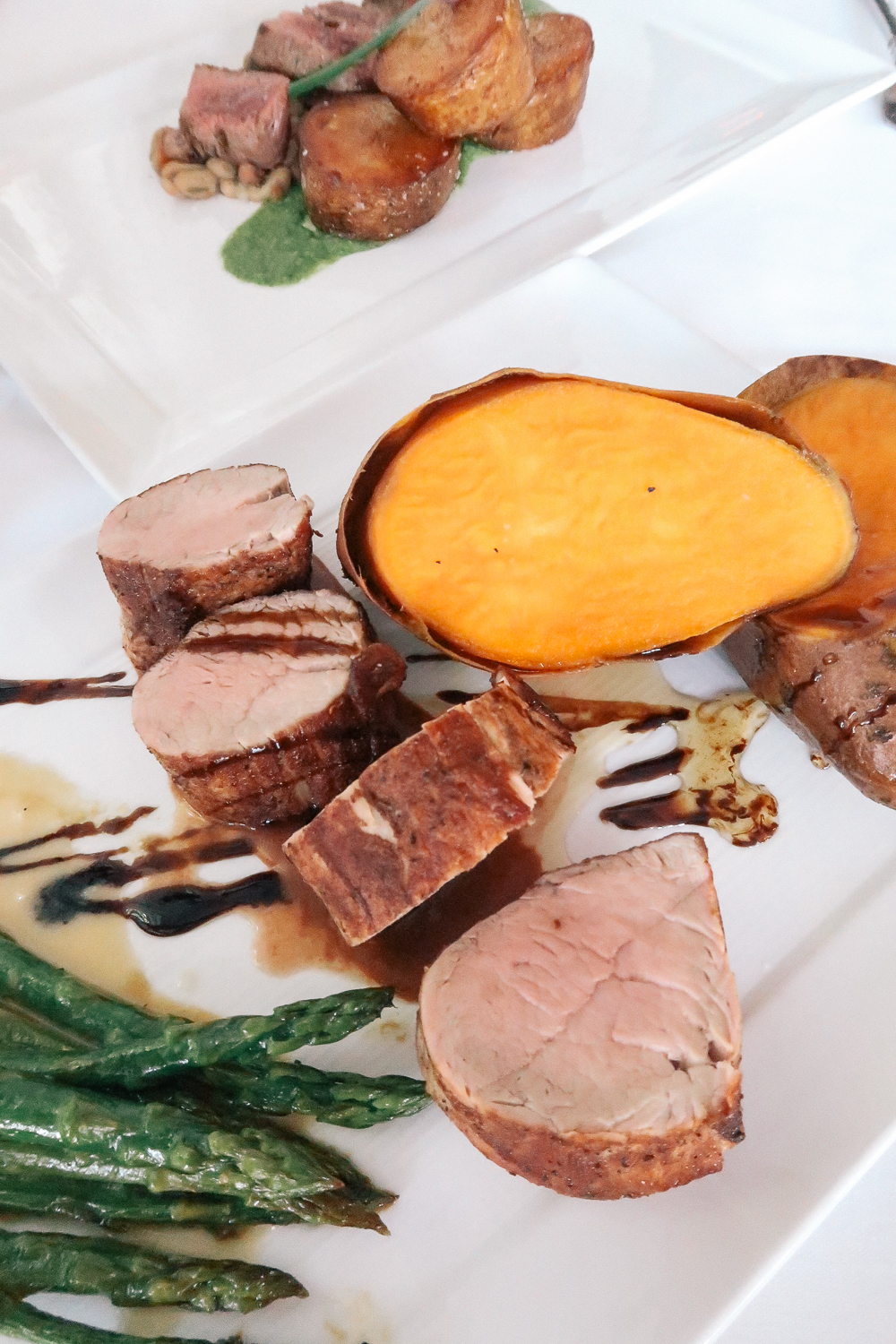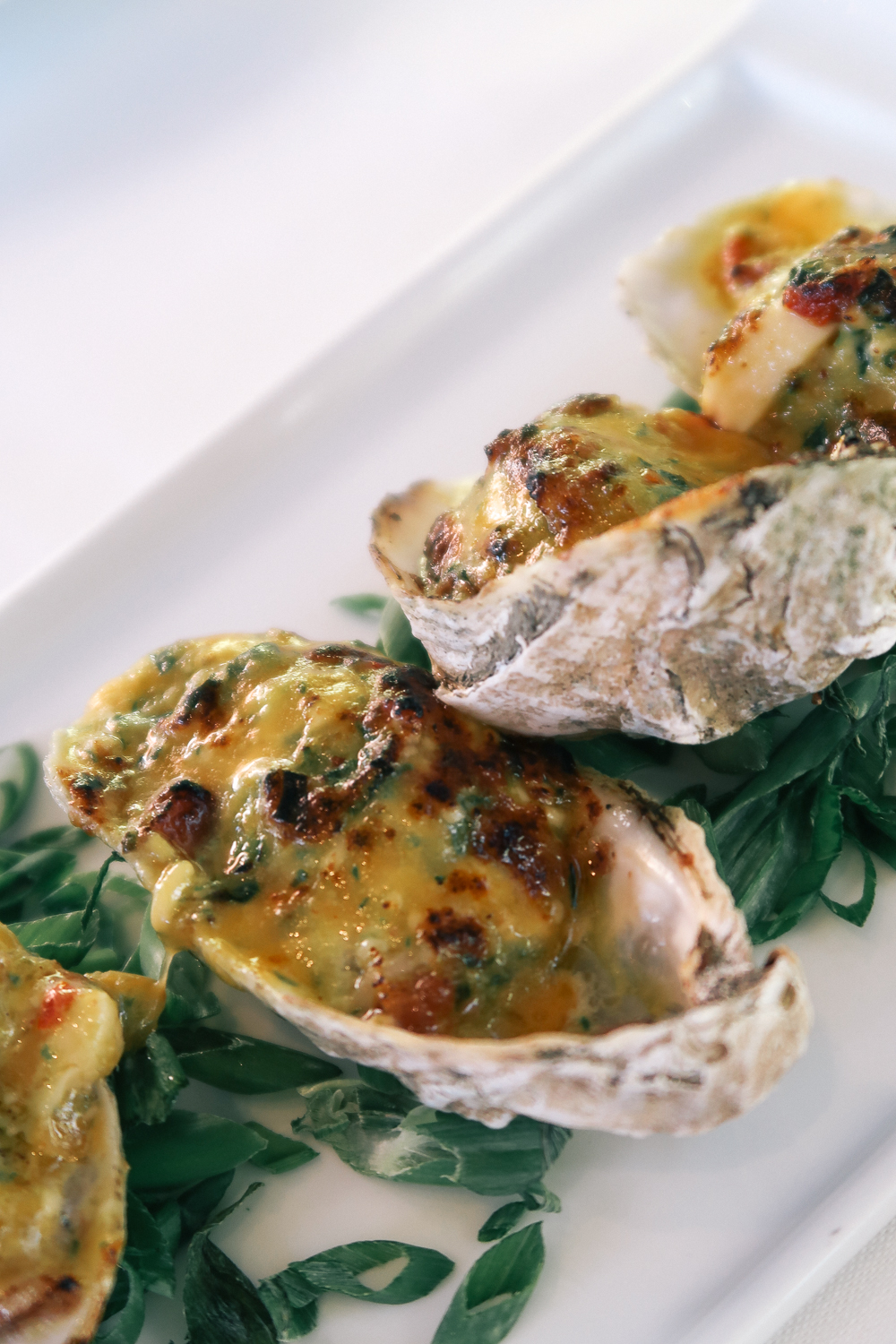 Dinner at Spring House
After our tour of Old Salem, we made a quick change back at the Graylyn and headed to dinner at Spring House. I was excited to dine at Spring House because it's actually located in the former Bahnson House, the only standing home leftover from the historical "millionaire's row" in Winston-Salem.  We had a delicious meal that award-winning Chef Timothy Grandinetti created full of seasonally-inspired dishes that delighted our taste buds.  Both my mom and I agreed it was one of the best dinner's we have had in quite a while so I'll be sharing more details on what exactly we dined on in a new "Places to Eat" post coming soon!
Wrapping Day 2
Day two was packed full of great places to see and plenty of historical insights to provide a strong understanding of Winston-Salem's rich past.  I was so impressed with how well Renalda Estate and Old Salem preserved and showcased authentic historical living in Winston-Salem.  While both locations provided a glimpse into the past, I would consider Old Salem's live demonstrations exceptionally engaging since you actually get to try your hand at some of the workshops.  Day 1 and day 2 of our mother-daughter trip to Winston-Salem did not disappoint and I'm excited to share part 3 here!