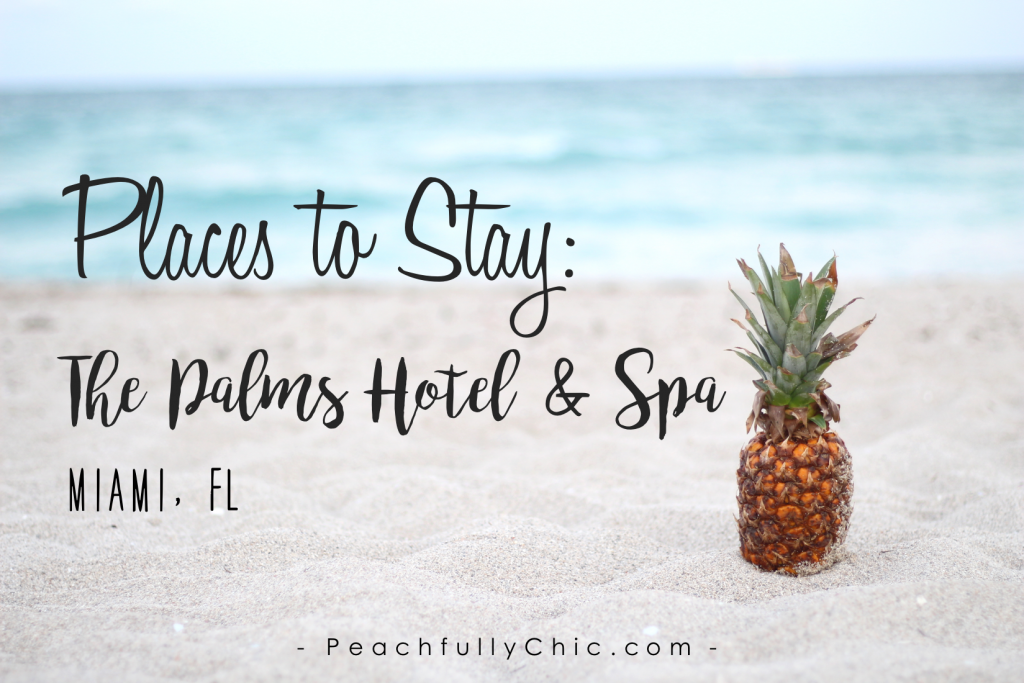 Where to Stay in Miami:
If you're visiting Miami, chances are you'll probably want to experience staying in a true Miami beach front property… and with my recent adventure to South Beach this spring, I found the perfect place to stay:  The Palms Hotel in Miami.
I was thrilled to stay at The Palms Hotel in Miami because the location was perfectly situated in the mid-beach Miami, just off of Collins Ave, with all the amenities you could want!  With gorgeous nature-inspired decor, farm-to-table on-site restaurant philosophy, holistic spa treatments, and many green practices… everything The Palms Hotel & Spa offers circles around their core values inspired by nature.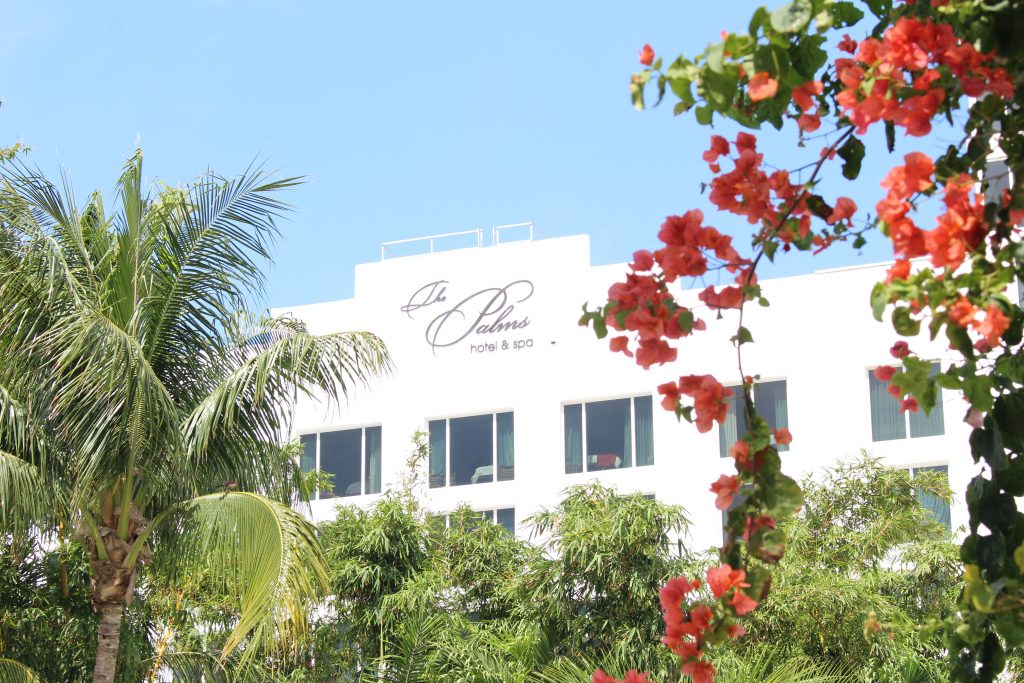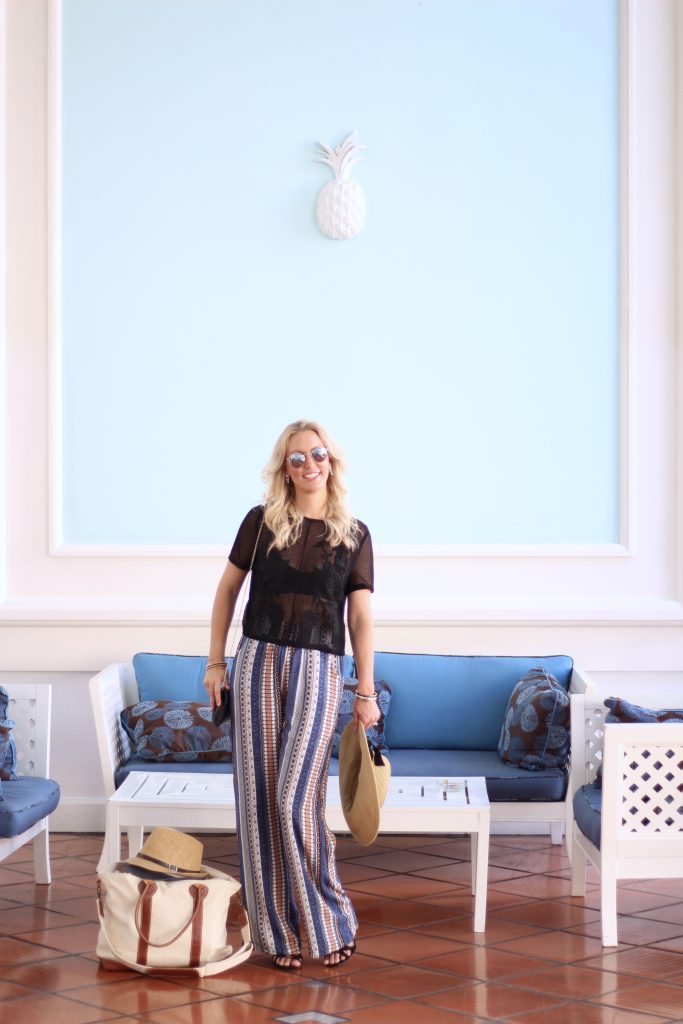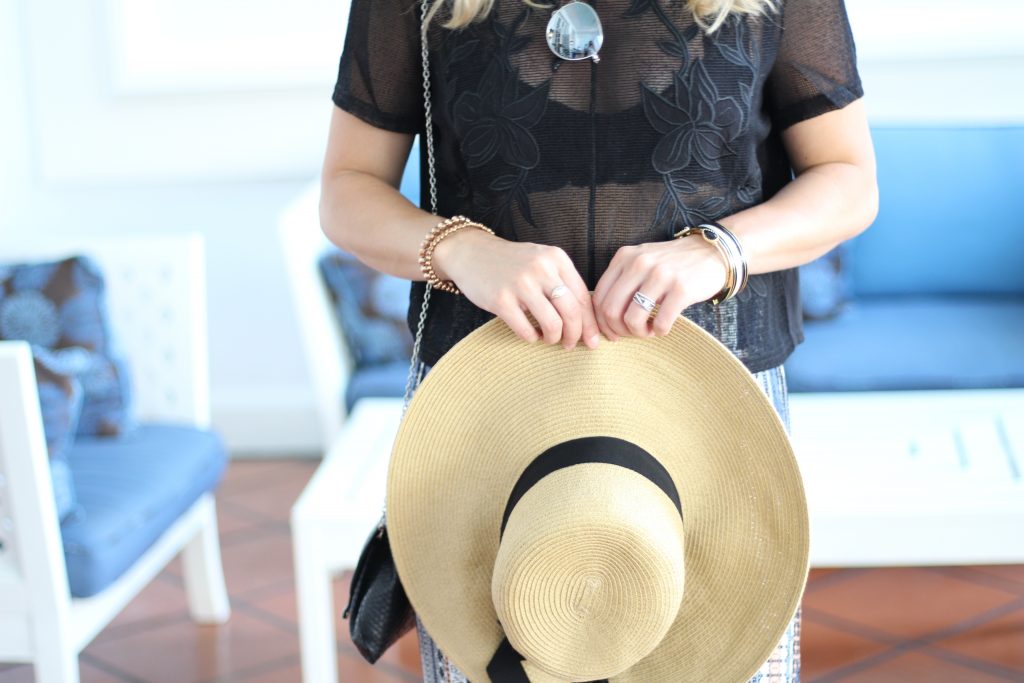 Black Mesh Blouse & Light Flowy Pants c/o Cypress & 5th | Target Sunnies | Charming Charlie Bracelets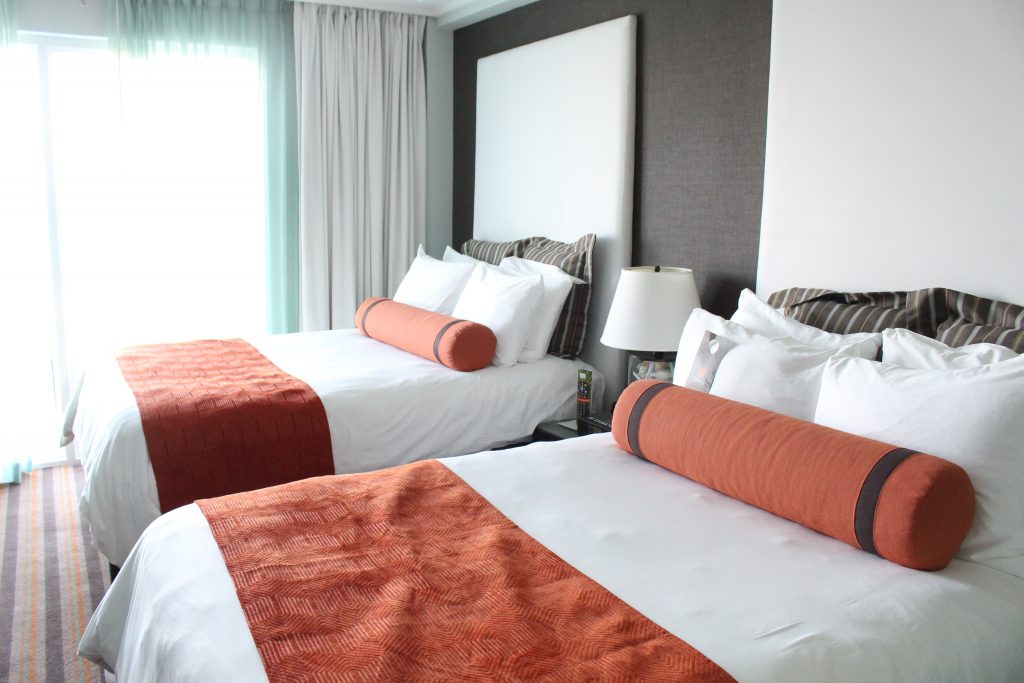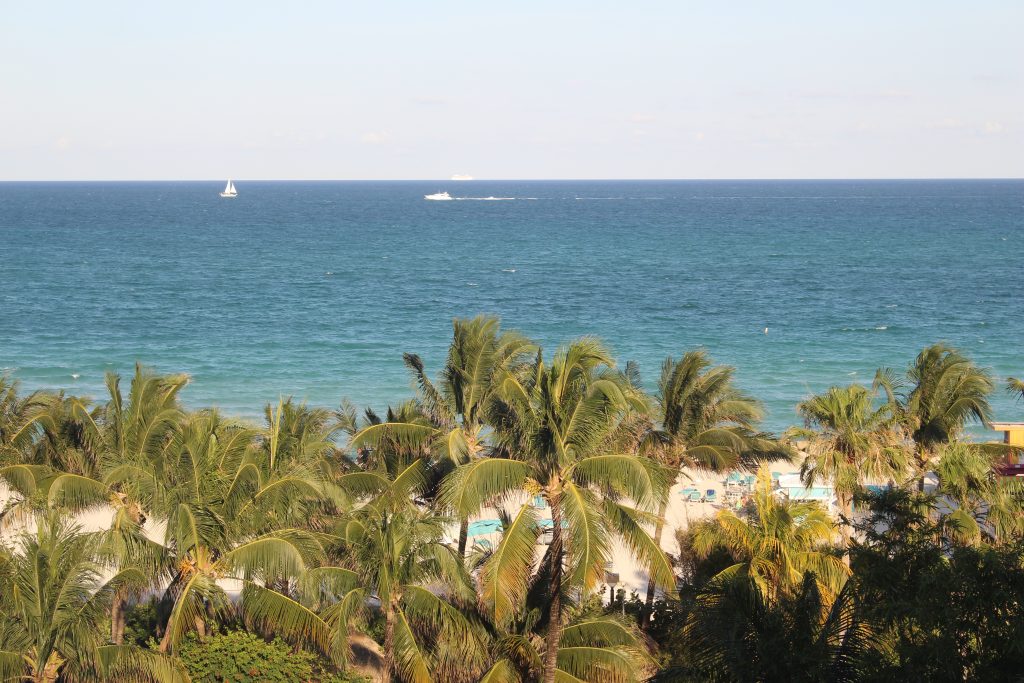 After checking in, we decided to take a stroll around the property of The Palms Hotel in Miami and explore the gorgeous gardens and scenery that The Palms Hotel offers.  I was impressed that the landscape perfectly exuded the Miami culture with a cool blue pool tucked into the palms, and a crisp white gazebo set against the vibrant green lawn, and the Essensia Restaurant garden hidden under the bamboo canopy.  Oh and did I mention they have a full American breakfast option as well?  They've got you covered on all angles!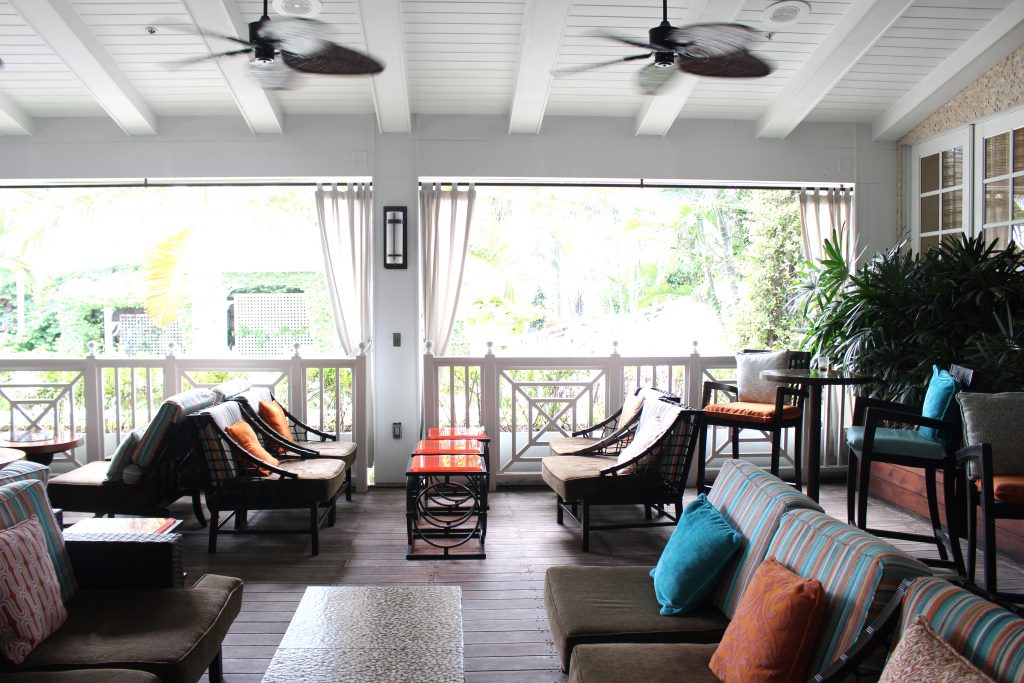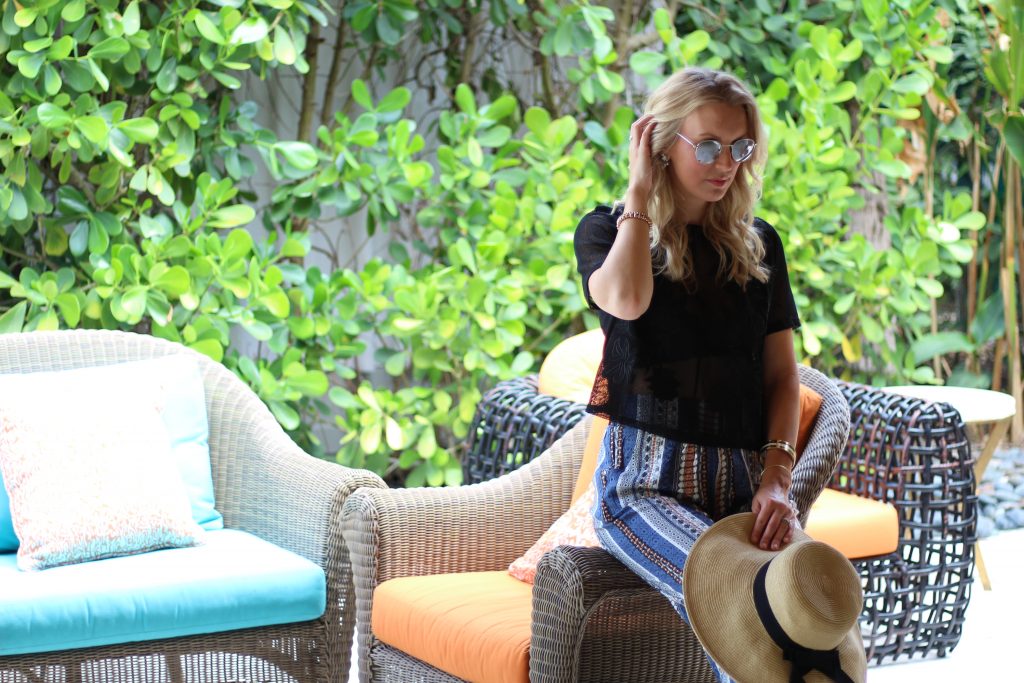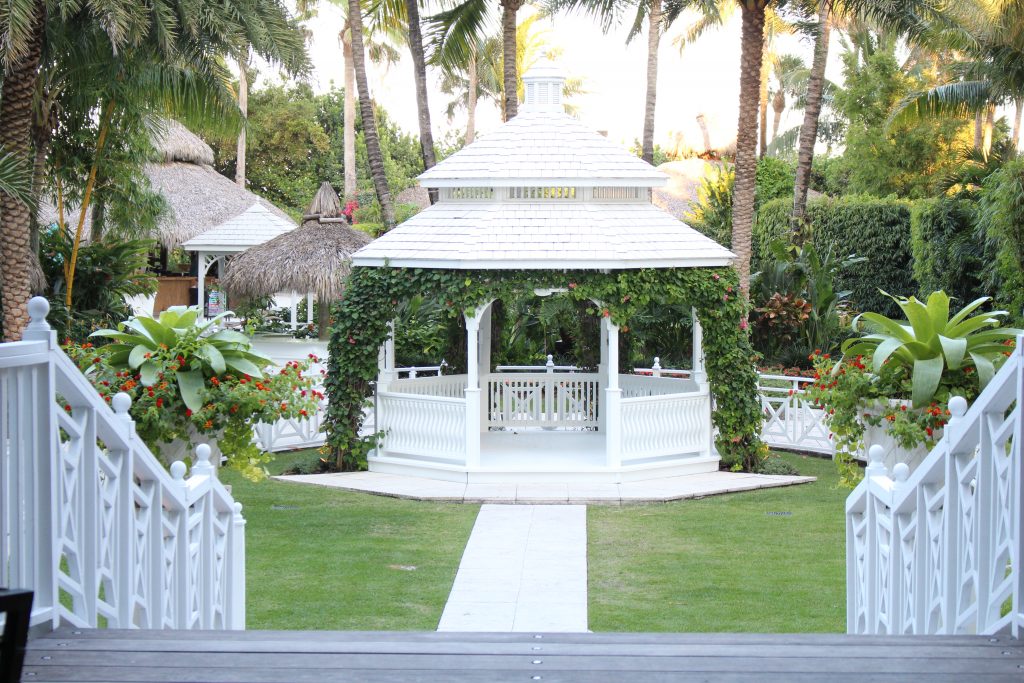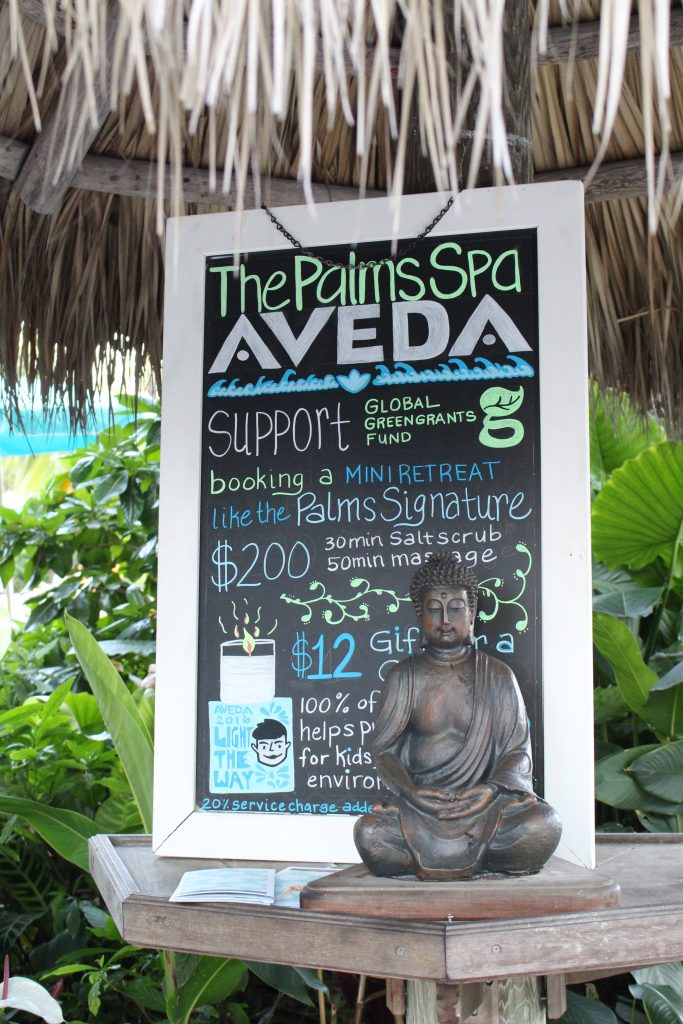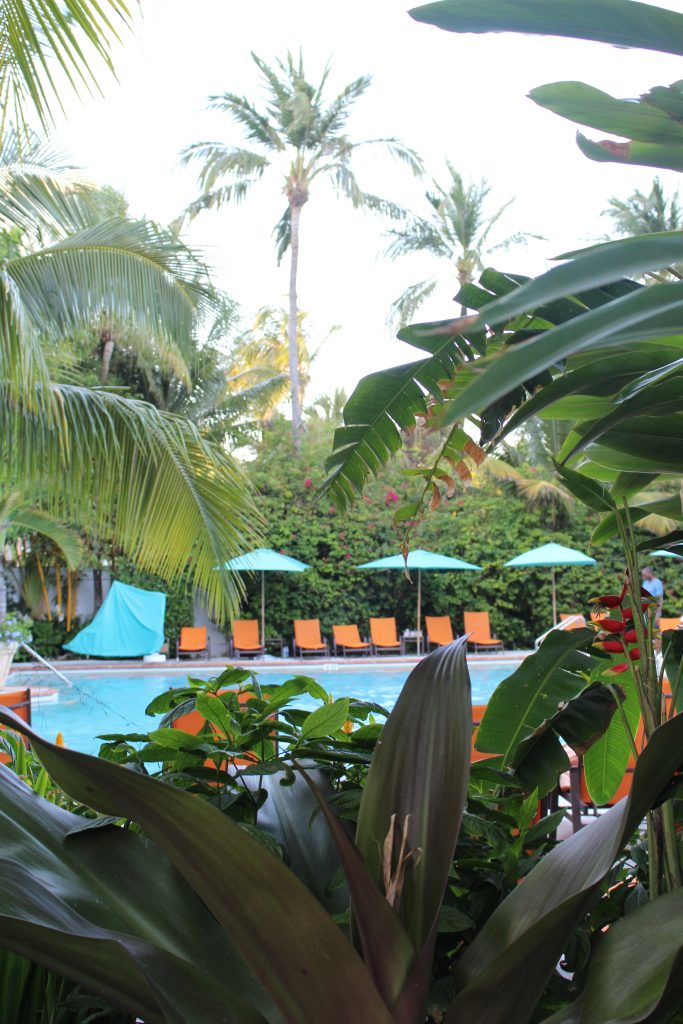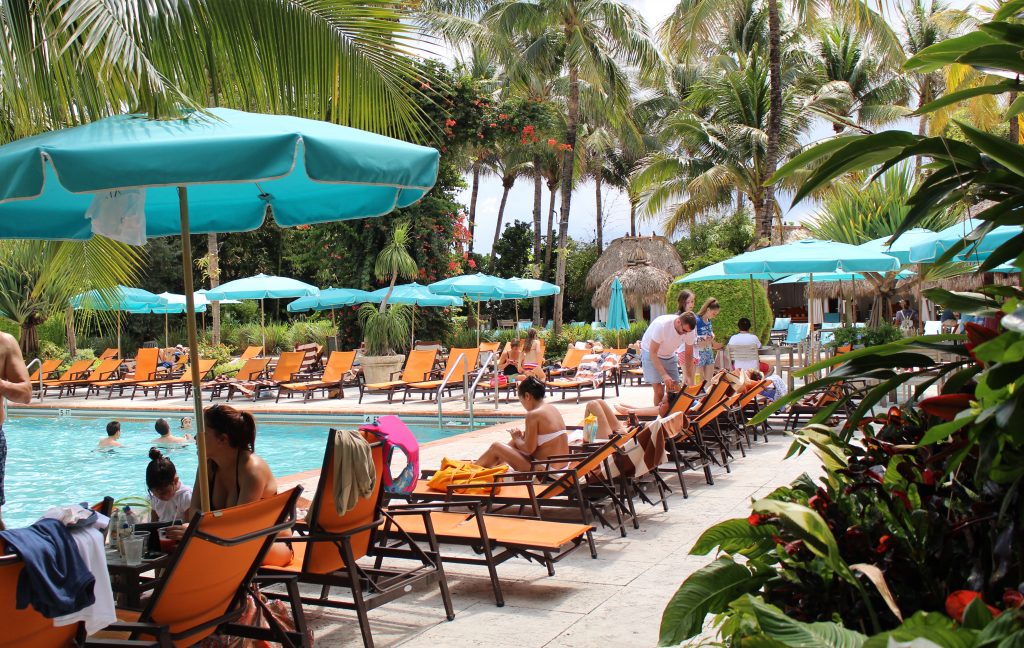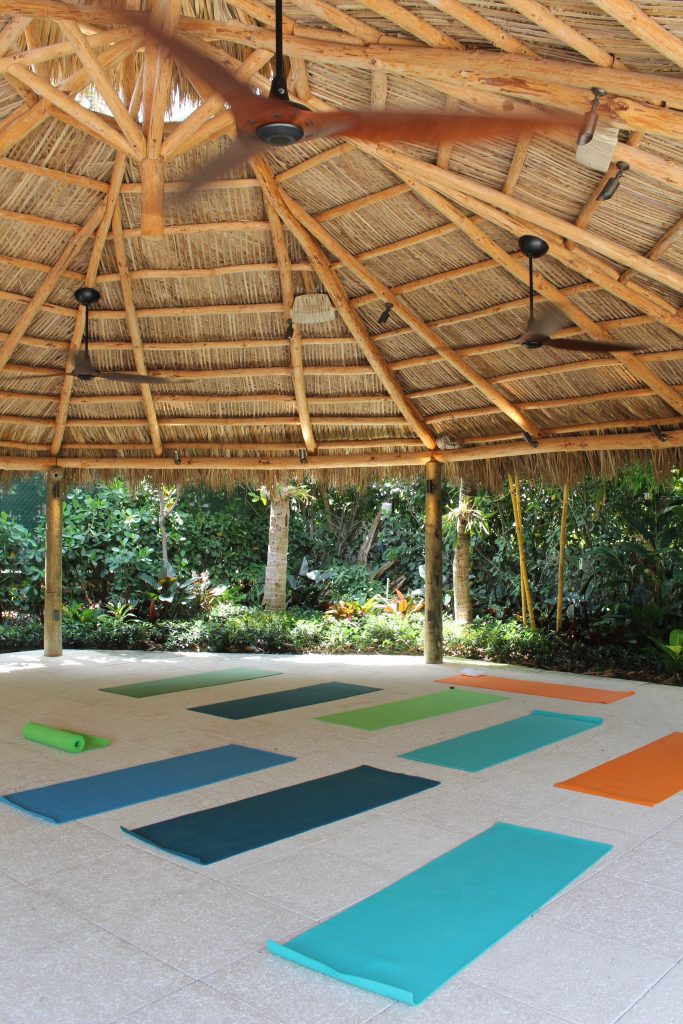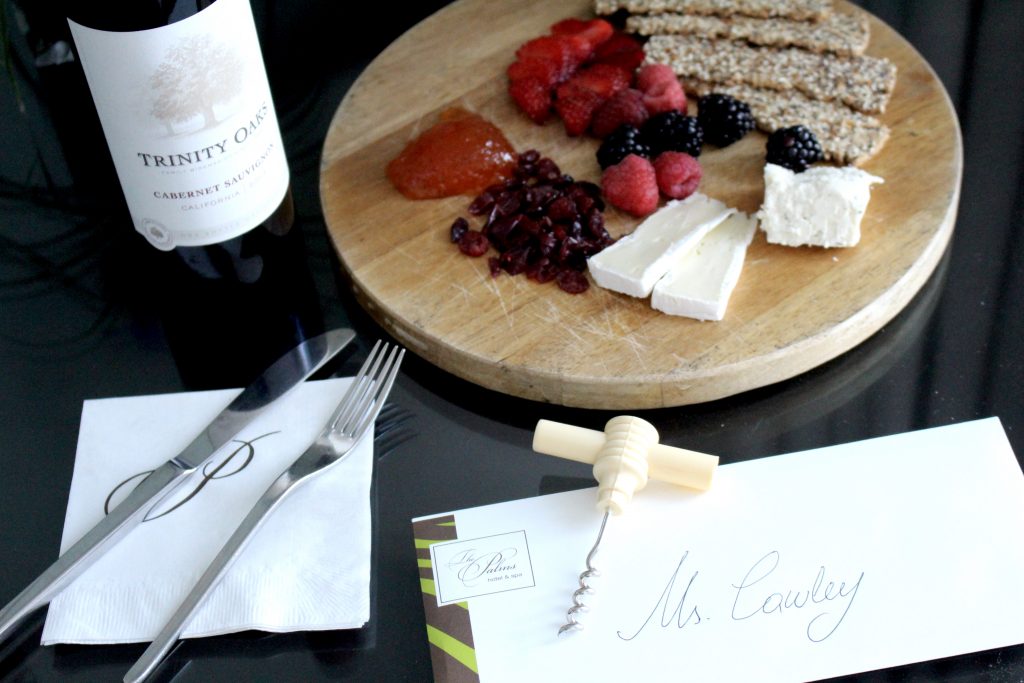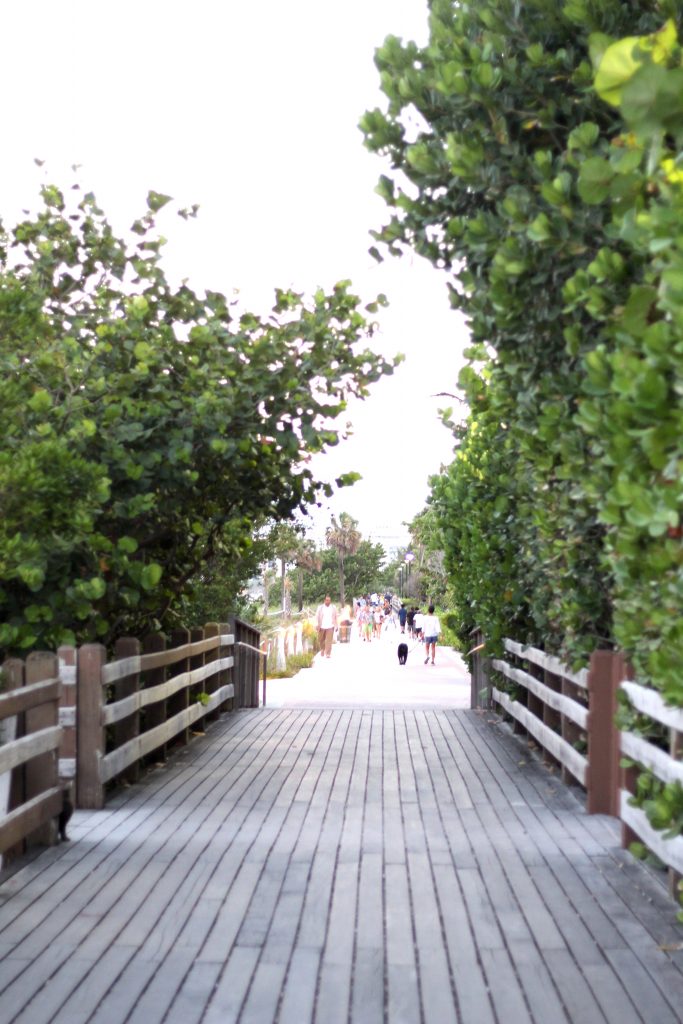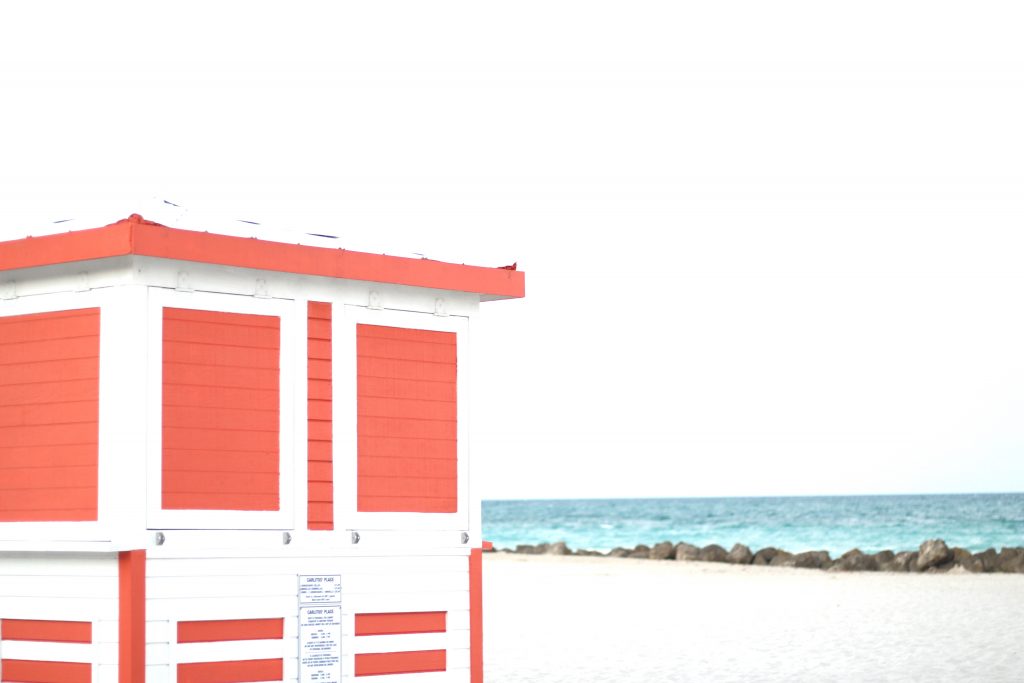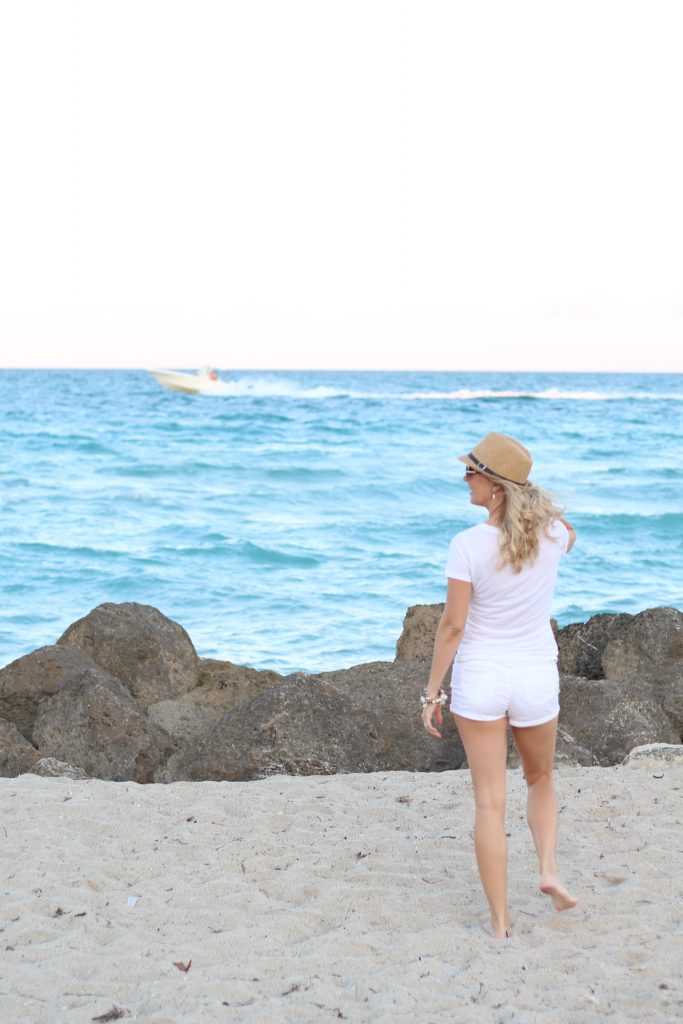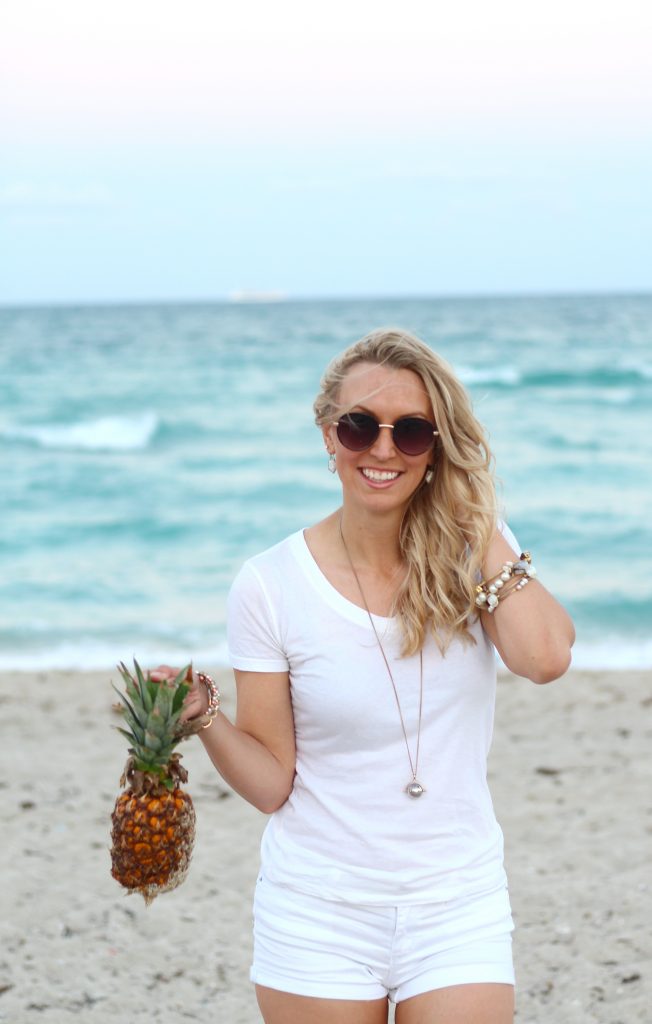 After a long day of running around Miami, we returned to the room to discover a scrumptious cheese tray and savory bottle of cabernet.  As the sun began to set on our last night in Miami, we decided to head to the beach and catch the sunset out in front of the hotel and it couldn't have wrapped our stay better!
The Palms Hotel & Spa provided lovely accommodations that are perfect getaways in such a fun city, and you really can't beat having access straight to the beach and boardwalk right out front!   You can find out more details on their social media with Instagram, Facebook, and Twitter too!   I'll be sharing more details of our trip soon in a follow up post including our tour of Wynwood Walls Art District.  In the mean time, if you're looking for a great place to stay in Miami, check out The Palms Hotel & Spa.

While accommodations were c/o The Palms Hotel & Spa, all thoughts and opinions expressed in this article are 100% my own.