As long as you haven't been living under a rock lately, we all know that Bar Carts are one of the hottest decor and functional pieces you can have in your home these days.  So before I share my full DIY Bar Cart Makeover, I wanted to highlight a little history on the Bar Cart and a few of my favorites in stores.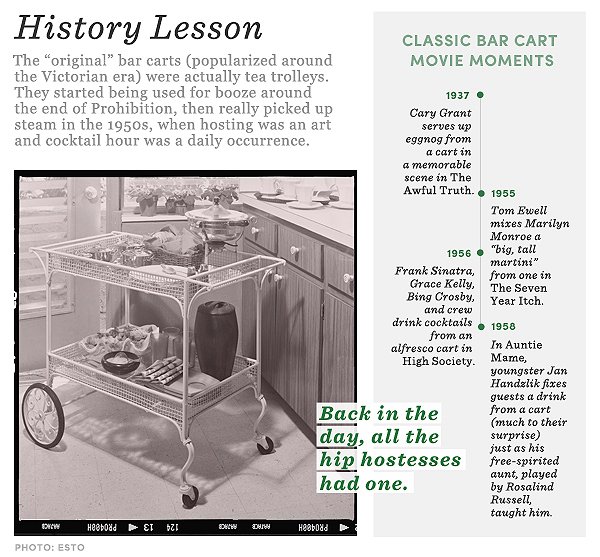 I love that the tradition of a stocked bar cart spans over decades.   It adds a bit of romance to a very practical piece of furniture for every respectable hostess to own.
A few of the really cool bar carts I'm loving right now, and were my DIY inspiration: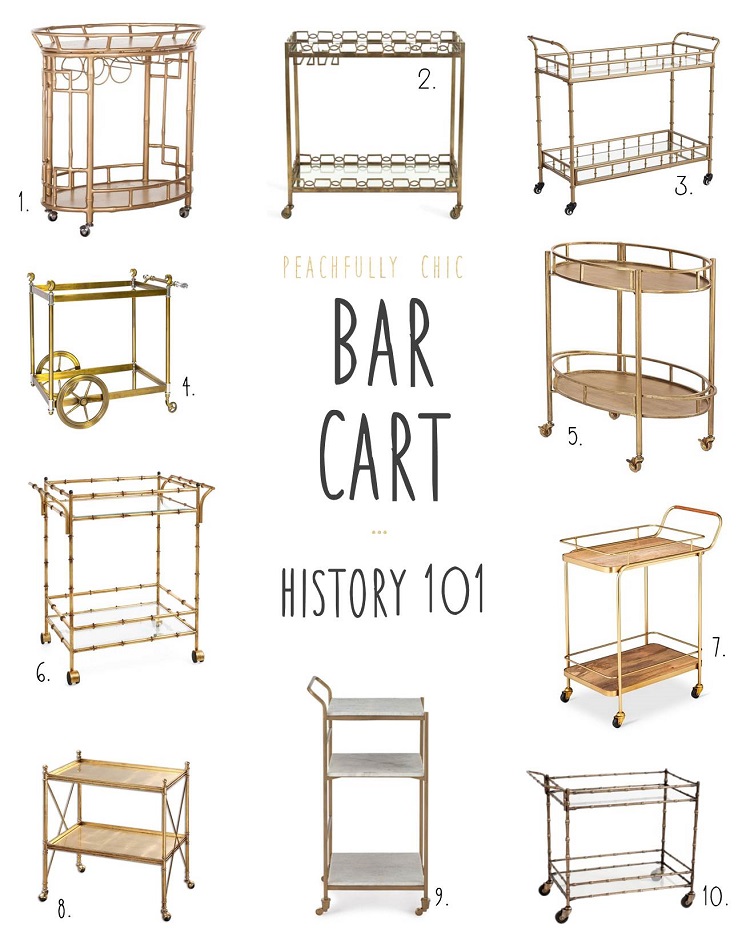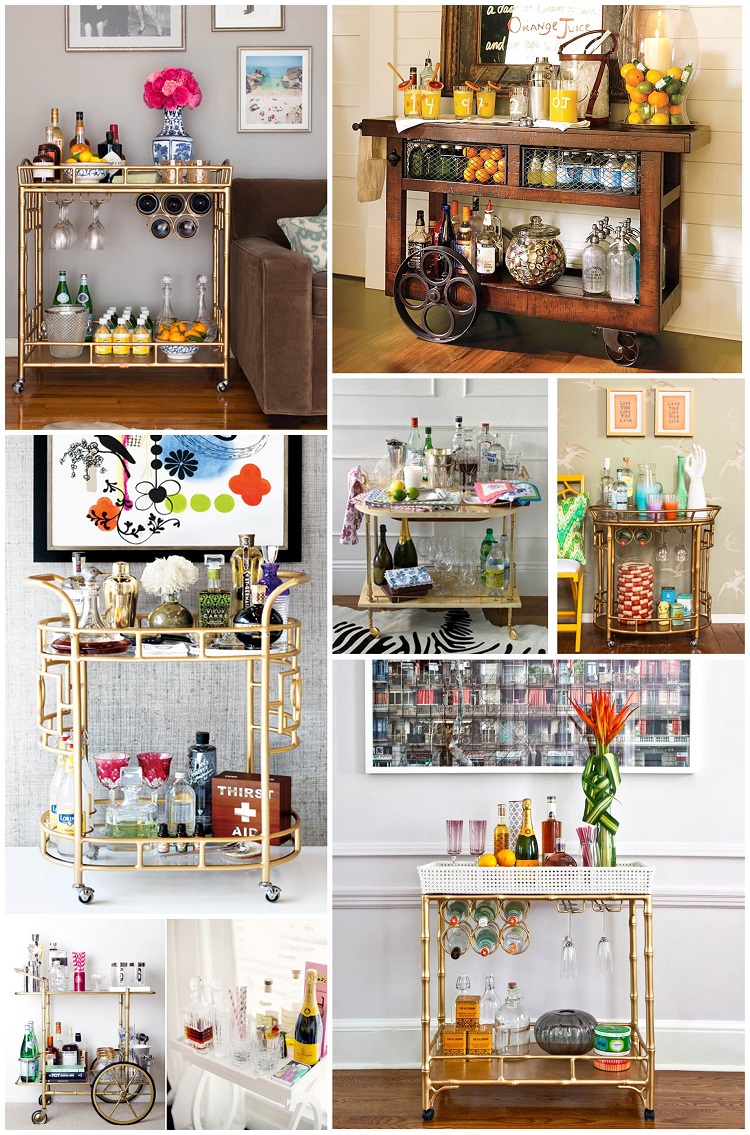 Check out the full before and after step-by-step instructions for my DIY Bar Cart Makeover!