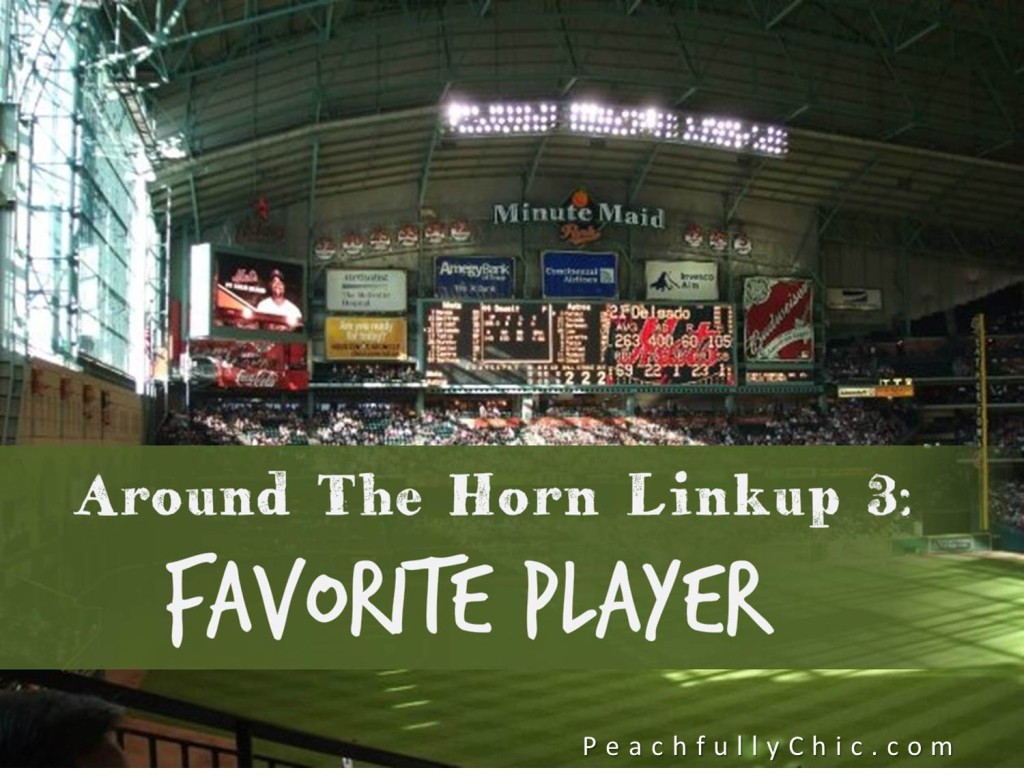 Baseball Season Countdown Linkup 3:
It's week three in our Around The Horn linkup with Kasey at the Bat and Jess Olson, and this week it's all about our favorite baseball player!
Well guys, it's no secret… I'm a braves fan.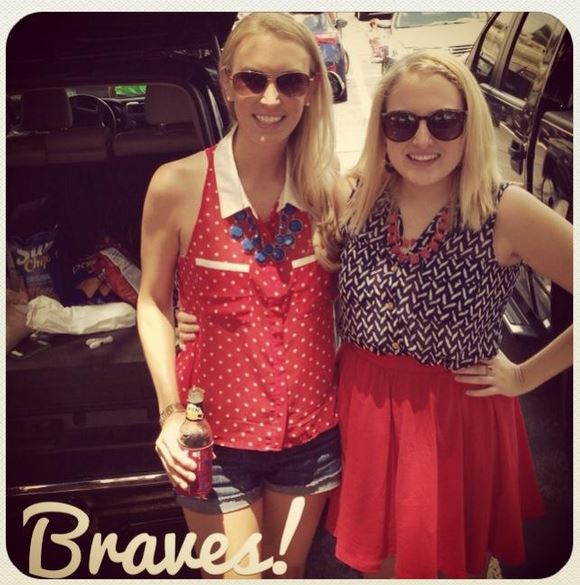 And as a Georgia Peach who was born and raised on watching the Atlanta Braves, it shouldn't come as a big surprise to know my favorite baseball player was always Chipper Jones.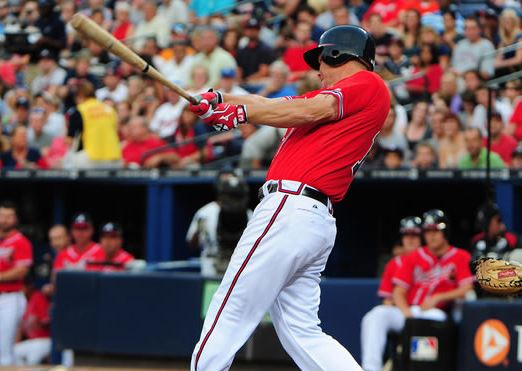 It's not that I really ever thought that he was all that cute… as most of my friends did (and that was the main reason they wanted to watch the games)…
But it was the fact that Chipper was insanely loyal to my favorite Braves team and he was an all-star 3rd Basemen.
Personally I've always been impressed with infielders (especially those who can dominate the hot spot), so that's why Chipper would have to be my favorite player.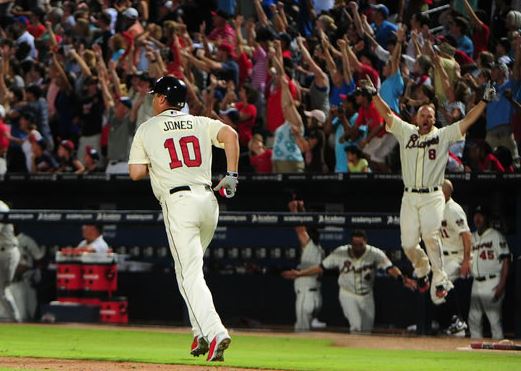 Now I'm sure some of my friends may disagree and you may have a different take on this altogether – Remember my friend Jess who we had a fun little going away dinner at Takorea… she's a die hard Gred Maddux fan),
Plus if I were in Boston I may be singing a different tune… oh hey Johnny Damon (yes – he's an outfielder – but come on – he's great & so are the Red Sox!),
And I don't doubt my 'one-day' future kids will be playing baseball and they'll steal my heart no doubt…. but I'm going with Chicpper for now.
So who's your favorite baseball player????
Still want more baseball talk?  You can check out past linkups in this weekly countdown to the MLB season opener about my favorite baseball memory here and favorite ballpark foods here.