A Sultry Look with a Summer Date Night Dress:
I collaborated with Cypress and 5th on a fabulous trip to Miami last spring and they outfitted me with some wonderful looks to keep me looking and feeling great during my travels.  One outfit I loved was this perfect date night dress!
It was fitted in all the right places, but the beautiful black and white herringbone pattern kept my "not-so-perfect" areas camouflaged perfectly.   I paired the Cypress and 5th dress with a cute black and gold clutch, a strappy block heel, and a bold red lip.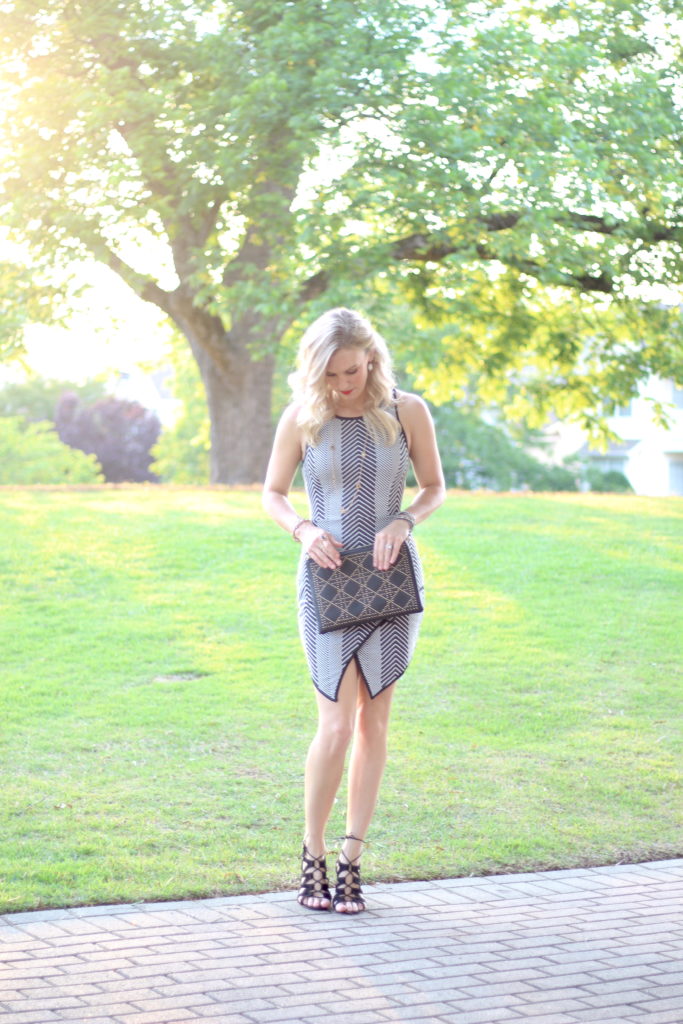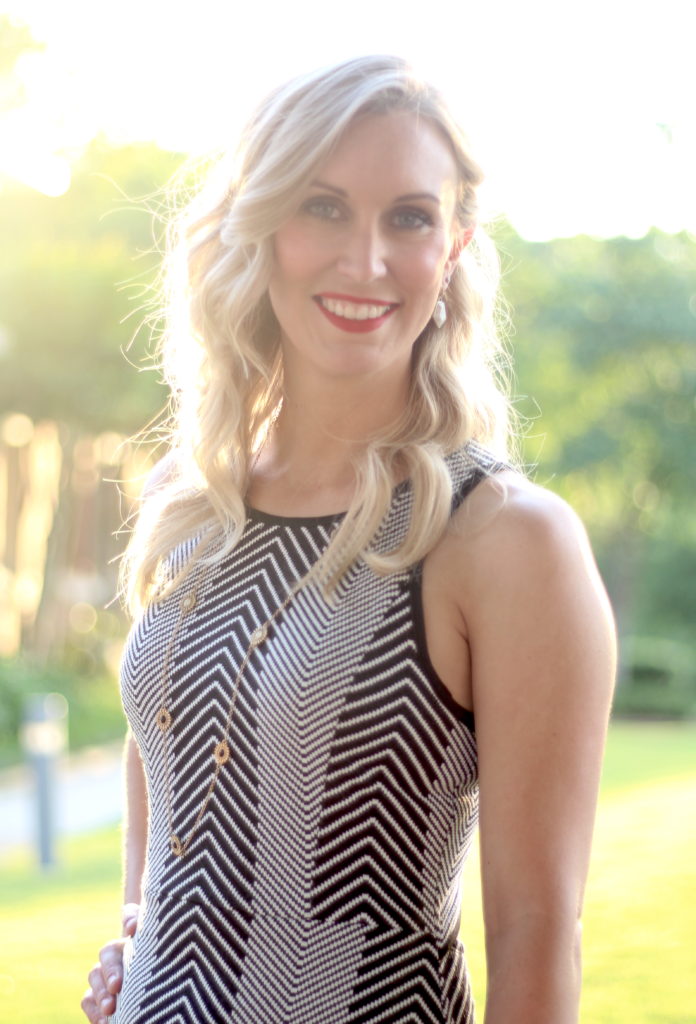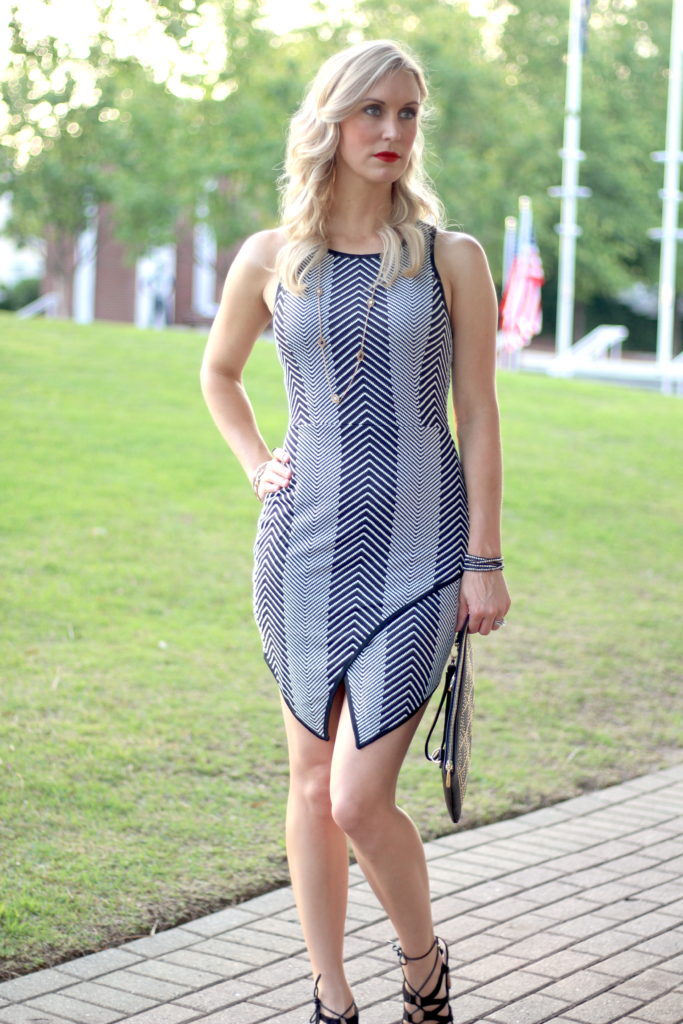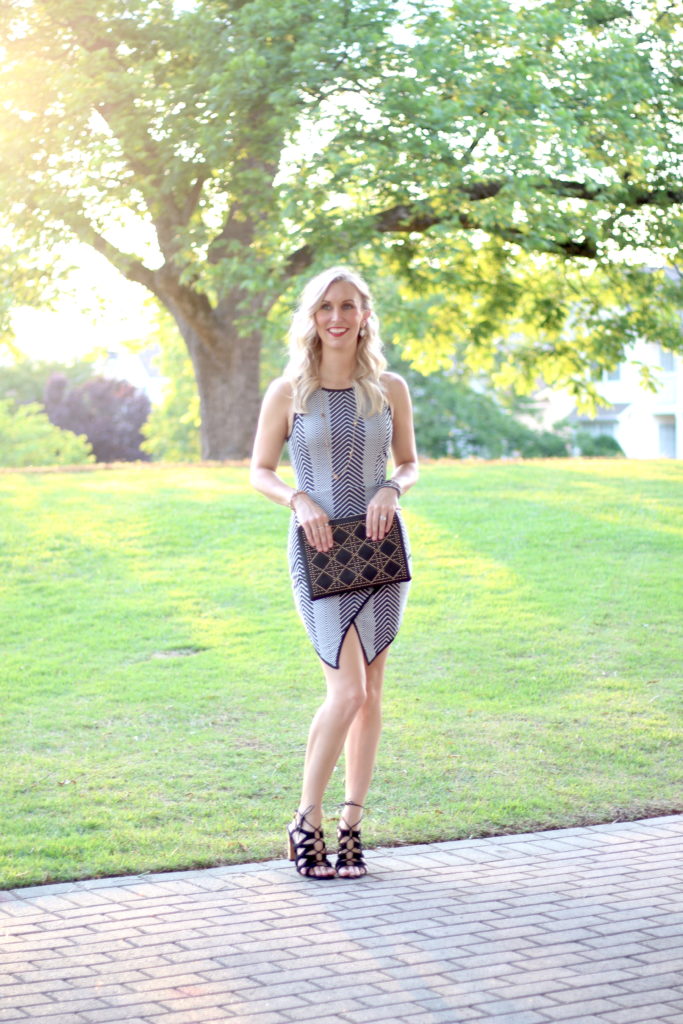 Shop My Accessories for a Date Night Dress: 
So the next time you're looking for the ultimate date night dress or just trying to find great travel looks, check out Cypress & 5th.  With an easy service that picks out looks for you based on your style, you'll find the perfect look no matter the occasion.