Etiquette Brunch:
Sunday was fun because I learned something new.  Actually quite a few new things.  I attended Manners & Mimosas hosted by the talented food blogger behind Eating With Erica and it was another inspiring event filled with lots of talented entrepreneurs, bloggers, and more!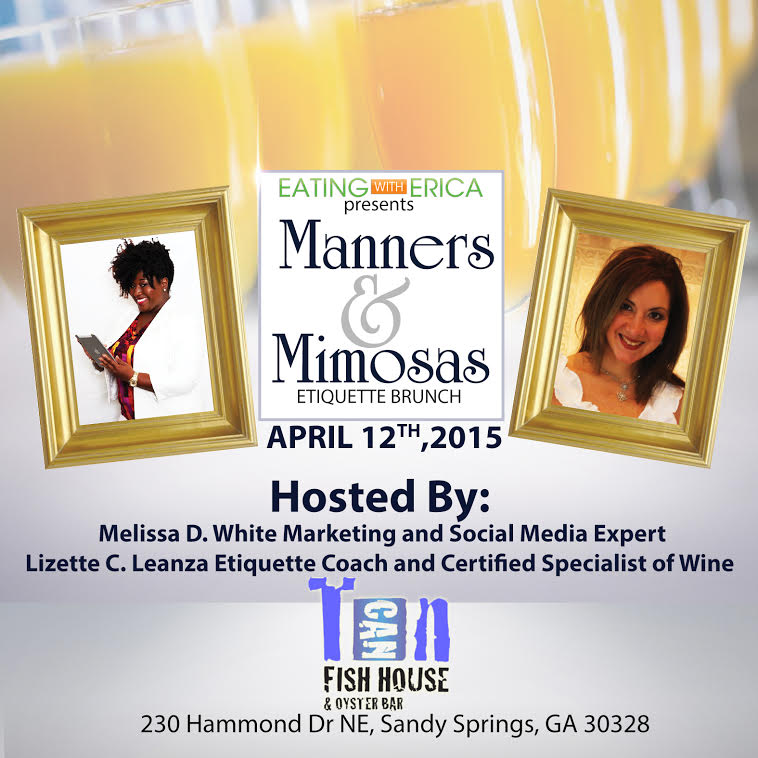 The event was hosted at Tin Can Fish House & Oyster Bar in Sandy Springs, about 15 minutes north of midtown Atlanta.  I thought it was neat because we were in a private dining space nestled between Tin Can and it's sister restaurant, Teela Taqueria.  The two restaurants are owned by the same family, so while the private dining space was really part of Tin Can, on weeknights, you can actually order off of either restaurants' menu… which I thought was pretty cool 🙂
Erica had Marketing & Social Media Expert, Melissa D. White, and Etiquette Expert & Certified Specialist of Wine, Lizette C. Leanza, speak at the event.  Both women had great tips on how to build a better brand for yourself!
[disclaim]FUN FACT:  Did you know that if you make a "b" with your pointer finger and thumb on your left hand and a "d" with your right hand, it reminds you that your Bread stays on your left side, and your Drink stays on your right side?  Clever huh?!?[/disclaim]
Plus I had fun catching up with my darling friend Kelly, the voice behind Kale Me Kelly.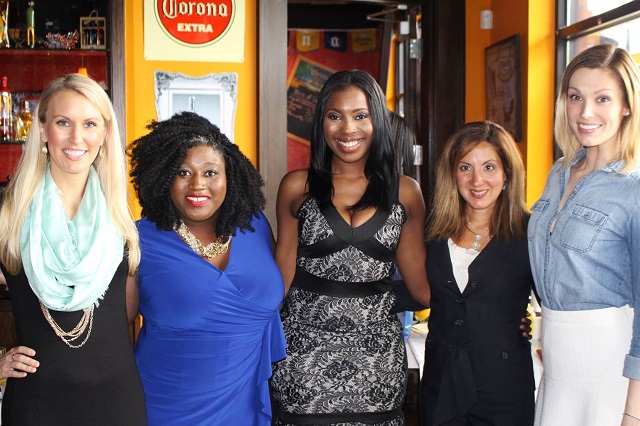 I'm even more excited because Tin Can is hosting an Oyster Roast and Crawfish Boil next weekend on Saturday, April 25th… which coincides with my mother-in-law, Joan, visiting.  I think I know where you will find us that weekend!  You can check out more details about the event on Tin Can's FB page.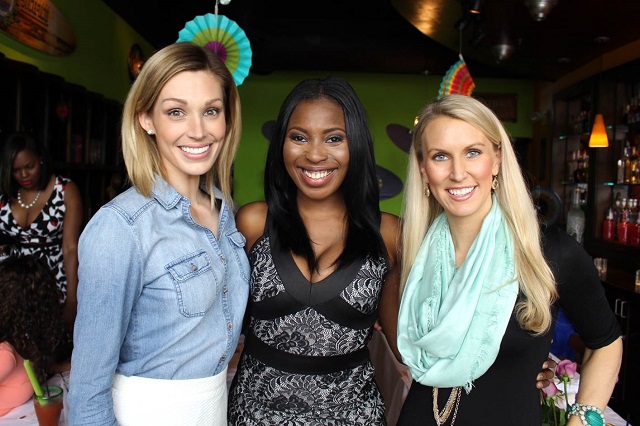 So if you're around the area in Sandy Springs and want a great place to pop in for some delicious seafood or mexican, you can't go wrong with these sister restaurants.  The place looks like it would really be a lot of fun during happy hour with all their bright colors!!!
And of course I had to give another shout out to my girl, Erica!  So if you're really looking for some inspiration on great places to grab a bite to eat, you should follow Eating With Erica's blog and her instagram!  Just know that you might leave very hungry after seeing all the yummy photos she posts and restaurants she reviews!!!