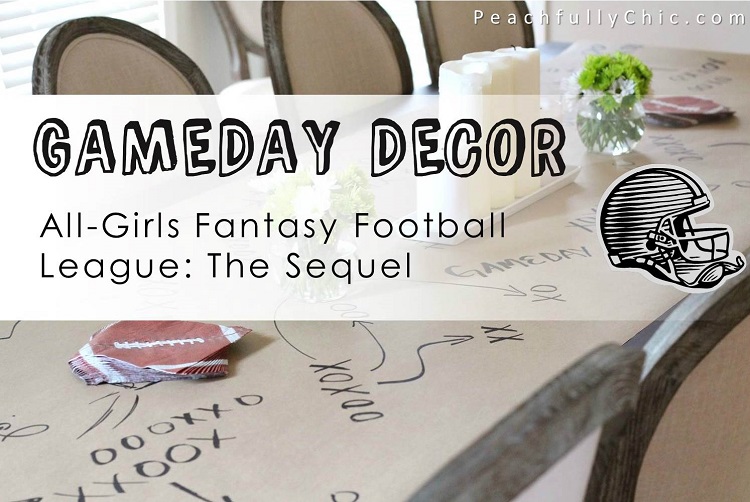 Fantasy Football Season:
Summer is winding down and it's officially that time of year again.  You guessed it.  Another season of football is officially under-weigh for college and NFL preseason has us pining for the first game of the season this Thursday!
If you missed it last year, I joined my first season of Fantasy Football with an All-Girls League.   I shared my Girls Guide to Fantasy Football and all the essentials you need to know before jumping into a fantasy league.  I started out strong with a week 1 recap and then wrapped it up with a season recap where I finished in a mediocre middle of the pack position.
Well, this year we're at it again and we've kicked things off with a Draft Day party with the perfect gameday decor for any tailgating or viewing party!
---
4 Easy Ways to Build the Gameday Spirit….
---

The Table Runner:
Check out the complete instructions and list of supplies in the Craft Box Girls Post I wrote.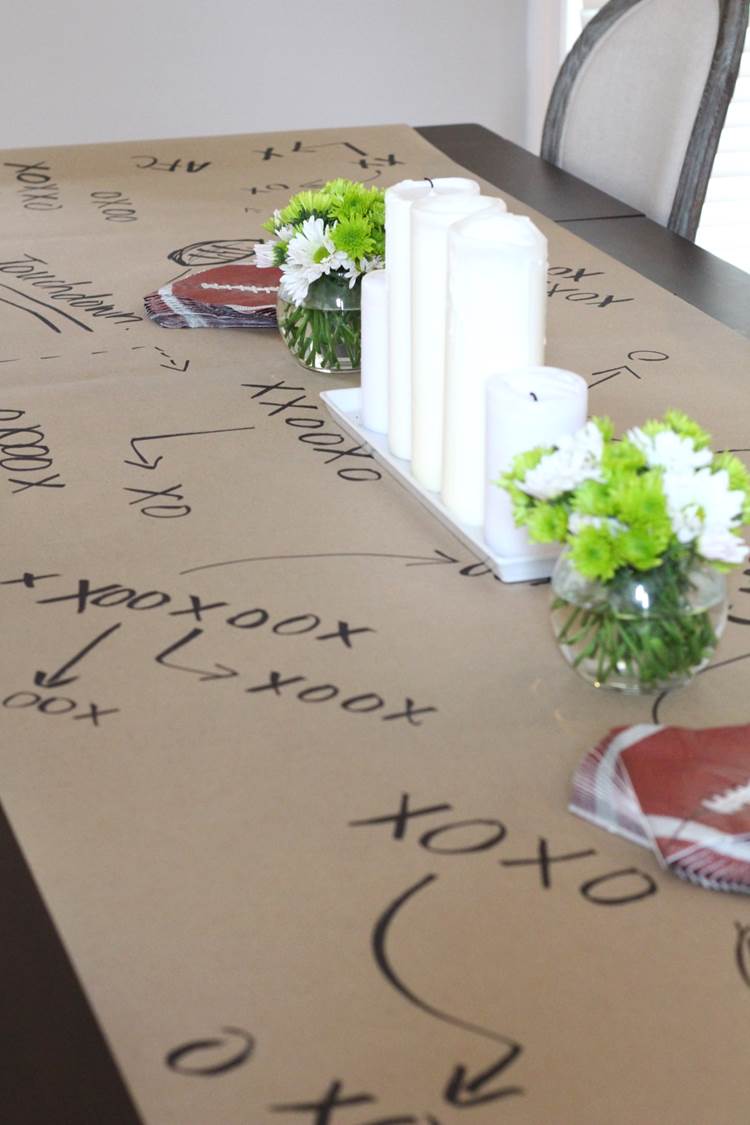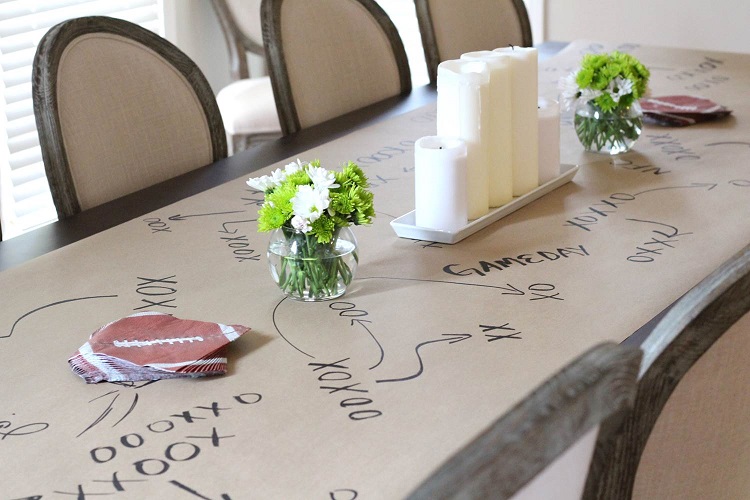 Mean Green Table Cover:
Grab a few yards of green felt from your local fabric store (see my Atlanta favorites here) or order some online.  We had a round table so it didn't make sense as much, but if you're using a rectangle table, use white duct tape to create yard lines on the green felt tablecloth for an extra oomph!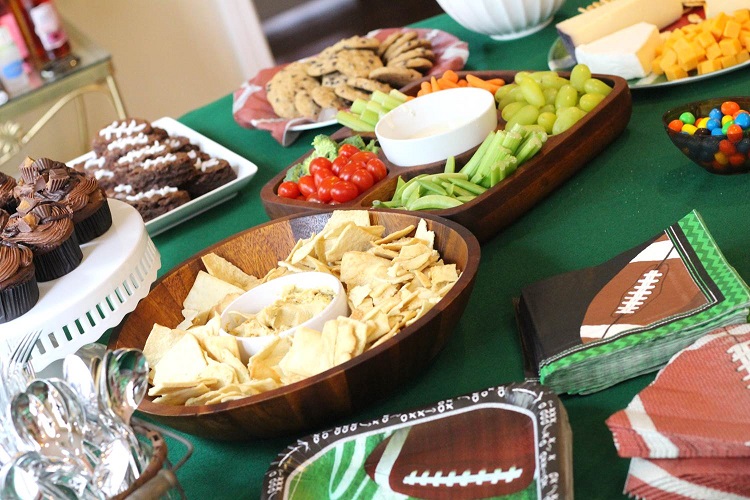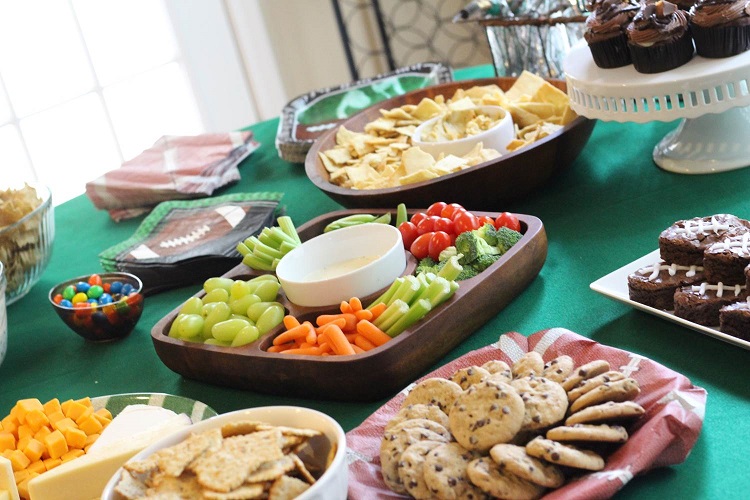 Munchies:
You can incorporate football themed food using game day toothpicks, or football shaped brownies with white frosting to make the ball laces, or just use a decorative football napkin to line the platters.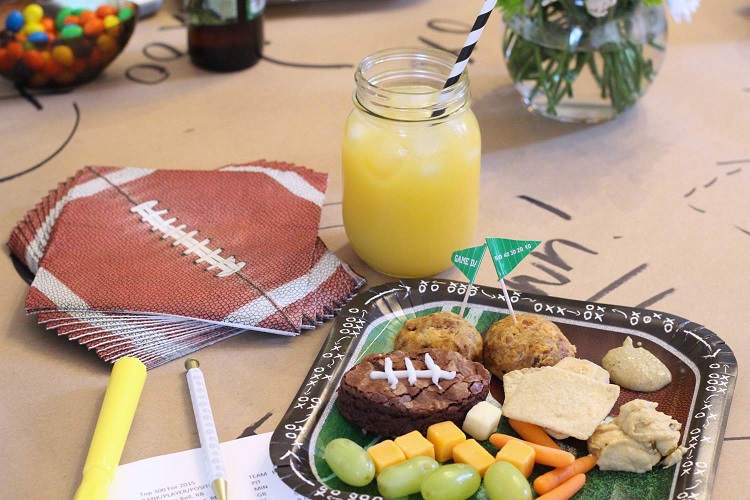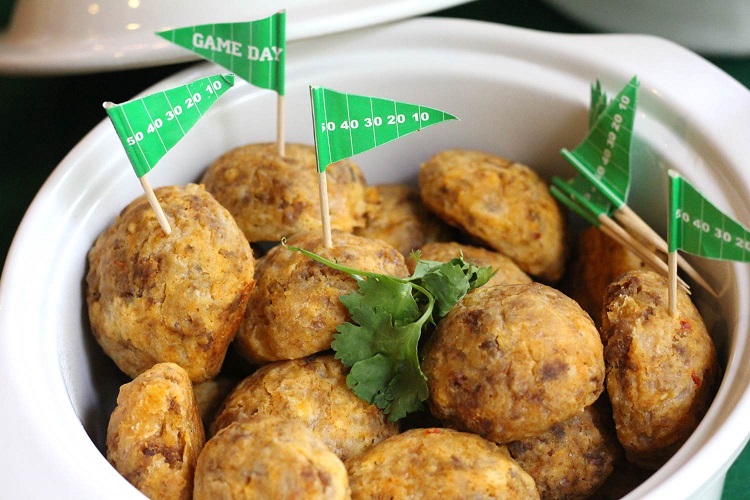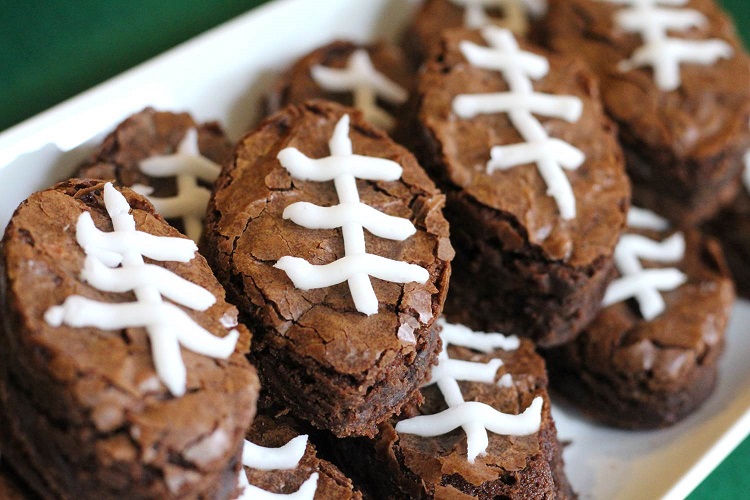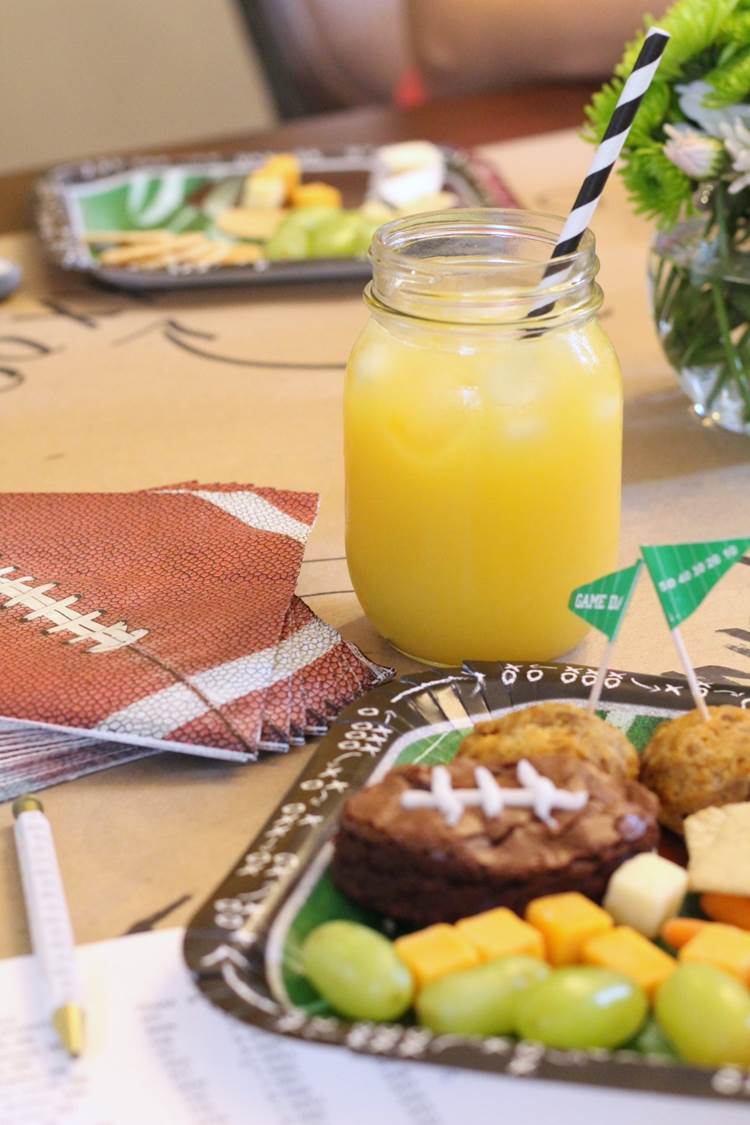 Paper Plates, Napkins, & Straws:
You can grab football themed party supplies at any place these days, but I stocked up at the Dollar Tree!  You really can't beat a deal like that!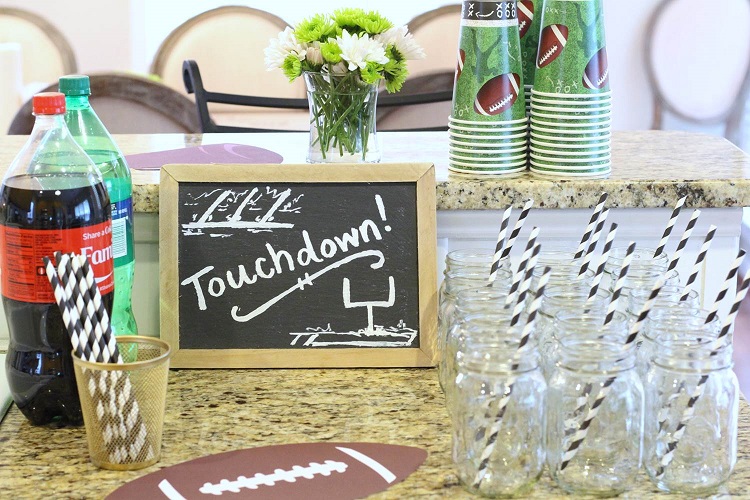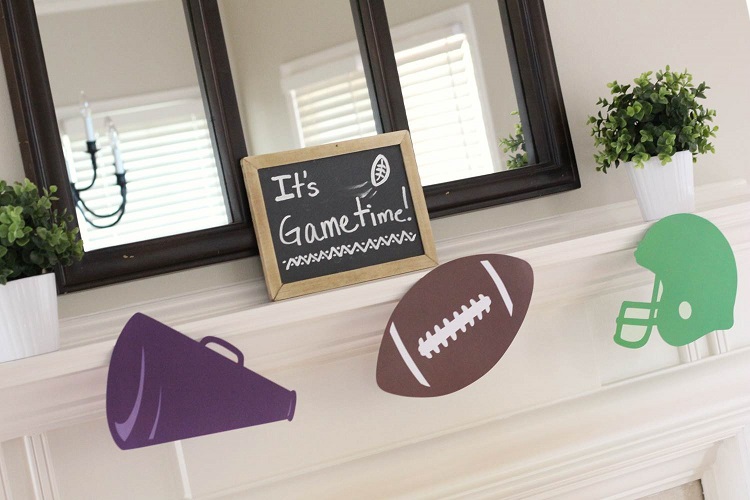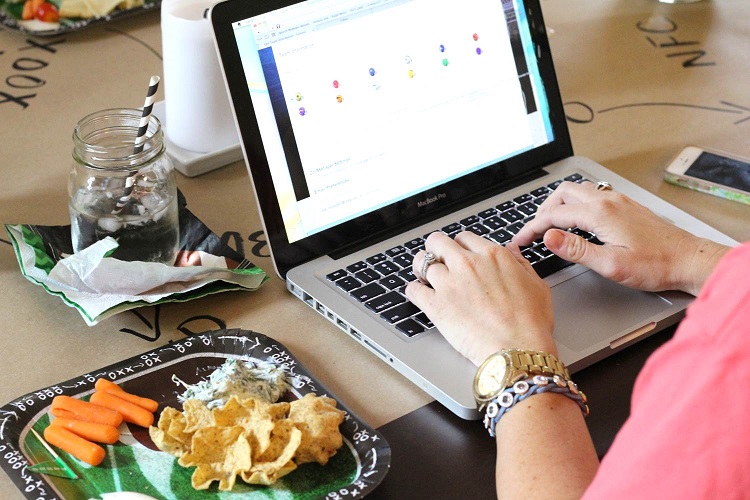 Wish me luck this season!  😉