Sugar & Spice Makes Everything Nice: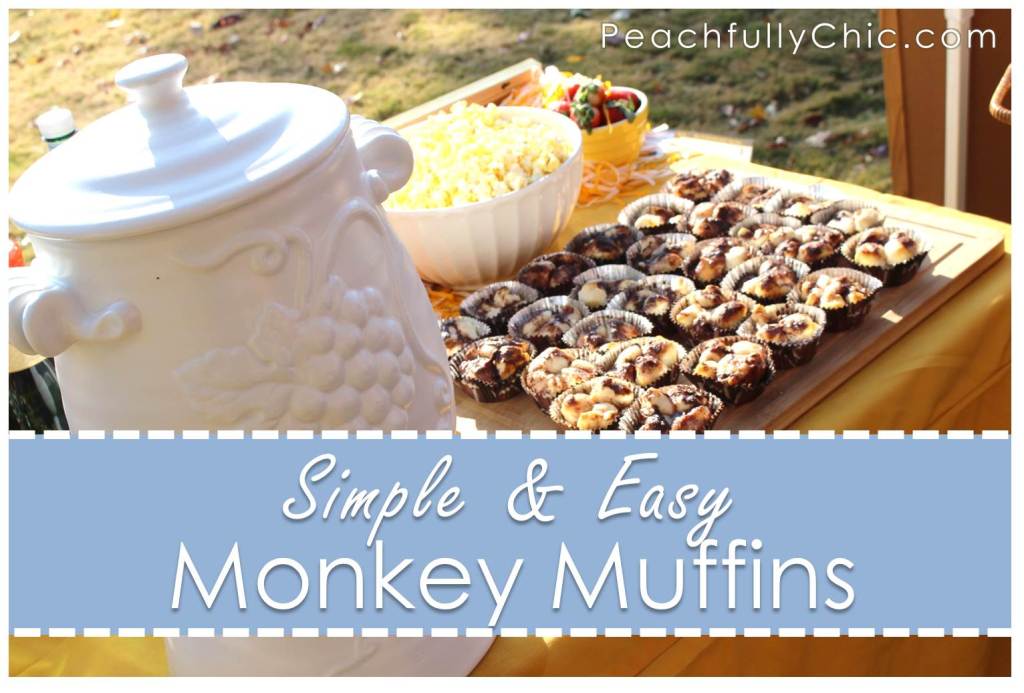 Whether you're looking for an incredibly easy dessert to serve this holiday season or something sweet to serve at your next event… like we did at our cold weather tailgate, this Monkey Muffins Recipe is a quick and simple fix!
While most of the recipes I've shared with you have been semi-healthy, this Monkey Muffins recipe goes straight past sweet tooth and into the sugary cinnamon goodness that's just as satisfying as Cinnabons but at a fraction of the price and created in the comfort of your own kitchen!
What You'll Need (Makes 36 Muffins):
6 tablespoons Sugar
3 tablespoons of Cinnamon
2 sticks of Butter
5 cans of 7.5 oz homestyle butter biscuits
36 muffin liners
1 can of condensed sweetened milk
How To Make It:
Preheat the oven to 300º F.
Add the liners to each of the muffin trays
Place a 1/4 teaspoon dollop of butter in the bottom of each muffin liner
Sprinkle on HALF of a 1/4 teaspoon of cinnamon over the butter in each muffin liner
Layer on 1/4 teaspoon of sugar over the cinnamon & butter in each muffin liner
Open the can of biscuits
Pull apart dough and make small balls of dough (roughly a little larger than the size of a quarter)
Place 3 balls in each muffin liner on top of the butter, cinnamon, and sugar making a small cluster
Place another 1/4 teaspoon dollop of butter on top of each cluster
Sprinkle on another HALF of a 1/4 teaspoon of cinnamon
Layer on another 1/4 teaspoon of sugar
Bake at 300º F for 8-9 minutes (or until toppings are melted and biscuits have risen)
Remove from the oven
Drizzle 1 tablespoon of condensed sweetened milk over each muffin
Enjoy while still warm!
Everyone loved these at the tailgate, and again, they were so easy to make.  If you prefer a little more sweetened condensed milk, you might want to pick up an extra can and do 2 tablespoons drizzled over each muffin – it doesn't hurt! 😉  Let me know if you try them or have any other yummy dessert suggestions!