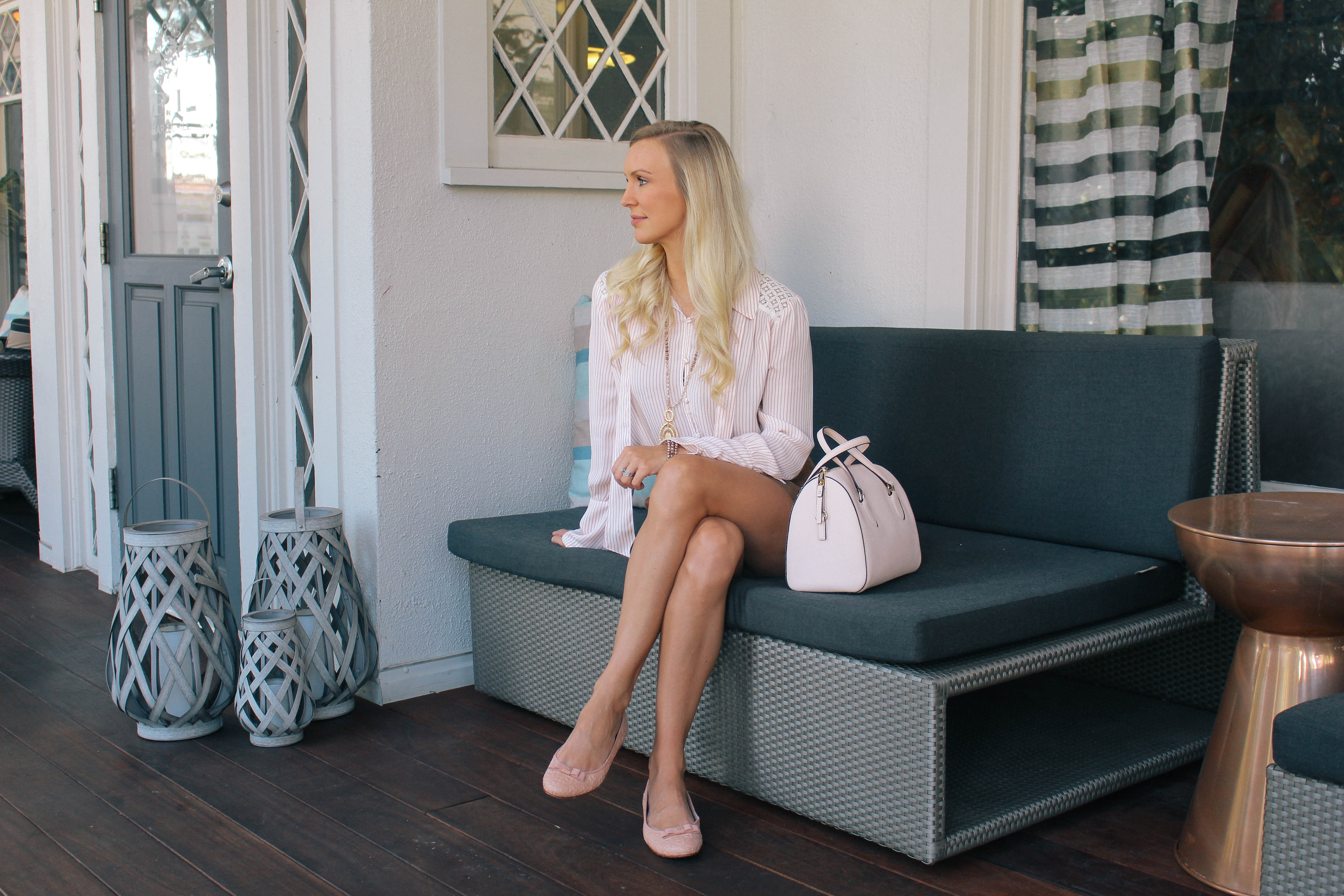 Just as much as I love a great pair of jeans and a simple cotton t-shirt, I've always loved dressing up.  My mom can attest to the fact that while I always threw on a t-shirt and shorts whenever I wanted to play outside with the other kids, I was just as quick to pick out my next dress whenever she would take me shopping.  Blue has always been my favorite color (both baby blue and navy), but over the last year, I've been weaving pink and blush into my wardrobe more now than ever before.
For the south, it's hit or miss on what type of weather you're going to encounter during the Fall.  Early mornings might bring a chill to the air but by mid-day, the sun can bring scorching temperatures. Keeping that in mind on my late-September trip to Augusta, I whipped out my favorite fall suede skirt, my new quilted blush Tory Burch ballet flats, and a striped blush long-sleeve blouse from Francesca's.
With the changing temperatures throughout a Fall day in the South, you just have to find something you can wear that transitions easily for hot or cool weather.  The blouse was thin enough to keep me warm during our early morning breakfast on the porch at The Partridge Inn yet cool later in the day with the sun's rays beaming down.  My suede skirt was a staple last year and will continue to be through this fall and winter.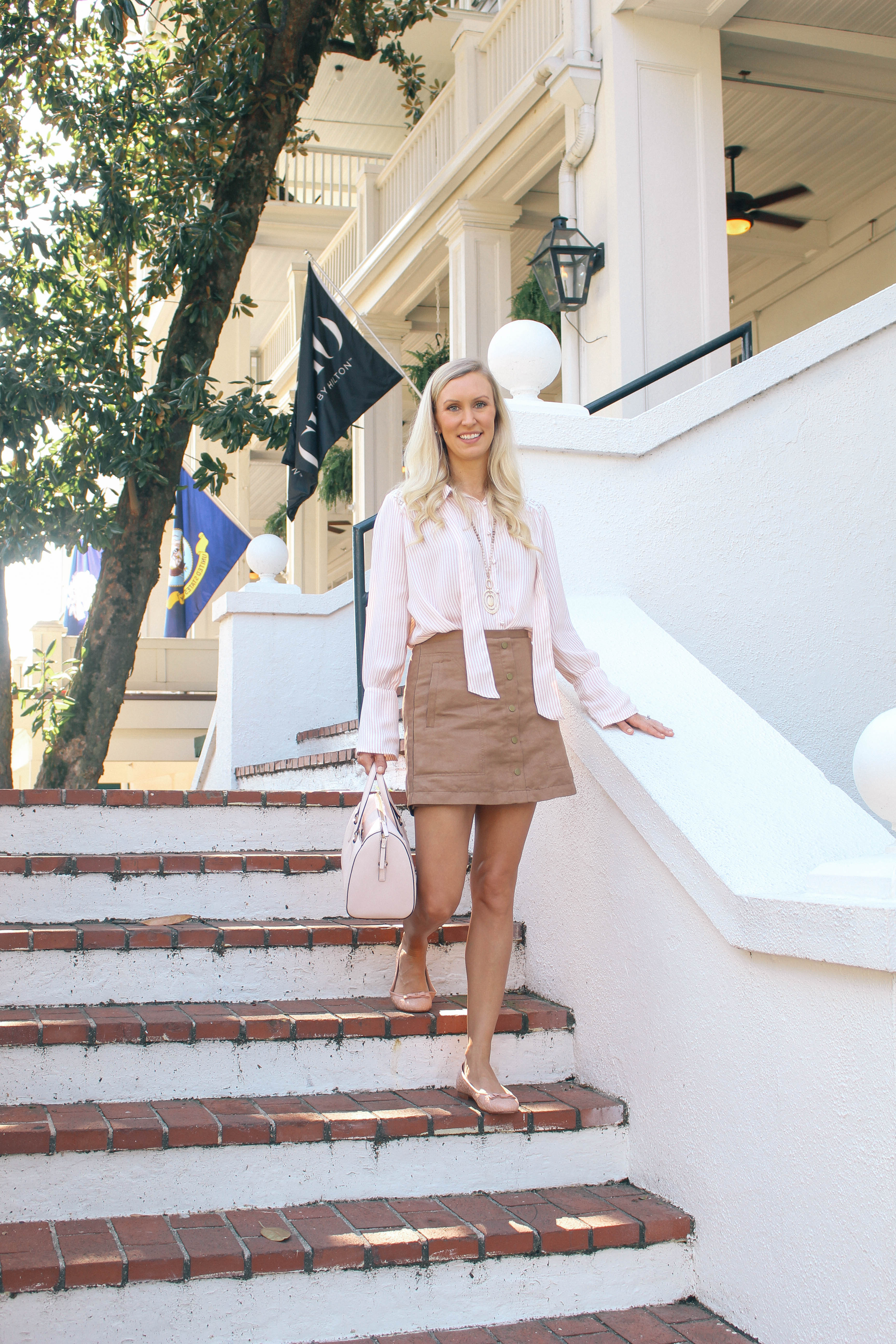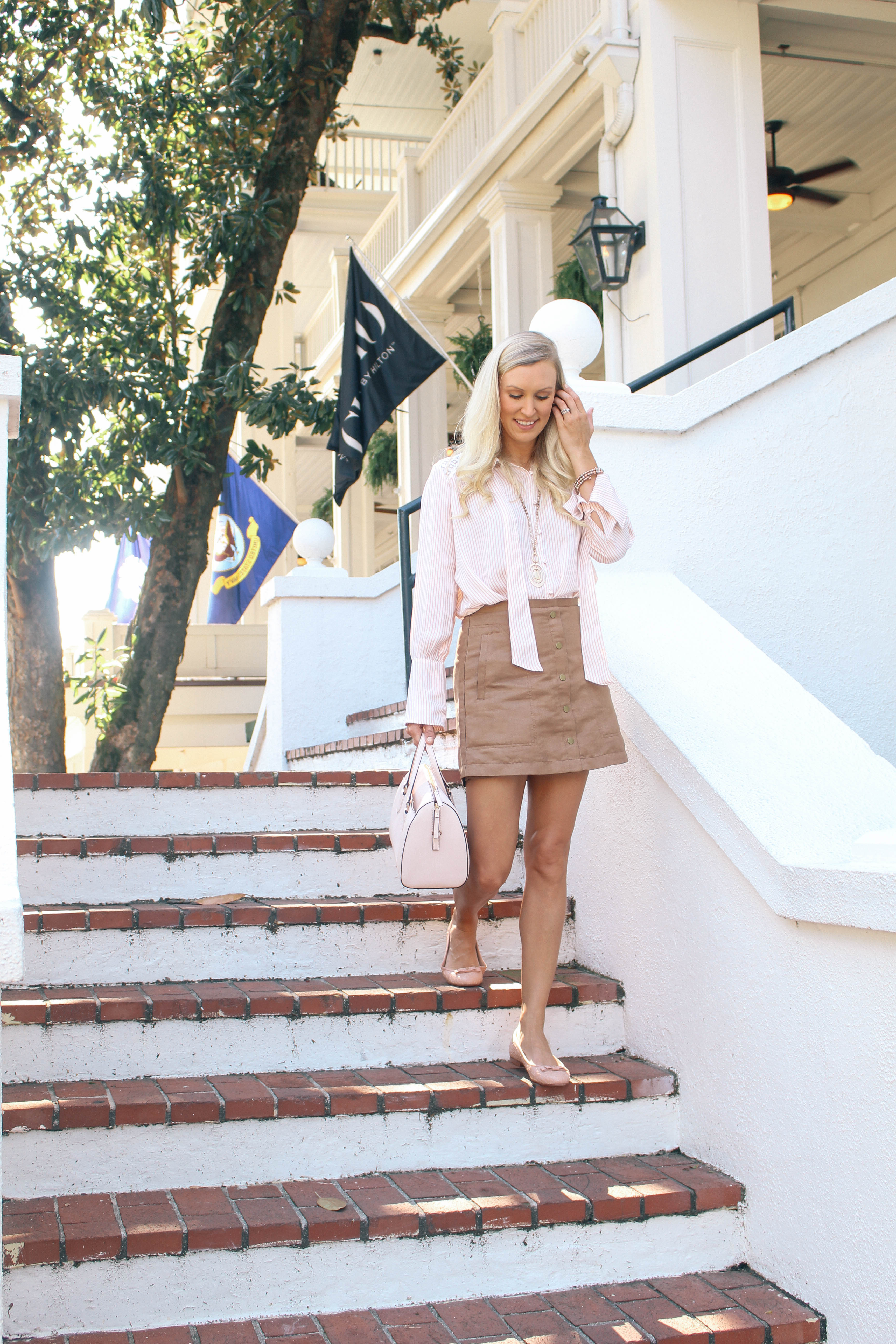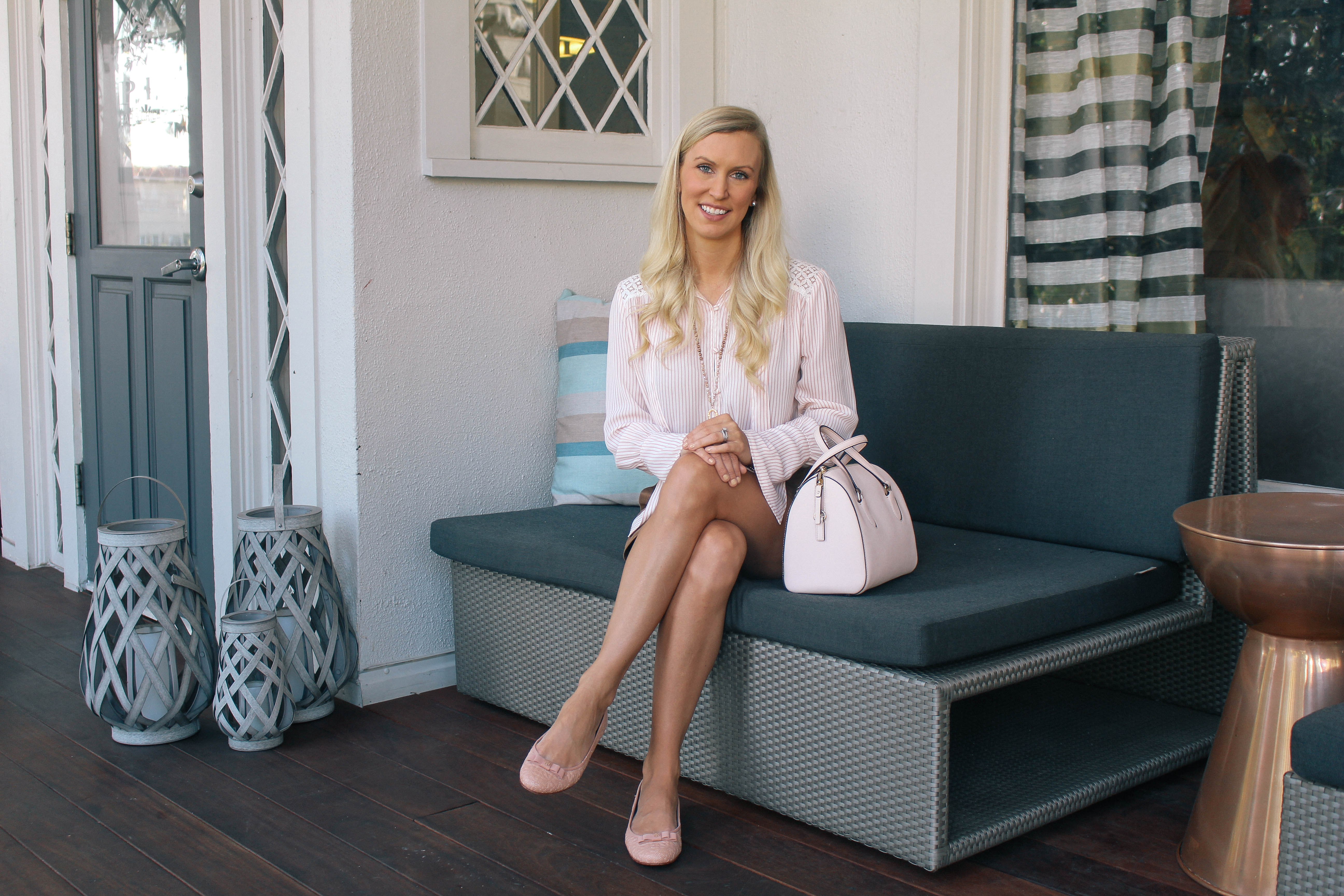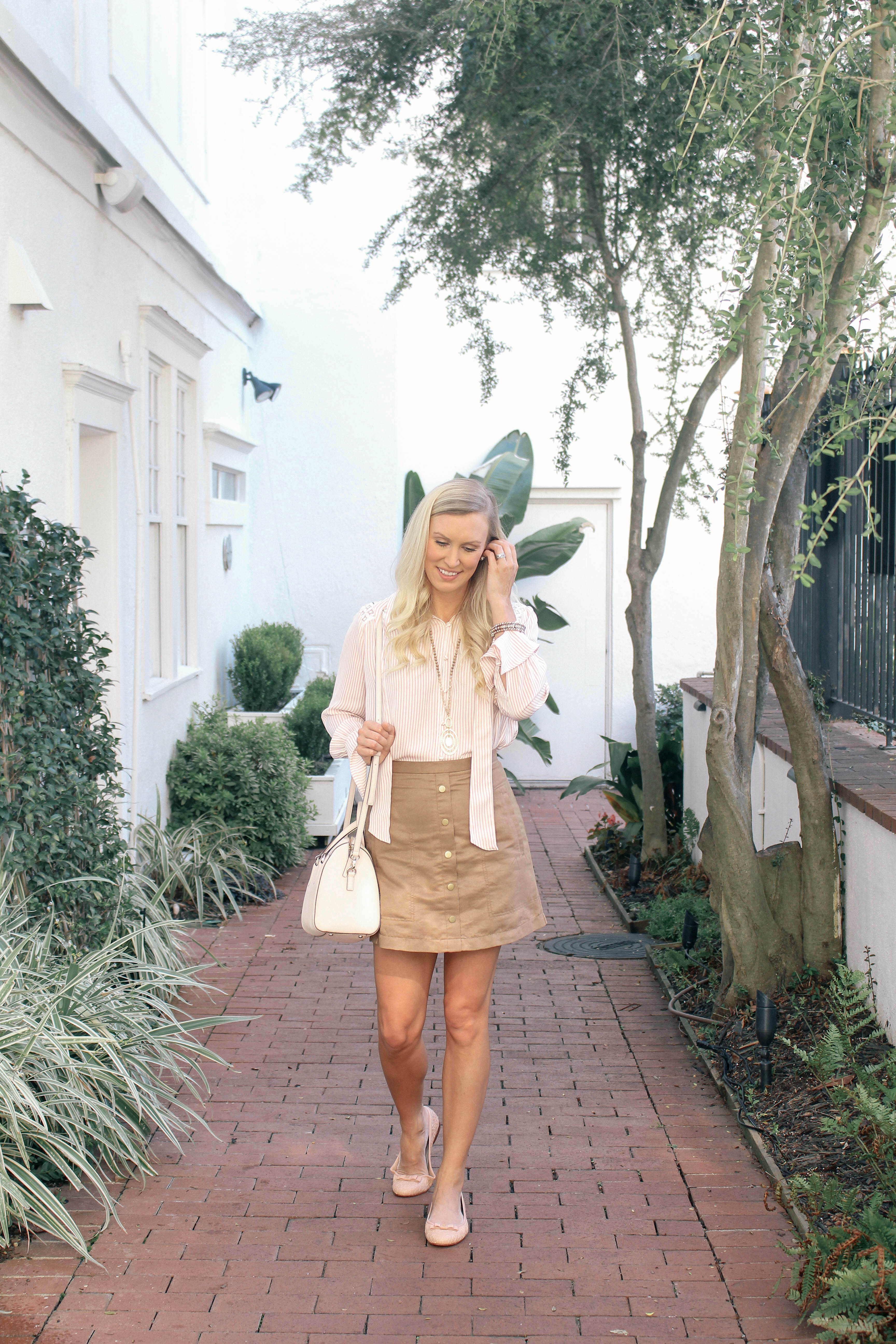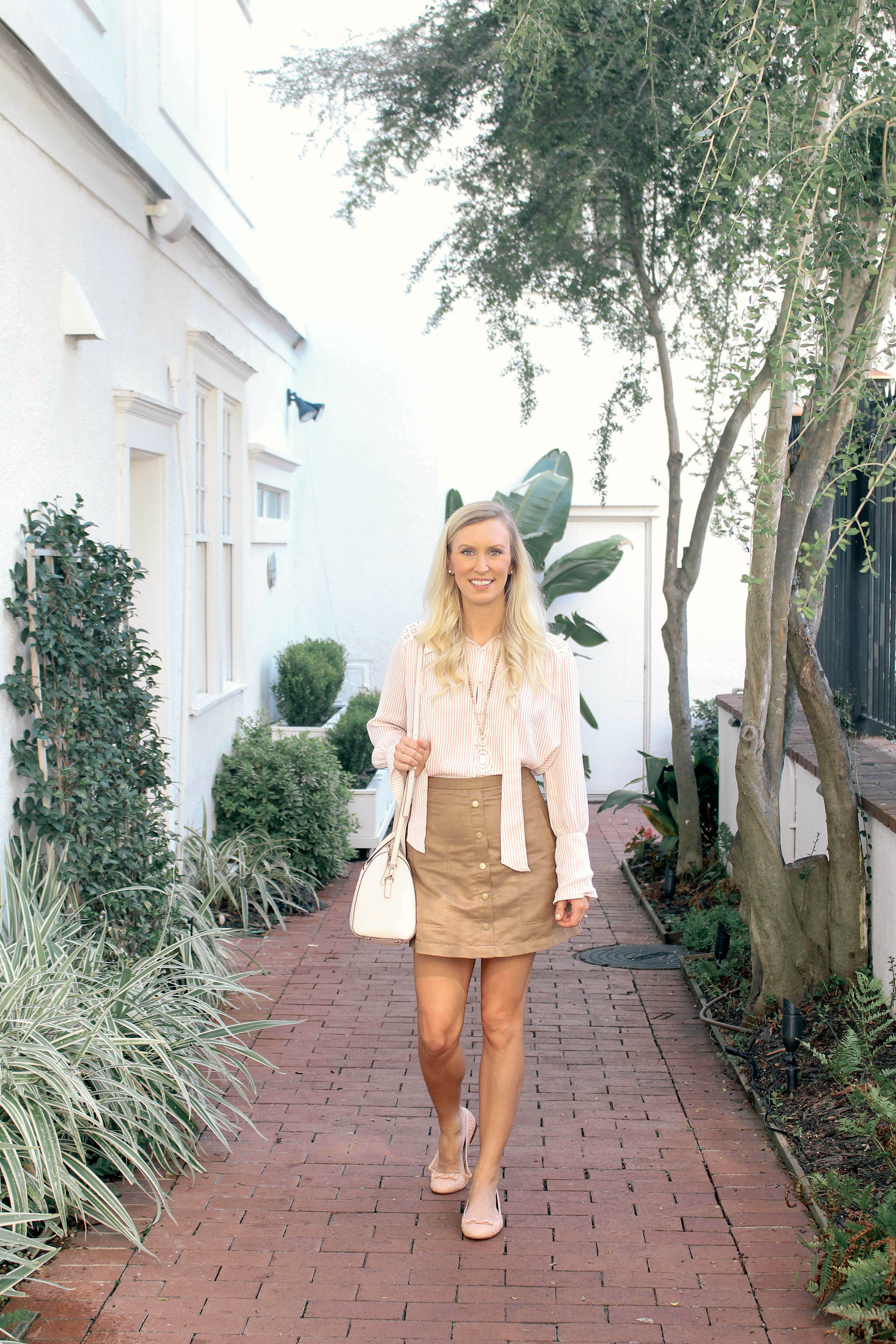 Shop the Story:
---
Regardless of your season or region, finding the perfect transition pieces can be tough, but this blush look for fall was the perfect outfit for my adventures through Augusta and an early Fall day in the South.  Consider the fabric type and the colors and you'll find something that will transition perfectly for you throughout the day.